<!- mfunc feat_school ->
Featured Programs:
Sponsored School(s)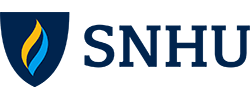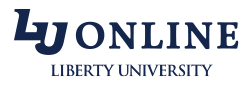 <!- /mfunc feat_school ->
Becoming a Border Patrol Agent
United States border patrol agents are federal law enforcers employed by the US Customs and Border Protection, which is a branch of the Department of Homeland Security. Their sworn duty is to guard the borders of the United States while facilitating legitimate international travel and trade. This includes protecting the American public from terrorists and their weapons, preventing dangerous pests from entering the U.S. (agricultural protection), and enforcing laws on immigration, customs, and trade.
Patrolling the land and maritime boundaries for illegally entering persons is perhaps the most recognizable activity carried out by border patrol agents, however, border management and control is only one of the many duties thrust upon today's agents.  In addition to securing the border, they carry out surveillance and interdiction operations to stem the smuggling of narcotics, counterfeit goods, stolen art, illegal weapons, and biochemically hazardous substances, among others. On a typical day, border patrol agents will apprehend approximately 1,100 individuals for suspected violations of U.S. laws, screen nearly one million international travelers, seize nearly six tons of illegal drugs, and prevent over 400 dangerous pests from entering the U.S. Theirs is one of the largest US law enforcement agencies, with the actual manpower strength exceeding 21,000 male and female agents.
Border Patrol Agent Employment
US Border Patrol agents are routinely exposed to dangerous situations due to their role as guardians of the American homeland. As the front line defense against terrorist and criminal acts, agents must display high levels of vigilance and professionalism as they complete their daily tasks, which includes inspecting people, vehicles and cargo. Border patrol agents also conduct raids and seizures of illegally smuggled materials such as narcotics, which is an inherently dangerous situation.
If you are interested in working as a US Border Patrol agent, and you think you are well-suited for a career that requires vigilance, integrity, and professionalism at all times, its best to start preparing early for the recruitment process. Preparing for the recruitment and screening process means, among other things, getting into top physical shape and taking steps to familiarize oneself with the policies, requirements and duties of the agency you wish to work for. The screening and selection procedures for US Border Patrol are exhaustive, including a series of physical fitness tests, and the competition is very high.
Below is a five-step guide on how to become a US border patrol agent:
Step 1 - Meet the Minimum Requirements
As listed in the CBP's basic qualifications and medical requirements, aspiring US border patrol agents must fulfill the following:
Be a US citizen.
Be less than 37 years old at the time of selection (except for veterans, and currently or formerly employed federal law enforcement agents covered by Public Law 100-238 special retirement provisions).
Be of good moral character, and have no disqualifying criminal convictions.
Have resided in the U.S. for the last three years.
Possess a valid driver's license.
Pass the CBP Border Patrol entrance examination and other capability assessments.
Pass the in-person panel interview
The CBP entrance examination for border patrol agents consists of three parts, which includes a proficiency test in Spanish. Applicants who do not speak the language, which is critical in most border patrol operations, are administered an artificial test that predicts the ability to learn and comprehend Spanish. Another exam component involves logical reasoning. For this part, the test items are hypothetical questions relating to the job being applied for, and the answers are drawn from the information supplied in the exam questionnaire.
To gain consideration, applicants must furnish résumés that contain previous job duties and actual accomplishments that illustrate their capacity to work within the CBP system. Other required documents must be submitted to the CBP Minneapolis Hiring Center on or before the deadline specified in the job vacancy announcement.
US border patrol agents are hired to positions at the GL-5, GL-7, and GL-9 levels. (The codes are assigned by the Office of Personnel Management, which oversees federal staffing.)
The GL-5 level requires at least a year's worth of paid or voluntary experience that demonstrates abilities in making decisions and sound judgment calls, as both a leader and a team member, in fostering collaborative environments and maintaining productive relationships at work, and in learning and abiding by law enforcement policies and procedures. Voluntary experience refers to working under national service programs (e.g., Peace Corps) or recognized initiatives that show strength of character, personality, and competency (e.g., participating in philanthropic endeavors). Applicants who have no prior experience may substitute a four-year college degree in any field, obtained from an accredited US academic institution, or from foreign schools recognized by the National Association of Credential Evaluation Services (NACES). Applicants with experience, and who have earned college units (but who did not graduate), may combine the two requirements. The college units earned will be computed toward experience; i.e., one year of full-time semester or quarter units earned is equivalent to six (6) months' worth of experience, and so on.
The GL-7 level, which is considered more senior than its GL-5 counterpart, requires at least twelve (12) months' worth of law enforcement experience. This is because GL-7 positions require demonstrable knowledge in the dynamics of law enforcement and criminal justice. An applicant must be able to show the ability to make lawful arrests and exercise sound judgment in the use of force and handling of firearms; to analyze information quickly, and take prompt and appropriate law enforcement action based on the analysis; to deal with persons within the criminal justice environment effectively and tactfully; and to create and nurture viable working relationships with informants. An applicant without prior experience must have at least a full year of graduate education in law or a law enforcement-related field, such as criminal justice, justice administration, or police science. Otherwise, s/he can qualify under Superior Academic Achievement (SAA) provisions, which refers to having a bachelor's degree from an accredited four-year US college or university, or a foreign educational institution recognized by NACES (in some cases). The SAA provisions call for: 1) a GPA of 3.0 or higher, out of a possible 4.0, at least for the courses completed in the last two years of undergraduate study; 2) a class standing within the upper third of the applicant's graduating class; or 3) a membership in a national scholastic honor society (not counting freshman honor societies).
The GL-9 level, which pertains to a rank and pay scale higher than the GL-5 and GL-7 levels, does not look into educational qualifications. However, it requires that applicants have at least a year's worth of experience in the law enforcement field. The job description involves the conduct of interrogations and arrests, the collection of evidence against suspects, and the development of cases on these actions. They must also be prepared to write and submit reports, and testify in court in regard to the cases that they are pursuing. They must be familiar with law enforcements databases and information retrieval systems.
The medical requirements for US border patrol agents include clear eyesight (20/20 corrected distance vision; at least 20/100, without correction); hearing in both ears without the use of hearing aids; and the absence of any impairments and illnesses that can be detrimental to the discharge of duties, and which can endanger the work environment. Pre-employment fitness tests (or PFTs) must be passed for consideration.
Disqualifying marks are derogatory information retrieved from police databases and public records, and failed urine drug tests and polygraph tests. Background investigation will be conducted, using different methods that include credit checks and interviews with former employers. Information collected will be verified through lawful means.
Step 2 - Obtain a Degree or Accumulate Experience
As explained in Step 1, applying for a US border patrol agent position does not require a bachelor's degree, as long as applicants have earned the necessary experience. But even with some experience, particularly in a GL-5 or GL-7 position, a college education can spell the difference between success and failure in employment. Competition is quite stiff.
Degree programs that are recommended for the job are criminal justice, justice administration, public administration, police administration and operations, police science, behavioral science, homeland security and counter-terrorism, and human relations. Foundation courses include international criminal justice, American politics, constitutional law, criminal law, and ethics in criminal justice. Electives include immigration law, customs law, intelligence and surveillance, international relations, sociology, and psychology.
Proficiency in Spanish is an asset, considering that Hispanic-initiated illegal border-crossing activities consume a substantial part of CBP operations. The language course is best paired with academic training in multicultural understanding and tolerance. The soft skills acquired and developed in the formal-education context involve interpersonal relationships, effectiveness in written and oral communications, critical analysis and problem solving, and the exercise of sound judgment in pressing situations.
Another important reason for obtaining a degree is in view of a progressive CBP career; there are many opportunities for advancement within the organization. But internal competition is high. Among personnel, those who excel in the field are recognized and commended. But the "promotable best" are those who possess both experience and education.
Step 3 - Apply for a Position
Vacancies for the US border patrol agent position are announced on the official CBP website, although the actual platform where applications can be lodged may be found at www.USAjobs.gov. The requirements needed for each phase in the recruitment process are listed in said sites, with explanations on waivers and accommodations for persons with special cases (like qualifiable candidates with disabilities). Preparation handouts, study guides, and helpful hints for the entrance examination are also available for viewing and downloading on the CBP site.
The call for applications ends exactly on the date specified in the job vacancy, or when the quota (the number of applications to be accepted) is reached, whichever comes first. The earliest-submitted applications have the best chances of being considered.
Especially that the position is highly competitive, applicants must strictly comply with all requirements; i.e., from filling out online forms to submitting the necessary documents. After successfully completing the screening requirements, including proficiency and physical tests, they must ace the panel interview. The oral examination is crucial in selection because this is where interviewers can make individual assessments of the applicants' character, personality, and capabilities beyond the physical and intellectual aspects. The questions will be based on claims in the résumés, and can include hypothetical questions. The answers reflect the applicants' attitude and inclination to the job, and the willingness to be part of a demanding and dangerous work environment.
It must be noted that the agency evaluates applicants for stellar qualifications. The five-grade ranking system is used for prioritizing candidates: Best Qualified, Very Highly Qualified, Highly Qualified, Well Quallified, and Qualified.
Step 4 - Complete the Required Training
Qualified candidates are required to undergo a 55-day basic resident course at the CBP Border Patrol Academy within the Federal Law Enforcement Training Centers network. The campus is located in Artesia, NM. Prior to this, they need to pass a month-long pre-academy training at their respective duty stations. While all expenses involved in the academy training are shouldered by the agency, the cost of relocating to the duty stations for the pre-academy orientation are borne by the trainees.
The challenging curriculum has four components: integrated law, including nationality and immigration laws; physical training, which prepares trainees for the timed running and confidence tests; firearms instruction, which involves range practice sessions and classroom instruction on a wide array of topics (like firearms safety, survival shooting, and instinctive reaction shooting); and driving, even if trainees already possess valid licenses. Those who have yet to learn how to speak Spanish must stay for an additional 8-week specialized, task-based language training.
The academy training culminates in tests that predict the candidates' performance under stressful, arduous situations. These tests also gauge their capacity to work rotating shifts, irregular hours, and extended periods of time; and to operate under hazardous conditions borne by nature and man (e.g., harsh weather and armed confrontations).
Successful trainees are then hired, initially on conditional terms (a probationary period). After passing the probationary period which usually lasts 12 months, they are given permanent federal appointments. Regardless of their employment status (probationary or permanent), all agents are required to participate in job-specific training programs, submit to random drug tests, and take the mandatory firearms proficiency tests.
Step 5 - Get Sworn In
Successful candidates become bona fide members of the élite force of US border patrol agents when they take their oath of office. The written and oral versions affirm the vow of carrying out the primary mission of keeping America safe. They are issued firearms and are vested with full law enforcement powers, which authorizes them to conduct searches on people and property, arrests and seizures, and such other duties.
Border Patrol Agent Jobs & Job Description
Border Patrol Agents work to ensure the security of their country by managing the flow of people and goods in and out of the country, by land, sea, air, and freight.  While jobs do vary from location to location, border patrol agent jobs have the same core set of responsibilities:
Foundational knowledge of the role of border protection
Awareness of the ethics that they represent
Awareness of diversity
Understand how agents contribute to the border's mission
Engage in service excellence to internal and external stakeholders
Focus on ensuring the country's security and prosperity
Remain vigilant toward any and all safety concerns
Meet new challenges with confidence
Resolve to enforce border procedures with impartiality and fairness.
Value strong domestic and international partnerships
Commit to working in collaboration on safety, security and trade
Commit to contributing to global security and commerce
Apply the law fairly
Record and report accurate information
Promote compliance with border, trade, and tax legislation
Responsibly enforce regulations
Intercept contraband goods
Prohibit drugs, firearms, and other goods from entering the country
Assess duties and taxes
Senior border patrol agents are often given additional responsibilities due to their expanded professional experience.  While duties do vary from location to location, senior employees should be comfortable with the following skills on a regular basis:
Extensive knowledge of the role of border protection
Deep understanding of the ethics that they represent
Engage in service excellence to internal and external stakeholders
Create reports and presentations for senior administrative team and other stakeholders
Create schedules, benchmarks and budgets
Ensure the country's security and prosperity
Present support and perspective on complex safety concerns
Engage in and arrange for professional development
Review border procedures to ensure impartiality and fairness.
Foster strong domestic and international partnerships
Work in collaboration with internal and external stakeholders to facilitate safety, security and trade
Ensure that the law is applied fairly
Stay up to date on current developments in the field
Become proficient at all materials and tools required on the job
Ensure that records and reports are accurate
Ensure that procedures to promote compliance with border, trade, and tax legislation are effective
Foster mentorship opportunities with junior employees
Responsibly enforce regulations
Intercept contraband goods; dispose in approved fashion
Ensure that all contraband is documented and disposed of
Assess duties and taxes on routine and complex cases
Border Patrol Salary Information
Border Patrol Salary by State
| Location | 10% | 25% | Median | 75% | 90% |
| --- | --- | --- | --- | --- | --- |
| United States | $33,030 | $42,260 | $56,810 | $74,870 | $92,450 |
| Alabama | $26,400 | $31,610 | $39,970 | $51,200 | $60,260 |
| Alaska | $53,290 | $64,070 | $76,690 | $87,860 | $95,210 |
| Arizona | $41,870 | $49,760 | $59,950 | $69,400 | $75,250 |
| Arkansas | $24,970 | $29,480 | $36,230 | $45,750 | $54,780 |
| California | $58,100 | $74,380 | $88,740 | $102,450 | $116,100 |
| Colorado | $42,050 | $54,340 | $66,410 | $75,940 | $87,090 |
| Connecticut | $47,330 | $55,910 | $66,320 | $73,780 | $83,330 |
| Delaware | $42,360 | $52,390 | $64,400 | $74,990 | $88,370 |
| District of Columbia | $49,020 | $60,630 | $68,420 | $79,190 | $86,210 |
| Florida | $36,440 | $42,900 | $55,230 | $71,630 | $85,940 |
| Georgia | $27,070 | $31,980 | $37,070 | $44,350 | $50,800 |
| Hawaii | $49,700 | $53,110 | $58,640 | $66,030 | $76,070 |
| Idaho | $32,810 | $38,610 | $47,340 | $59,410 | $68,800 |
| Illinois | $38,930 | $56,350 | $71,610 | $84,940 | $94,110 |
| Indiana | $33,740 | $40,070 | $46,630 | $56,400 | $63,620 |
| Iowa | $35,200 | $43,490 | $53,580 | $64,810 | $73,480 |
| Kansas | $28,230 | $34,180 | $42,180 | $52,770 | $64,820 |
| Kentucky | $27,240 | $33,700 | $41,550 | $48,360 | $56,820 |
| Louisiana | $24,970 | $31,510 | $38,220 | $45,700 | $55,570 |
| Maine | $28,380 | $35,460 | $42,790 | $50,490 | $58,330 |
| Maryland | $41,230 | $47,890 | $58,520 | $71,000 | $82,910 |
| Massachusetts | $41,290 | $51,630 | $60,620 | $70,190 | $75,990 |
| Michigan | $36,240 | $47,040 | $57,700 | $68,360 | $75,010 |
| Minnesota | $38,810 | $49,270 | $61,070 | $70,270 | $75,770 |
| Mississippi | $20,900 | $26,330 | $32,450 | $38,760 | $45,590 |
| Missouri | $26,610 | $33,240 | $43,190 | $54,900 | $68,560 |
| Montana | $35,030 | $40,810 | $47,410 | $54,630 | $60,570 |
| Nebraska | $32,280 | $40,570 | $53,320 | $64,370 | $72,400 |
| Nevada | $49,430 | $57,530 | $68,710 | $80,370 | $90,280 |
| New Hampshire | $35,200 | $42,180 | $50,600 | $60,440 | $70,440 |
| New Jersey | $50,430 | $73,400 | $92,250 | $107,370 | $120,130 |
| New Mexico | $33,060 | $39,090 | $48,520 | $55,830 | $60,430 |
| New York | $41,290 | $53,260 | $78,930 | $90,390 | $97,230 |
| North Carolina | $28,420 | $33,580 | $39,170 | $47,460 | $57,350 |
| North Dakota | $35,190 | $41,720 | $49,580 | $58,780 | $68,870 |
| Ohio | $30,350 | $44,230 | $56,280 | $67,390 | $75,320 |
| Oklahoma | $24,890 | $31,460 | $42,270 | $54,240 | $60,650 |
| Oregon | $46,880 | $55,860 | $65,970 | $72,510 | $77,230 |
| Pennsylvania | $33,320 | $48,250 | $60,150 | $77,970 | $89,930 |
| Rhode Island | $43,270 | $50,010 | $55,670 | $61,600 | $71,990 |
| South Carolina | $26,580 | $31,420 | $36,970 | $44,880 | $53,660 |
| South Dakota | $28,710 | $33,830 | $40,900 | $49,180 | $61,660 |
| Tennessee | $28,120 | $33,850 | $41,080 | $50,850 | $58,080 |
| Texas | $35,560 | $42,790 | $53,090 | $65,740 | $74,210 |
| Utah | $32,450 | $39,310 | $46,570 | $54,760 | $60,430 |
| Vermont | $30,530 | $34,800 | $43,850 | $53,730 | $62,940 |
| Virginia | $35,370 | $41,210 | $48,490 | $60,790 | $74,170 |
| Washington | $50,570 | $63,560 | $72,690 | $84,480 | $93,540 |
| West Virginia | $25,790 | $32,290 | $39,330 | $46,400 | $53,960 |
| Wisconsin | $33,930 | $43,740 | $55,710 | $66,680 | $73,860 |
| Wyoming | $39,060 | $43,840 | $51,640 | $59,990 | $66,590 |
| Puerto Rico | $15,690 | $16,430 | $17,680 | $18,920 | $24,750 |
Table data taken from 2014 BLS (http://www.bls.gov/oes/current/oes333051.htm)