<!- mfunc feat_school ->
Featured Programs:
Sponsored School(s)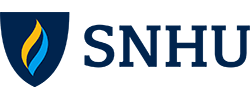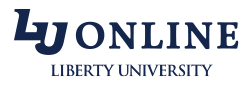 <!- /mfunc feat_school ->
Criminal Justice as a Field of Study
Criminal justice is most commonly defined as the system of practices and set of government agencies responsible for controlling and mitigating crime, imposing penalties on those who violate laws, maintaining social control, and supervising the rehabilitation of incarcerated individuals.
Criminal justice degrees prepare students for careers in law enforcement, corrections, and the U.S. court systems by incorporating subject matter from a wide range of fields, including psychology, sociology, ethics, and criminal theory. In addition, most criminal justice programs provide students with an opportunity to take specialized coursework, focused on areas such as Counseling, Juvenile Delinquency, Victimology, Criminal Justice Administration, and Conflict Resolution.
As a discipline of study, the first criminal justice degree program began at the University of California, Berkeley in the 1920's. During that era, corruption in law enforcement was rampant. Berkeley police chief August Vollmer perceived a need to professionalize policing. The concept caught on, but slowly. Indiana University, Michigan State University, San Jose State University and the University of Washington all had programs by the 1950's; however, there were only about 1,000 students enrolled in these programs nationwide. In the 1960's and 1970's crime rates soared. The Civil Rights Era presented significant legal and ethical issues to the criminal justice system. The primary focus of criminal justice in the United States became policing and police science. New laws were passed, and federal resources were targeted at finding new approaches to crime control.
The Law Enforcement Assistance Administration (LEAA) was established in the 1960's. It provided funding for research focused on crime control. Colleges and Universities utilized this money to develop new criminal justice and criminology programs. By 1975 there were over 700 academic programs in these disciplines with over 100,000 students. At many colleges and universities, there was collaboration between the criminal justice programs, criminology, sociology, and psychology to gain a more comprehensive view of the criminal justice system and the base causes of crime. It was quickly determined that effective policing was not the only answer to controlling crime. Policy makers turned their attention to reducing recidivism rates by providing better correctional and rehabilitative services to convicted criminals.
Criminal justice programs now combine training on procedural and operational skills with the study of criminal behavior, rehabilitation, and law enforcement systems. There are now well over 1,800 criminal justice programs in the United States offering degrees at all levels. Any individual interested in a career as a correctional officer or in law enforcement should consider how earning a degree in criminal justice will prepare them for the future.
Criminal Justice Major and Concentrations
Students who major in criminal justice will focus on the U.S. legal and correctional systems, which includes coursework covering the deterrence of crime, philosophy of punishment, and ethical codes of behavior. Students who graduate with a general degree in criminal justice are typically viewed as being educationally qualified for jobs in law enforcement, corrections, court administration and victim services. However, many students choose to take concentrated coursework, in addition to the core curriculum offered, to prepare themselves for a specific career path. A few of the most popular areas of specialization are profiled below:
Corrections
Degree programs with a focus on corrections are designed to teach students the fundamentals of counseling and rehabilitation, the sociological factors that impact criminal behavior, the daily functions and operations of officers working within the criminal justice system and how prisons and rehab facilities function. Students who graduate from corrections degree programs will typically go into entry-level positions in fields such as probation, community corrections, parole, juvenile services or institutional corrections.
Learn more about becoming a correctional officer.
Criminal Justice Administration
Degree programs in criminal justice administration are designed to provide students with a strong base of general knowledge in the U.S. criminal justice system by teaching the fundamentals of law enforcement, corrections and criminal courts. By learning modern day techniques and studying different principles of communication, procedure, criminal theory, policy, administration, and law, enrolled students prepare themselves to be leaders or administrators in their chosen field.
Paralegal Studies
Students enrolled in paralegal studies programs are exposed to a broad base of educational subjects, which generally fall under the category of arts and sciences, while also taking specialized courses that focus on writing, drafting, legal documentation, administration and legal processes. Upon graduation, students typically enter careers in the legal system as a paralegal, legal assistant or legal administrator.
Learn more about becoming a paralegal.
Crime Scene Investigation
Crime scene investigators are often the first professionals who report to the scene of a crime to collect and process evidence in hope of solving crimes and securing criminal convictions. The field itself is highly specialized, which means that professionals competing for jobs must be exceptionally skilled and highly trained. Professionals hired as in this field typically hold forensic science degrees or degrees in criminal justice with a concentration in crime scene investigation. Programs are heavily focused on math and science, which means there will be coursework in biology, toxicology, chemistry, natural science, forensic science, physics, quantitative analysis, calculus and statistics.
Learn more about becoming a CSI.
Criminal Justice Degree Overview
Entering the field of Criminal Justice will require most individuals to seek a minimum of a two-year associates degree (AA or AS) to be employable. For those who intend to pursue more specialized and competitive jobs, its likely that the minimum requirements will be a bachelors or master's degree. Listed below are descriptions of each degree type, including information about what you'll learn, program requirements, and employment outcomes.
Associates Degree in Criminal Justice
An associates in criminal justice is a two-year undergraduate degree that is commonly viewed as the equivalent of the first two years of a four year bachelor's level college program. Program coursework will provide students with a general education in areas such as math, science, English composition and humanities, which is intended to help students develop a broader understanding of the world. Sometimes referred to as a "liberal arts" education, students will build a strong intellectual foundation and develop communication, problem-solving and analytical skills, in addition to in-depth studies in an area of specific interest (e.g. policing practices, corrections, juvenile justice or court systems).
What You'll Learn
An Associate of Arts with a focus in Criminal Justice provides a comprehensive overview of the U.S. system of criminal justice and while offering an in-depth look at the specific functions of various criminal justice professions. Curriculum will cover a variety of academic disciplines in areas such as the arts, life science, humanities and math, which is intended to equip students with basic skills that will be used in real world situations. Students are tested in areas of critical thinking and writing, and are taught how to utilize information and to communicate their opinions on learned topics. In addition to building a sound general foundation, students are presented with an opportunity to build competencies in a concentration of their choice. By choosing from a range of concentrations, students are able to tailor their education to the career they want to pursue (e.g. corrections, juvenile justice, law enforcement).
Employment Outcomes
Graduates of criminal justice programs enter the job market with a versatile skill set that makes them candidates for a wide range of career opportunities. With increased concern about crime prevention and public safety driving demand for skilled professionals, it is expected that job openings within the field of criminal justice will continue to grow for at least the next decade. According to occupational data supplied by the Bureau of Labor Statistics, the five most common professions within the category of criminal justice are:
Police and Sheriff's Patrol Officers- 653,800 employed
Correctional Officers- 452,800 employed
Paralegals and Legal Assistants- 277,000 employed
Detectives and Criminal Investigators- 115,200 employed
Probation Officers and Correctional Treatment Specialists- 90,300 employed
Employment opportunities exist at the local, state and federal level, with hiring guidelines being determined by the hiring agency. It is important to note that while many agencies have similar hiring practices, there are no uniform requirements. There are some departments that will not accept applications from individuals without a bachelor's degree, so make sure you understand the minimum education requirements of the career you wish to pursue before enrolling in a program.
Read More about Careers in Corrections and Law Enforcement >
Bachelor's Degree in Criminal Justice
A bachelors degree in criminal justice is often the first educational step for people who want to make a difference in the safety and betterment of their community. Whether you are seeking an entry-level position in law enforcement, corrections, or security management, or wish to pursue leadership positions in public safety or police administration, your best option is a criminal justice degree. Depending on your area of concentration, a bachelor's degree will take you between 3 and 5 years to complete, and will help you develop a strong base of knowledge in the U.S. Criminal Justice, Corrections and Court systems, as well as build professional skills in your desired career field.
What You'll Learn
Like many baccalaureate programs, a bachelor's of science in Criminal Justice will begin by providing students with a broad liberal arts education. Course curriculum will tackle multiple disciplines in hope of developing essential real-world skills (e.g.communication, problem solving, and deductive reasoning) and a wider knowledge of culture and society. As students progress in their education, they will take intermediate and advanced classes in criminal justice as well as in-depth coursework in a specific area of interest. Students typically select an area of concentration that aligns with the career field they wish to pursue because their elective concentration will dictate the focus of their studies and what type of professional training they receive. A few areas of study common to most bachelors of criminal justice programs include:
Ethics in Criminal Justice
Principles of Criminology
The Functions and Philosophy of the U.S. Criminal Justice
Theories of Criminal Behavior
Research Methods and Applied Science
Concepts of Rehabilitation and Counseling
Application of Law, Policing and Corrections in the U.S.
Security and Police Administration
Juvenile Justice and Community Corrections
Employment Outcomes
As a general rule, students who graduate with a bachelor's of science in Criminal Justice meet the minimum education requirements to work at most levels of the criminal justice system. Local level agencies may not require a bachelor's degree to qualify for employment, but a majority of the state, federal and corporate job opportunities in this field require a bachelor's degree. As public concern over crime, terrorism, and public safety continues to grow, so does societal expectation about the quality and sophistication of public safety officers. Employment trends within law enforcement, corrections, and the U.S. court systems reflect public sentiment, as departments are investing more on education and training, and recruitment is focused on candidates with a higher level of education. Simply put, completing a bachelors degree will improve your chances of being employed in your desired field. See below for a list of potential careers in criminal justice:
Protective Services - Police Officer (Local and State), Detective, Loss Prevention, Personal Security, Homeland Security, U.S. Marshall, FBI Agent, Secret Service Agent, Fish and Wildlife Warden, Sheriff Patrol Officer, Housing and Urban Development Agent
Rehabilitation and Support - Drug and Alcohol Counselor, Community Corrections Supervisor, Crime Prevention and Diversion Programs Director, Crisis Center Manager
Read More about the Minimum Education Requirements to Become a Correctional Officer >
Masters's Degree in Criminal Justice
A masters of criminal justice is the first level of graduate study for individuals who have already completed their baccalaureate studies and hold a bachelor's degree. Masters degrees typically take a year and one half to two years of full-time concentrated study to complete. At the graduate level, program course work becomes highly specialized, as people are returning to school to advance their career by furthering their understanding of a specific area. While each program is different (and sometimes highly customized to meet specific student needs), it is common for all programs to focus on increasing a student's knowledge base in the areas of law enforcement, public safety, crime prevention and the criminal justice administration.
What You'll Learn
Most masters degree programs are built around the in-depth study of a particular concept or field of study. This means that students can pursue a "general" masters degree, but it is more likely that they will choose a concentrated area to focus on that meets their personal career goals. Popular specializations include:
Behavioral Science
Policy Analysis
Quantitative Research and Statistical Analysis
Organizational Leadership
Criminology
Forensic Science
Forensic Psychology
Public Safety Administration
Counseling Psychology
Employment Outcomes
If you are weighing the option of a masters degree, the most simple question you can ask yourself pertains to return-on-investment (ROI). Does earning a masters degree open doors to a promotion, better title, or position with a masters requirement? Is the increase in salary large enough to justify the money spent on tuition and other educational expenses? For most, there is little debate that earning a higher level education will lead to a higher salary. Years of salary data support the fact that individuals with a high level of education will typically earn more than those with a minimal education. The real question is, how long will it take you to recoup the costs of a masters degree, and will the increase in salary improve your life enough to justify the expense. Also consider whether or not adding a few years of experience will achieve the same goals as going back to school.
Accredited Schools Offering Criminal Justice Programs By State
You're armed with knowledge about the kind of education you need to meet hiring requirements and perform the job well. Now it's time to get down to the business of considering your options and selecting a criminal justice program that's going to set you up to succeed.
Considering a school's accreditation status remains one of the best ways to be confident that you're selecting a rigorous program that is recognized and respected by the local, state or federal prison you want to work for. When a school submits to an accreditation appraisal, it is evaluated on everything from course content to graduation rates to the quality and tenure of the teaching faculty. Schools that don't pass inspection lose their accreditation status.
We performed a careful review of all schools in the U.S. that have received accreditation from agencies recognized by the U.S. Department of Education and the Council for Higher Education Accreditation. Recognized agencies include state-level accrediting bodies that operate under the governance of a state department of education, agencies that specialize in accrediting vocational schools, and agencies that award regional and national accreditation status to all qualified colleges and universities within their jurisdiction.
All schools shown here have been subject to a thorough evaluation to ensure the programs they offer meet high standards.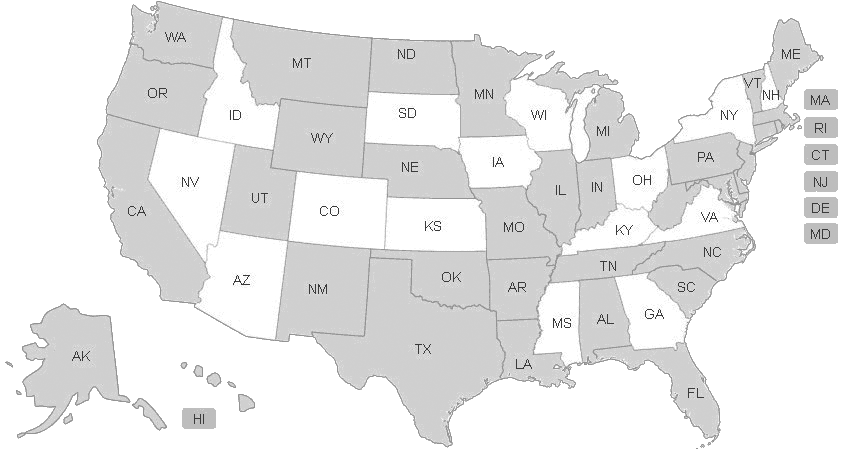 ---
Alabama
Alabama State University – Montgomery
Degrees Offered:

Bachelor of Science – Criminal Justice – Corrections

Accredited by:

Southern Association of Colleges & Schools Commission on Colleges
Amridge University – Montgomery, online
Degrees Offered:

Bachelor of Science – Criminal Justice

Accredited by:

Southern Association of Colleges & Schools Commission on Colleges
Athens State University – Athens, online
Degrees Offered:

Bachelor of Science – Criminal Justice

Accredited by:

Southern Association of Colleges & Schools Commission on Colleges
Columbia Southern University – online
Degrees Offered:

Associate of Science – Criminal Justice
Bachelor of Science – Criminal Justice Administration
Master of Science – Criminal Justice Administration
Master of Public Administration – Criminal Justice Administration

Accredited by:

Distance Education Accrediting Commission
Faulkner University – Montgomery
Degrees Offered:

Associate of Science – Criminal Justice
Bachelor of Science – Criminal Justice

Accredited by:

Southern Association of Colleges and Schools Commission on Colleges
Jacksonville State University – Jacksonville
Degrees Offered:

Bachelor of Science – Criminal Justice- Corrections
Master of Science – Criminal Justice – Corrections

Accredited by:

Southern Association of Colleges and Schools Commission on Colleges
Miles College – Fairfield, Birmingham
Degrees Offered:

Bachelor of Science – Criminal Justice

Accredited by:

Southern Association of Colleges and Schools Commission on Colleges
Remington College – Mobile and online
Degrees Offered:

Associate of Science – Criminal Justice
Bachelor of Science – Criminal Justice

Accredited by:

Accrediting Commission of Career Schools and Colleges
Samford University – Birmingham
Degrees Offered:

Bachelor of Science – Criminal Justice

Accredited by:

Southern Association of Colleges and Schools Commission on Colleges
Snead State Community College – Boaz
Degrees Offered:

Associate in Science – Criminal Justice

Accredited by:

Southern Association of Colleges & Schools Commission on Colleges
South University – Montgomery, online
Degrees Offered:

Bachelor of Science – Criminal Justice
Master of Science – Criminal Justice

Accredited by:

Southern Association of Colleges & Schools Commission on Colleges
Troy University – Troy, online
Degrees Offered:

Associate of Science in General Education – Criminal Justice
Bachelor of Science – Criminal Justice
Master of Science – Criminal Justice

Accredited by:

Southern Association of Colleges & Schools Commission on Colleges
University of Alabama – Tuscaloosa
Degrees Offered:

Bachelor of Arts – Criminal Justice
Master of Criminal Justice

Accredited by:

Southern Association of Colleges & Schools Commission on Colleges
University of Alabama at Birmingham – Birmingham
Degrees Offered:

Bachelor of Science – Criminal Justice

Accredited by:

Southern Association of Colleges & Schools Commission on Colleges
University of North Alabama – Florence
Degrees Offered:

Bachelor of Arts – Criminal Justice
Bachelor of Science – Criminal Justice
Master of Science – Criminal Justice

Accredited by:

Southern Association of Colleges & Schools Commission on Colleges
University of Phoenix – Birmingham, online
Degrees Offered:

Bachelor of Science – Criminal Justice Administration

Accredited by:

Higher Learning Commission
University of South Alabama – Mobile
Degrees Offered:

Bachelor of Arts – Criminal Justice

Accredited by:

Southern Association of Colleges & Schools Commission on Colleges
---
Alaska
Kenai Peninsula College – University of Alaska Anchorage – Kenai River, Kachemak Bay
Degrees Offered:

Certificate – KPC Corrections
Occupational Endorsement Certificate – KPC Corrections
Associate of Applied Science – Human Services - Corrections

Accredited by:

Northwest Commission on Colleges and Universities
University of Alaska Anchorage- Anchorage
Degrees Offered:

Bachelor of Arts – Justice
Bachelor of Science – Human Services – Corrections

Accredited by:

Northwest Commission on Colleges and Universities
University of Alaska Fairbanks Community and Technical College – Fairbanks
Degrees Offered:

Certificate – Law Enforcement Academy

Accredited by:

Northwest Commission on Colleges and Universities
---
Arizona
Argosy University – Phoenix and online
Degrees Offered:

Bachelor of Science – Criminal Justice
Bachelor of Arts – Psychology – Criminal Justice

Accredited by:

WASC Senior College & University Commission
Arizona State University – Tempe, Havau, Phoenix, online
Degrees Offered:

Bachelor of Science – Criminology and Criminal Justice
Bachelor of Science-Public Service and Public Policy

Accredited by:

Higher Learning Commission
Arizona Western College – Yuma
Degrees Offered:

Associate in Arts – Administration of Justice
Associate in Applied Science – Administration of Justice
Associate in Arts – Administration of Justice – Law Enforcement
Certificate – Public Safety

Accredited by:

Higher Learning Commission
Brookline College – Tempe, Phoenix, Tucson, online
Degrees Offered:

Associate of Science – Criminal Justice
Bachelor of Science – Criminal Justice

Accredited by:

Accrediting Council for Independent Colleges and Schools
Brown Mackie College – Phoenix, Tucson
Degrees Offered:

Associate of Science – Criminal Justice
Bachelor of Science – Criminal Justice

Accredited by:

Accrediting Council for Independent Colleges and Schools
Carrington College –Mesa, Tucson, Phoenix
Degrees Offered:

Associate of Science – Criminal Justice
Certificate – Criminal Justice

Accredited by:

Accrediting Commission for Community and Junior Colleges
Estrella Mountain Community College – Avondale
Degrees Offered:

Associate in Applied Science – Administration of Justice
Certificate – Administration of Justice
Certificate – Justice Studies

Accredited by:

Higher Learning Commission
Grand Canyon University – Phoenix, online
Degrees Offered:

Bachelor of Science – Justice Studies
Bachelor of Science – Public Safety & Emergency Management
Master of Science – Criminal Justice – Law Enforcement

Accredited by:

Higher Learning Commission
Mohave Community College – Kingman
Degrees Offered:

Certificate – Corrections Officer

Accredited by:

Higher Learning Commission
National Juris University – online
Degrees Offered:

Master of Science – Legal Studies

Accredited by:

Distance Education Accrediting Commission
Northern Arizona University – Flagstaff
Degrees Offered:

Bachelor of Applied Science – Justice Studies
Bachelor of Science – Criminology and Criminal Justice

Accredited by:

Higher Learning Commission
Ottawa University – Phoenix, online
Degrees Offered:

Bachelor of Arts – Law Enforcement

Accredited by:

Higher Learning Commission
Penn Foster College – online
Degrees Offered:

Bachelor of Science – Criminal Justice
Associate of Science – Criminal Justice

Accredited by:

Distance Education Accrediting Commission
Rio Salado College –Tempe, online
Degrees Offered:

Credit by Examination Degree – Corrections Technology

Accredited by:

Higher Learning Commission
University of Arizona – Tucson
Degrees Offered:

Bachelor of Science – Public Administration – Criminal Justice
Bachelor of Science – Criminal Justice Studies

Accredited by:

Higher Learning Commission
University of Phoenix – Chandler, Mesa, Nogales, Phoenix, Sierra Vista, Tucson, Tempe, Yuma, online
Degrees Offered:

Bachelor of Science – Criminal Justice Administration

Accredited by:

Higher Learning Commission
Yavapai College – Prescott
Degrees Offered:

Associate of Applied Science – Administration of Justice
Certificate – Law Enforcement and Corrections
Certificate – Criminal Justice & Security

Accredited by:

Higher Learning Commission
---
Arkansas
Arkansas State University – Jonesboro, Beebe, online
Degrees Offered:

Associate of Applied Science – Law Enforcement
Associate of Applied Science – Law Enforcement Administration
Bachelor of Arts - Criminology
Master of Arts – Criminal Justice

Accredited by:

Higher Learning Commission
Arkansas Tech University – Russellville
Degrees Offered:

Associate of Science – Criminal Justice

Accredited by:

Higher Learning Commission
Bryan University – Rogers
Degrees Offered:

Associate of Science – Criminal Justice

Accredited by:

Accrediting Council for Independent Colleges and Schools
Harding University – Searcy
Degrees Offered:

Bachelor of Science – Criminal Justice

Accredited by:

Higher Learning Commission
Northwest Arkansas Community College – Bentonville
Degrees Offered:

Associate of Applied Science – Criminal Justice- Prevention and Corrections
Associate of Applied Science – Criminal Justice – Law Enforcement

Accredited by:

Higher Learning Commission
Remington College – Little Rock and online
Degrees Offered:

Associate of Science – Criminal Justice
Bachelor of Science – Criminal Justice

Accredited by:

Accrediting Commission of Career Schools and Colleges
Southern Arkansas University – Magnolia
Degrees Offered:

Bachelor of Science – Criminal Justice

Accredited by:

Higher Learning Commission
University of Arkansas – Fayetteville
Degrees Offered:

Bachelor of Arts – Criminal Justice

Accredited by:

Higher Learning Commission
University of Arkansas – Fort Smith
Degrees Offered:

Bachelor of Science – Criminal Justice

Accredited by:

Higher Learning Commission
University of Arkansas at Pine Bluff – Pine Bluff
Degrees Offered:

Bachelor of Arts – Criminal Justice

Accredited by:

Higher Learning Commission
---
California
Abraham Lincoln University -online
Degrees Offered:

Associate of Science – Criminal Justice
Bachelor of Science – Criminal Justice
Master of Science – Criminal Justice
Diploma – Criminal Justice

Accredited by:

Distance Education Accrediting Commission
Allan Hancock College – Santa Maria
Degrees Offered:

Associate in Science – Administration of Justice
Associate in Science for Transfer – Administration of Justice (for transfer to a California State University Bachelor of Criminal Justice Program)

Accredited by:

Accrediting Commission for Community and Junior Colleges
Alliant International University – San Diego, online
Degrees Offered:

Bachelor of Science – Criminal Justice Systems
Master of Science – Applied Criminology

Accredited by:

WASC Senior College & University Commission
American River College – Sacramento Regional Public Safety Training Center - Sacramento
Degrees Offered:

Law Enforcement – Corrections Officer Core Course
Law Enforcement – Juvenile Corrections Officer Core Course

Accredited by:

Accrediting Commission for Community and Junior Colleges
Antelope Valley College – Lancaster
Degrees Offered:

Associate in Science – Administration of Justice
Associate in Science – Administration of Justice (for transfer to a California State University offering a Bachelor of Science in Criminal Justice/Administration of Justice program)

Accredited by:

Accrediting Commission for Community and Junior Colleges
Argosy University – Orange and online
Degrees Offered:

Bachelor of Science – Criminal Justice
Bachelor of Arts – Psychology – Criminal Justice

Accredited by:

WASC Senior College & University Commission
Ashford University – online
Degrees Offered:

Master of Science – Criminal Justice

Accredited by:

WASC Senior College and University Commission
Azusa Pacific University – Azusa, online
Degrees Offered:

Bachelor of Arts – Criminal Justice
Bachelor of Science – Criminal Justice

Accredited by:

WASC Senior College and University Commission
Bakersfield College – Bakersfield
Degrees Offered:

Associate in Arts – Criminal Justice
Associate in Arts – Correctional Administration
Associate in Science – Administration of Justice (for transfer to a California State University offering a Bachelor of Science in Criminal Justice/Administration of Justice program)

Accredited by:

Accrediting Commission for Community and Junior Colleges
Barstow Community College – Barstow, online
Degrees Offered:

Associate in Science - Administration of Justice (for transfer to a California State University offering a Bachelor of Science in Criminal Justice/Administration of Justice program)
Certificate – Administration of Justice

Accredited by:

Accrediting Commission for Community and Junior Colleges
Brandman University – Irvine
Degrees Offered:

Bachelor of Arts – Criminal Justice

Accredited by:

WASC Senior College and University Commission
Butte College – Oroville
Degrees Offered:

Associate in Science for Transfer- Administration of Justice (for transfer to a California State University offering a Bachelor of Science in Criminal Justice/Administration of Justice program)
Associate in Science – Administration of Justice
Associate in Science – Criminal Justice
Associate in Science for Transfer – Criminal Justice (for transfer to a California State University offering a Bachelor of Science in Criminal Justice/Administration of Justice program)
Certificate of Achievement– Administration of Justice

Accredited by:

Accrediting Commission for Community and Junior Colleges
Cabrillo College – Aptos
Degrees Offered:

Associate of Arts – Criminal Justice/Law Enforcement
Associate of Arts – Criminal Justice/Corrections
Associate in Science – Corrections
Associate in Science – Law Enforcement
Associate in Science for Transfer- Administration of Justice (for transfer to a California State University offering a Bachelor of Science in Criminal Justice/Administration of Justice program)

Accredited by:

Accrediting Commission for Community and Junior Colleges
California Baptist University – Los Angeles
Degrees Offered:

Bachelor of Science – Criminal Justice

Accredited by:

WASC Senior College & University Commission
California Coast University – online
Degrees Offered:

Associate of Science – Criminal Justice
Undergraduate Certificate – Fundamentals of Criminal Justice
Bachelor of Science – Criminal Justice
Master of Science – Criminal Justice

Accredited by:

Distance Education Accrediting Commission
California Southern University – Costa Mesa, online
Degrees Offered:

Bachelor of Science – Criminal Justice

Accredited by:

WASC Senior College & University Commission
California State University – Bakersfield, Chico, Dominguez Hills, East Bay, Fresno, Fullerton, San Marcos, Los Angeles, Stanislaus, San Bernardino, online
Degrees Offered:

Bachelor of Science – Criminal Justice
Bachelor of Science – Criminal Justice Administration
Bachelor of Arts – Criminal Justice
Master of Arts – Criminal Justice

Accredited by:

WASC Senior College & University Commission
Carrington College –Citrus Heights, San Jose, San Leandro, Stockton, Pleasant Hill
Degrees Offered:

Associate of Science – Criminal Justice
Certificate – Criminal Justice

Accredited by:

Accrediting Commission for Community and Junior Colleges
Cerritos College – Norwalk
Degrees Offered:

Associate of Science for Transfer- Administration of Justice (for transfer to a California State University offering a Bachelor of Science in Criminal Justice/Administration of Justice program)
Associate of Arts – Administration of Justice

Accredited by:

Accrediting Commission for Community & Junior Colleges
Cerro Coso Community College – Ridgecrest, online
Degrees Offered:

Associate of Science for Transfer– Administration of Justice (for transfer to a California State University offering a Bachelor of Science in Criminal Justice/Administration of Justice program)

Accredited by:

Accrediting Commission for Community and Junior Colleges
Chabot College – Hayward
Degrees Offered:

Associate of Arts – Administration of Justice
Associate of Science for Transfer – Administration of Justice (for transfer to a California State University offering a Bachelor of Science in Criminal Justice/Administration of Justice program)

Accredited by:

Accrediting Commission for Community and Junior Colleges
Chaffey College – Rancho Cucamonga
Degrees Offered:

Associate of Science for Transfer– Administration of Justice (for transfer to a California State University offering a Bachelor of Science in Criminal Justice/Administration of Justice program)
Associate of Science – Correctional Science
Certificate – Correctional Science
Certificate – Administration of Justice

Accredited by:

Accrediting Commission for Community and Junior Colleges
Citrus College – Glendora
Degrees Offered:

Associate in Science – Criminal Justice
Associate in Science – Correctional Science
Associate in Science for Transfer– Administration of Justice for Transfer (for transfer to a California State University offering a Bachelor of Science in Criminal Justice/Administration of Justice program)

Accredited by:

Accrediting Commission for Community and Junior Colleges
City College of San Francisco – San Francisco
Degrees Offered:

Associate in Science for Transfer– Administration of Justice (for transfer to a California State University offering a Bachelor of Science in Criminal Justice/Administration of Justice program)
Associate in Science – Administration of Justice
Certificate – Administration of Justice

Accredited by:

Accrediting Commission for Community and Junior Colleges
Clovis Community College – Fresno, online
Degrees Offered:

Associate of Applied Science – Academy-Based Criminal Justice
Associate of Applied Science – Criminal Justice
Certificate – Criminal Justice

Accredited by:

Accrediting Commission for Community and Junior Colleges
College of San Mateo – San Mateo
Degrees Offered:

Associate in Science – Administration of Justice
Associate in Science for Transfer– Administration of Justice (for transfer to a California State University offering a Bachelor of Science in Criminal Justice/Administration of Justice program)
Certificate – Administration of Justice

Accredited by:

Accrediting Commission for Community and Junior Colleges
College of the Canyons – Santa Clarita
Degrees Offered:

Associate in Arts – Administration of Justice
Associate in Science for Transfer– Administration of Justice (for transfer to a California State University offering a Bachelor of Science in Criminal Justice/Administration of Justice program)
Bachelor of Arts – Criminal Justice

Accredited by:

Accrediting Commission for Community and Junior Colleges
College of the Desert – Palm Desert
Degrees Offered:

Associate in Science– Administration of Justice
Associate in Science for Transfer– Administration of Justice (for transfer to a California State University offering a Bachelor of Science in Criminal Justice/Administration of Justice program)
Certificate – Administration of Justice
Certificate – Reserve Police Officer

Accredited by:

Accrediting Commission for Community and Junior Colleges
College of the Redwoods – Eureka
Degrees Offered:

Associate in Science for Transfer– Administration of Justice (for transfer to a California State University offering a Bachelor of Science in Criminal Justice/Administration of Justice program)
Certificate – Administration of Justice – Basic Law Enforcement Academy

Accredited by:

Accrediting Commission for Community and Junior Colleges
College of the Sequoias – Visalia
Degrees Offered:

Associate in Science for Transfer– Administration of Justice (for transfer to a California State University offering a Bachelor of Science in Criminal Justice/Administration of Justice program)
Certificate – Administration of Justice
Certificate - Corrections

Accredited by:

Accrediting Commission for Community and Junior Colleges
College of the Siskiyous – Weed
Degrees Offered:

Associate in Science for Transfer– Administration of Justice (for transfer to a California State University offering a Bachelor of Science in Criminal Justice/Administration of Justice program)
Associate in Science – Administration of Justice
Certificate – Reserve Officer Training

Accredited by:

Accrediting Commission for Community and Junior Colleges
Contra Costa College – San Pablo
Degrees Offered:

Associate in Science for Transfer– Administration of Justice (for transfer to a California State University offering a Bachelor of Science in Criminal Justice/Administration of Justice program)
Associate in Science – Corrections
Certificate – Corrections
Certificate – Correctional Specialist
Associate in Science – Law Enforcement
Certificate – Security Specialist

Accredited by:

Accrediting Commission for Community and Junior Colleges
Copper Mountain College – Joshua Tree
Degrees Offered:

Associate in Science for Transfer– Administration of Justice (for transfer to a California State University offering a Bachelor of Science in Criminal Justice/Administration of Justice program)
Associate in Science -Criminal Justice (for transfer to a California State University offering a Bachelor of Science in Criminal Justice/Administration of Justice program)

Accredited by:

Accrediting Commission for Community and Junior Colleges
Cypress College – Cypress
Degrees Offered:

Certificate – Administration of Justice

Accredited by:

Accrediting Commission for Community and Junior Colleges
De Anza College – Cupertino
Degrees Offered:

Certificate – Administration of Justice
Associate of Arts – Administration of Justice
Associate of Science for Transfer– Administration of Justice (for transfer to a California State University offering a Bachelor of Science in Criminal Justice/Administration of Justice program)

Accredited by:

Accrediting Commission for Community and Junior Colleges
Diablo Valley College – Pleasant Hill
Degrees Offered:

Associate in Science for Transfer– Administration of Justice (for transfer to a California State University offering a Bachelor of Science in Criminal Justice/Administration of Justice program)
Associate in Science – Administration of Justice
Certificate of Achievement– Administration of Justice
Certificate of Accomplishment – Administration of Justice – Correctional Specialist

Accredited by:

Accrediting Commission for Community and Junior Colleges
East Los Angeles College – Los Angeles
Degrees Offered:

Associate in Science– Administration of Justice for Transfer (for transfer to a California State University offering a Bachelor of Science in Criminal Justice/Administration of Justice program)
Associate in Arts – Administration of Justice
Certificate of Achievement – Administration of Justice
Skills Certificate – Administration of Justice- Custody Assistant Officer

Accredited by:

Accrediting Commission for Community and Junior Colleges
El Camino College - Torrance
Degrees Offered:

Associate in Arts – Administration of Justice
Certificate of Achievement- Administration of Justice
Certificate of Accomplishment– Administration of Justice
Associate in Science– Administration of Justice for Transfer (for transfer to a California State University offering a Bachelor of Science in Criminal Justice/Administration of Justice program)

Accredited by:

Accrediting Commission for Community and Junior Colleges
Evergreen Valley College – San Jose
Degrees Offered:

Associate in Arts – Administration of Justice
Associate in Science – Administration of Justice
Associate in Science– Administration of Justice for Transfer (for transfer to a California State University offering a Bachelor of Science in Criminal Justice/Administration of Justice program)

Accredited by:

Accrediting Commission for Community and Junior Colleges
Feather River College – Quincy
Degrees Offered:

Associate in Science– Administration of Justice for Transfer (for transfer to a California State University offering a Bachelor of Science in Criminal Justice/Administration of Justice program)
Certificate – Administration of Justice

Accredited by:

Accrediting Commission for Community and Junior Colleges
Folsom Lake College – Folsom
Degrees Offered:

Associate in Arts – Administration of Justice
Associate in Science for Transfer – Administration of Justice (for transfer to a California State University offering a Bachelor of Science in Criminal Justice/Administration of Justice program)

Accredited by:

Accrediting Commission for Community and Junior Colleges
Fullerton College – Fullerton
Degrees Offered:

Associate in Arts – Administration of Justice
Associate in Science- Administration of Justice
Vocational Certificate – Administration of Justice- Law Enforcement Skills Development Skills
Associate in Science for Transfer– Administration of Justice (for transfer to a California State University offering a Bachelor of Science in Criminal Justice/Administration of Justice program)

Accredited by:

Accrediting Commission for Community and Junior Colleges
Gavilan College – Gilroy
Degrees Offered:

Certificate – Administration of Justice
Associate in Arts – Administration of Justice

Accredited by:

Accrediting Commission for Community and Junior Colleges
Glendale Community College – Glendale
Degrees Offered:

Associate in Science – Administration of Justice
Associate in Science– Administration of Justice for Transfer (for transfer to a California State University offering a Bachelor of Science in Criminal Justice/Administration of Justice program)
Certificate – Administration of Justice

Accredited by:

Accrediting Commission for Community and Junior Colleges
Golden West College – Huntington Beach
Degrees Offered:

Associate in Science– Administration of Justice for Transfer (for transfer to a California State University offering a Bachelor of Science in Criminal Justice/Administration of Justice program)
Associate in Arts – Administration of Justice
Associate in Arts – Corrections
Certificate of Achievement – Law Enforcement

Accredited by:

Accrediting Commission for Community and Junior Colleges
Grossmont College – El Cajon
Degrees Offered:

Associate in Science– Administration of Justice for Transfer (for transfer to a California State University offering a Bachelor of Science in Criminal Justice/Administration of Justice program)
Associate in Arts – Administration of Justice
Certificate – Administration of Justice – Corrections

Accredited by:

Accrediting Commission for Community and Junior Colleges
Hartnell College – Salinas and online
Degrees Offered:

Associate in Science– Administration of Justice for Transfer (for transfer to a California State University offering a Bachelor of Science in Criminal Justice/Administration of Justice program)
Associate in Arts – Administration of Justice

Accredited by:

Accrediting Commission for Community and Junior Colleges
Humboldt State University – Arcata
Degrees Offered:

Bachelor of Arts – Criminology & Justice Studies

Accredited by:

WASC Senior College and University Commission
Humphreys University – Stockton, Modesto, online
Degrees Offered:

Associate in Arts – Criminal Justice
Bachelor of Science – Criminal Justice
Certificate – Criminal Justice

Accredited by:

WASC Senior College and University Commission
Imperial Valley College – Imperial
Degrees Offered:

Undergraduate Certificate – Administration of Justice

Accredited by:

Accrediting Commission for Community and Junior Colleges
Institute of Technology – Clovis, Modesto
Degrees Offered:

Certificate – Criminal and Emergency Response Management

Accredited by:

Accrediting Commission of Career Schools & Colleges
Irvine Valley College – Irvine, online
Degrees Offered:

Associate in Science – Administration of Justice
Occupational Certificate – Administration of Justice

Accredited by:

Accrediting Commission for Community and Junior Colleges
Lake Tahoe Community College – South Lake Tahoe, online
Degrees Offered:

Associate in Arts – Criminal Justice
Associate in Science for Transfer– Administration of Justice (for transfer to a California State University offering a Bachelor of Science in Criminal Justice/Administration of Justice program)
Certificate – Criminal Justice

Accredited by:

Accrediting Commission for Community and Junior Colleges
Las Positas College – Livermore
Degrees Offered:

Associate in Science for Transfer– Administration of Justice (for transfer to a California State University offering a Bachelor of Science in Criminal Justice/Administration of Justice program)
Associate in Arts – Administration of Justice

Accredited by:

Accrediting Commission for Community and Junior Colleges
La Sierra University – Riverside
Degrees Offered:

Bachelor of Science – Criminal Justice

Accredited by:

WASC Senior College & University Commission
Lassen Community College – Susanville
Degrees Offered:

Associate in Science– Administration of Justice for Transfer (for transfer to a California State University offering a Bachelor of Science in Criminal Justice/Administration of Justice program)
Associate in Arts – Administration of Justice
Certificate of Achievement– Administration of Justice
Certificate of Accomplishment – Reserve Officer Training Level III

Accredited by:

Accrediting Commission for Community and Junior Colleges
Long Beach City College – Long Beach
Degrees Offered:

Certificate – Administration of Justice
Associate in Science – Administration of Justice
Associate in Science– Administration of Justice for Transfer (for transfer to a California State University offering a Bachelor of Science in Criminal Justice/Administration of Justice program)

Accredited by:

Accrediting Commission for Community and Junior Colleges
Los Angeles City College – Los Angeles
Degrees Offered:

Associate in Science– Administration of Justice for Transfer (for transfer to a California State University offering a Bachelor of Science in Criminal Justice/Administration of Justice program)
Associate of Arts – Administration of Justice
Certificate of Achievement – Administration of Justice

Accredited by:

Accrediting Commission for Community and Junior Colleges
Los Angeles Harbor College – Los Angeles
Degrees Offered:

Associate in Science – Administration of Justice
Associate in Science– Administration of Justice for Transfer (for transfer to a California State University offering a Bachelor of Science in Criminal Justice/Administration of Justice program)
Certificate – Administration of Justice

Accredited by:

Accrediting Commission for Community and Junior Colleges
Los Angeles Mission College – Los Angeles
Degrees Offered:

Associate in Science– Administration of Justice for Transfer (for transfer to a California State University offering a Bachelor of Science in Criminal Justice/Administration of Justice program)
Associate in Science – Administration of Justice
Certificate – Administration of Justice

Accredited by:

Accrediting Commission for Community and Junior Colleges
Los Angeles Southwest College – Los Angeles
Degrees Offered:

Associate in Science– Administration of Justice for Transfer (for transfer to a California State University offering a Bachelor of Science in Criminal Justice/Administration of Justice program)
Associate in Arts – Administration of Justice
Certificate of Achievement– Administration of Justice

Accredited by:

Accrediting Commission for Community and Junior Colleges
Los Angeles Trade-Technical College – Los Angeles
Degrees Offered:

Associate in Science– Administration of Justice for Transfer (for transfer to a California State University offering a Bachelor of Science in Criminal Justice/Administration of Justice program)

Accredited by:

Accrediting Commission for Community and Junior Colleges
Los Angeles Valley College – Los Angeles
Degrees Offered:

Associate in Arts – Administration of Justice
Certificate of Achievement – Administration of Justice

Accredited by:

Accrediting Commission for Community and Junior Colleges
Los Medanos College - Pittsburg
Degrees Offered:

Associate of Science – Administration of Justice
Associate in Science– Administration of Justice for Transfer (for transfer to a California State University offering a Bachelor of Science in Criminal Justice/Administration of Justice program)

Accredited by:

Accrediting Commission for Community and Junior Colleges
Marymount California University – Rancho Palos Verdes
Degrees Offered:

Bachelor of Arts – Criminal Justice

Accredited by:

WASC Senior College & University Commission
Mendocino College – Ukiah
Degrees Offered:

Associate of Science – Administration of Justice
Associate in Science– Administration of Justice for Transfer (for transfer to a California State University offering a Bachelor of Science in Criminal Justice/Administration of Justice program)

Accredited by:

Accrediting Commission for Community and Junior Colleges
Merced College – Merced
Degrees Offered:

Associate in Science– Administration of Justice for Transfer (for transfer to a California State University offering a Bachelor of Science in Criminal Justice/Administration of Justice program)
Associate in Arts – Criminal Justice
Certificate – Criminal Justice

Accredited by:

Accrediting Commission for Community and Junior Colleges
Merritt College – Oakland
Degrees Offered:

Associate in Science– Administration of Justice for Transfer (for transfer to a California State University offering a Bachelor of Science in Criminal Justice/Administration of Justice program)
Associate in Arts – Corrections
Certificate of Achievement - Corrections

Accredited by:

Accrediting Commission for Community and Junior Colleges
MiraCosta College – Oceanside
Degrees Offered:

Associate in Science– Administration of Justice for Transfer (for transfer to a California State University offering a Bachelor of Science in Criminal Justice/Administration of Justice program)
Associate in Science – Law Enforcement
Certificate of Achievement – Law Enforcement

Accredited by:

Accrediting Commission for Community and Junior Colleges
Mission College – Santa Clara
Degrees Offered:

Associate in Science– Administration of Justice for Transfer (for transfer to a California State University offering a Bachelor of Science in Criminal Justice/Administration of Justice program)

Accredited by:

Accrediting Commission for Community and Junior Colleges
Modesto Junior College – Modesto
Degrees Offered:

Associate in Science– Administration of Justice for Transfer (for transfer to a California State University offering a Bachelor of Science in Criminal Justice/Administration of Justice program)
Associate in Science – Administration of Justice

Accredited by:

Accrediting Commission for Community and Junior Colleges
Monterey Peninsula College – Monterey
Degrees Offered:

Associate in Science– Administration of Justice for Transfer (for transfer to a California State University offering a Bachelor of Science in Criminal Justice/Administration of Justice program)
Associate in Science – Administration of Justice – Law Enforcement
Certificate of Achievement – Corrections
Certificate of Achievement – Administration of Justice – Law Enforcement

Accredited by:

Accrediting Commission for Community and Junior Colleges
Moorpark College – Moorpark
Degrees Offered:

Associate in Science– Administration of Justice for Transfer (for transfer to a California State University offering a Bachelor of Science in Criminal Justice/Administration of Justice program)
Associate in Science – Administration of Justice
Associate in Science – Criminal Justice
Certificate of Achievement – Administration of Justice

Accredited by:

Accrediting Commission for Community and Junior Colleges
Moreno Valley College – Moreno Valley
Degrees Offered:

Associate in Science – Administration of Justice
Associate in Science – Administration of Justice – Law Enforcement
Certificate – Administration of Justice
Certificate – Administration of Justice – Basic Correctional Deputy Academy
Certificate – Administration of Justice –Law Enforcement

Accredited by:

Accrediting Commission for Community and Junior Colleges
Mt. San Antonio College – Walnut
Degrees Offered:

Associate of Science – Administration of Justice
Associate in Science– Administration of Justice for Transfer (for transfer to a California State University offering a Bachelor of Science in Criminal Justice/Administration of Justice program)
Certificate – Administration of Justice

Accredited by:

Accrediting Commission for Community and Junior Colleges
Mt. San Jacinto College -San Jacinto
Degrees Offered:

Associate in Science – Administration of Justice
Certificate – Administration of Justice

Accredited by:

Accrediting Commission for Community and Junior Colleges
Napa Valley College - Napa
Degrees Offered:

Associate in Science– Administration of Justice for Transfer (for transfer to a California State University offering a Bachelor of Science in Criminal Justice/Administration of Justice program)
Associate in Science – Administration of Justice
Certificate of Achievement – Adult Corrections Core Academy
Certificate of Achievement – Juvenile Corrections Core Academy
Certificate of Achievement – Law Enforcement

Accredited by:

Accrediting Commission for Community and Junior Colleges
National University – La Jolla
Degrees Offered:

Bachelor of Science – Criminal Justice Administration
Master of Criminal Justice
Certificate – Criminal Justice

Accredited by:

WASC Senior College & University Commission
Ohlone College – Fremont
Degrees Offered:

Associate of Arts – Administration of Justice
Associate in Science– Administration of Justice for Transfer (for transfer to a California State University offering a Bachelor of Science in Criminal Justice/Administration of Justice program)

Accredited by:

Accrediting Commission for Community and Junior Colleges
Palo Verde College – Blythe
Degrees Offered:

Associate in Science– Criminal Justice
Associate in Science– Administration of Justice for Transfer (for transfer to a California State University offering a Bachelor of Science in Criminal Justice/Administration of Justice program)

Accredited by:

Accrediting Commission for Community and Junior Colleges
Palomar College – San Marcos
Degrees Offered:

Associate in Science – Administration of Justice
Associate in Science – Administration of Justice – Law Enforcement
Certificate of Achievement – Administration of Justice

Accredited by:

Accrediting Commission for Community and Junior Colleges
Pasadena City College – Pasadena
Degrees Offered:

Associate in Science– Administration of Justice for Transfer (for transfer to a California State University offering a Bachelor of Science in Criminal Justice/Administration of Justice program)

Accredited by:

Accrediting Commission for Community and Junior Colleges
Pierce College – Los Angeles
Degrees Offered:

Associate in Science– Administration of Justice for Transfer (for transfer to a California State University offering a Bachelor of Science in Criminal Justice/Administration of Justice program)

Accredited by:

Accrediting Commission for Community and Junior Colleges
Platt College – Alhambra, Ontario, Riverside and Anaheim
Degrees Offered:

Associate of Arts – Criminal Justice
Bachelor of Arts – Criminal Justice

Accredited by:

Accrediting Commission of Career Schools and Colleges
Point Loma Nazarene University – San Diego
Degrees Offered:

Bachelor of Arts – Criminal Justice

Accredited by:

WASC Senior College & University Commission
Porterville College – Porterville
Degrees Offered:

Associate in Science– Administration of Justice for Transfer (for transfer to a California State University offering a Bachelor of Science in Criminal Justice/Administration of Justice program)
Certificate – Administration of Justice

Accredited by:

Accrediting Commission for Community and Junior Colleges
Reedley College – Reedley
Degrees Offered:

Associate of Science – Criminal Justice – Corrections
Associate of Science – Criminal Justice – Law Enforcement

Accredited by:

Accrediting Commission for Community and Junior Colleges
Rio Hondo College – Whittier
Degrees Offered:

Associate in Science– Administration of Justice for Transfer (for transfer to a California State University offering a Bachelor of Science in Criminal Justice/Administration of Justice program)
Associate in Science – Administration of Justice
Associate in Science - Corrections

Accredited by:

Accrediting Commission for Community and Junior Colleges
Riverside City College – Riverside
Degrees Offered:

Associate in Science– Administration of Justice for Transfer (for transfer to a California State University offering a Bachelor of Science in Criminal Justice/Administration of Justice program)
Associate of Arts – Social and Behavioral Studies – Administration of Justice
Associate in Science – Administration of Justice – Law Enforcement
Certificate – Administration of Justice Basic Public Safety Dispatch

Accredited by:

Accrediting Commission for Community and Junior Colleges
Sacramento City College – Sacramento
Degrees Offered:

Associate in Science– Administration of Justice for Transfer (for transfer to a California State University offering a Bachelor of Science in Criminal Justice/Administration of Justice program)
Associate of Science – Administration of Justice

Accredited by:

Accrediting Commission for Community and Junior Colleges
San Bernardino Valley College – San Bernardino
Degrees Offered:

Associate of Science – Administration of Justice
Associate in Science– Administration of Justice for Transfer (for transfer to a California State University offering a Bachelor of Science in Criminal Justice/Administration of Justice program)
Certificate – Administration of Justice

Accredited by:

Accrediting Commission for Community and Junior Colleges
San Diego Miramar College – San Diego
Degrees Offered:

Associate in Science– Administration of Justice for Transfer (for transfer to a California State University offering a Bachelor of Science in Criminal Justice/Administration of Justice program)
Associate of Science – Correctional Technologies
Certificate of Achievement – Correctional Technologies
Certificate of Achievement – Correctional Training for Deputy Sheriffs
Associate of Science – Law Enforcement
Certificate of Achievement – Law Enforcement

Accredited by:

Accrediting Commission for Community and Junior Colleges
San Diego State University – San Diego
Degrees Offered:

Bachelor of Science – Criminal Justice
Master of Criminal Justice and Criminology

Accredited by:

WASC Senior College & University Commission
San Francisco State University – San Francisco
Degrees Offered:

Bachelor of Arts – Criminal Justice Studies

Accredited by:

WASC Senior College & University Commission
San Joaquin Delta College – Stockton
Degrees Offered:

Associate in Science– Administration of Justice for Transfer (for transfer to a California State University offering a Bachelor of Science in Criminal Justice/Administration of Justice program)
Associate in Police Science for Transfer (for transfer to a California State University offering a Bachelor of Science in Criminal Justice/Police Science program)
Associate in Science – Correctional Science
Certificate – Correctional Science
Associate in Science – Law Enforcement
Certificate – Law Enforcement
Certificate – Basic Peace Officer

Accredited by:

Accrediting Commission for Community and Junior Colleges
San Joaquin Valley College – Visalia
Degrees Offered:

Associate of Science – Criminal Justice - Corrections

Accredited by:

Accrediting Commission for Community and Junior Colleges
San Jose City College – San Jose
Degrees Offered:

Associate in Arts– Administration of Justice
Associate in Science– Administration of Justice for Transfer (for transfer to a California State University offering a Bachelor of Science in Criminal Justice/Administration of Justice program)

Accredited by:

Accrediting Commission for Community and Junior Colleges
San Jose State University – San Jose
Degrees Offered:

Bachelor of Science – Justice Studies
Bachelor of Science – Justice Studies - Criminology
Master of Science – Justice Studies
Master of Science – Criminology

Accredited by:

WASC Senior College and University Commission
Santa Ana College – Santa Ana
Degrees Offered:

Associate in Science– Administration of Justice for Transfer (for transfer to a California State University offering a Bachelor of Science in Criminal Justice/Administration of Justice program)
Associate in Arts –Criminal Justice
Certificate – Corrections Officer
Certificate – Law Enforcement

Accredited by:

Accrediting Commission for Community and Junior Colleges
Santa Barbara City College – Santa Barbara
Degrees Offered:

Associate in Science– Administration of Justice for Transfer (for transfer to a California State University offering a Bachelor of Science in Criminal Justice/Administration of Justice program)
Associate in Science – Law Enforcement
Associate in Science – Legal Studies
Associate in Science - Criminology

Accredited by:

Accrediting Commission for Community and Junior Colleges
Santa Rosa Junior College – Santa Rosa
Degrees Offered:

Associate in Science– Administration of Justice for Transfer (for transfer to a California State University offering a Bachelor of Science in Criminal Justice/Administration of Justice program)

Accredited by:

Accrediting Commission for Community and Junior Colleges
Santiago Canyon College – Orange
Degrees Offered:

Certificate of Proficiency – Code Enforcement Officer
Certificate – Criminal Justice

Accredited by:

Accrediting Commission for Community and Junior Colleges
Shasta College – Redding
Degrees Offered:

Associate in Science– Administration of Justice for Transfer (for transfer to a California State University offering a Bachelor of Science in Criminal Justice/Administration of Justice program)

Accredited by:

Accrediting Commission for Community and Junior Colleges
Sierra College – Rocklin
Degrees Offered:

Associate in Science– Administration of Justice for Transfer (for transfer to a California State University offering a Bachelor of Science in Criminal Justice/Administration of Justice program)
Associate of Arts – Administration of Justice -Corrections
Associate of Science – Administration of Justice – Corrections
Associate of Arts – Administration of Justice – Law Enforcement
Associate of Science – Administration of Justice – Law Enforcement

Accredited by:

Accrediting Commission for Community and Junior Colleges
Skyline College – San Bruno
Degrees Offered:

Associate in Science– Administration of Justice for Transfer (for transfer to a California State University offering a Bachelor of Science in Criminal Justice/Administration of Justice program)
Associate of Arts – Administration of Justice
Certificate – Administration of Justice

Accredited by:

Accrediting Commission for Community and Junior Colleges
Solano Community College – Fairfield
Degrees Offered:

Associate of Science – Criminal Justice – Corrections
Certificate of Achievement – Criminal Justice - Corrections

Accredited by:

Accrediting Commission for Community and Junior Colleges
Sonoma State University – Rohnert Park
Degrees Offered:

Bachelor of Arts – Criminology & Criminal Justice Studies

Accredited by:

WASC Senior College & University Commission
Southwestern College – Chula Vista
Degrees Offered:

Associate in Science– Administration of Justice for Transfer (for transfer to a California State University offering a Bachelor of Science in Criminal Justice/Administration of Justice program)
Associate of Science – Administration of Justice
Certificate of Achievement – Administration of Justice

Accredited by:

Accrediting Commission for Community and Junior Colleges
Taft College – Taft
Degrees Offered:

Associate in Science– Administration of Justice for Transfer (for transfer to a California State University offering a Bachelor of Science in Criminal Justice/Administration of Justice program)
Associate in Science – Criminal Justice Administration
Associate in Science – Criminal Justice Administration – Corrections
Certificate of Achievement- Criminal Justice Administration – Corrections

Accredited by:

Accrediting Commission for Community and Junior Colleges
UEI College – Fresno, Gardena, Riverside, Bakersfield
Degrees offered:

Diploma – Criminal Justice

Accredited by:

Accrediting Commission of Career Schools & Colleges
University of Antelope Valley – Lancaster
Degrees Offered:

Bachelor of Science – Criminal Justice
Master of Science – Criminal Justice

Accredited by:

WASC Senior College and University Commission
University of La Verne – La Verne
Degrees Offered:

Bachelor of Science – Criminology

Accredited by:

WASC Senior College & University Commission
University of Phoenix - Bakersfield, Chico, Chula Vista, Concord, Costa Mesa, Culver City, Elk Grove, Fairfield, Fremont, Fresno, Modesto, Laguna Hills, Oakland, Ontario, Palm Desert, Pasadena, Sacramento, San Bernardino, Visalia, Woodland Hills, online
Degrees Offered:

Bachelor of Science – Criminal Justice Administration

Accredited by:

Higher Learning Commission
University of San Diego – San Diego, online
Degrees Offered:

Bachelor of Arts – Sociology – Crime, Justice, Law and Society
Master of Science – Law Enforcement and Public Safety Leadership

Accredited by:

WASC Senior College and University Commission
Ventura College – Ventura
Degrees Offered:

Associate in Science – Criminal Justice
Certificate of Achievement– Criminal Justice

Accredited by:

Accrediting Commission for Community and Junior Colleges
Victor Valley College – Victorville
Degrees Offered:

Associate in Science – Administration of Justice
Associate in Science– Administration of Justice for Transfer (for transfer to a California State University offering a Bachelor of Science in Criminal Justice/Administration of Justice program)
Certificate of Achievement – Administration of Justice
Certificate of Proficiency – Corrections Officer Core Course
Certificate of Proficiency – Law Enforcement Modulated Course Level III
Certificate of Proficiency – Law Enforcement Modulated Course Level II
Certificate of Proficiency – Law Enforcement Course
Certificate of Proficiency – Campus Law Enforcement Course

Accredited by:

Accrediting Commission for Community and Junior Colleges
West Hills College Coalinga – Coalinga
Degrees Offered:

Associate in Science– Administration of Justice - Corrections
Associate in Arts – Administration of Justice- Corrections
Associate in Science – Administration of Justice – Law Enforcement
Associate in Arts – Administration of Justice – Law Enforcement

Accredited by:

Accrediting Commission for Community and Junior Colleges
West Hills College Lemoore – Lemoore
Degrees Offered:

Associate in Science– Administration of Justice for Transfer (for transfer to a California State University offering a Bachelor of Science in Criminal Justice/Administration of Justice program)
Associate in Science– Administration of Justice - Corrections
Associate in Arts – Administration of Justice- Corrections
Associate in Science – Administration of Justice – Law Enforcement
Associate in Arts – Administration of Justice – Law Enforcement

Accredited by:

Accrediting Commission for Community and Junior Colleges
West Los Angeles College – Culver City
Degrees Offered:

Associate in Science– Administration of Justice for Transfer (for transfer to a California State University offering a Bachelor of Science in Criminal Justice/Administration of Justice program)
Associate of Arts – Administration of Justice
Skills Certificate – Administration of Justice – Corrections
Skills Certificate – Administration of Justice – Juvenile Corrections

Accredited by:

Accrediting Commission for Community and Junior Colleges
West Valley College – Saratoga
Degrees Offered:

Associate in Science– Administration of Justice for Transfer (for transfer to a California State University offering a Bachelor of Science in Criminal Justice/Administration of Justice program)
Associate in Science – Administration of Justice

Accredited by:

Accrediting Commission for Community and Junior Colleges
William Jessup University – Rocklin
Degrees Offered:

Bachelor of Science – Criminal Justice

Accredited by:

WASC Senior College & University Commission
Woodland Community College – Woodland
Degrees Offered:

Associate in Science – Administration of Justice – Corrections
Associate in Science – Administration of Justice – Law Enforcement

Accredited by:

Accrediting Commission for Community and Junior Colleges
Yuba College – Marysville
Degrees Offered:

Associate in Science – Administration of Justice – Corrections
Associate in Science – Administration of Justice – Law Enforcement

Accredited by:

Accrediting Commission for Community and Junior Colleges
---
Colorado
Aspen University – online
Degrees Offered:

Bachelor of Science – Criminal Justice
Bachelor of Science – Criminal Justice (completion program)
Bachelor of Science – Criminal Justice – Specialization in Criminal Justice Administration
Master of Science – Criminal Justice

Accredited by:

Distance Education Accrediting Commission
Colorado Mesa University – Grand Junction
Degrees Offered:

Associate of Applied Science – Criminal Justice
Bachelor of Applied Science – Criminal Justice
Bachelor of Arts – Criminal Justice

Accredited by:

Higher Learning Commission
Colorado State University –Fort Collins, Pueblo
Degrees Offered:

Bachelor of Science – Sociology, Criminology & Criminal Justice
Bachelor of Social Work – Corrections
Master of Social Work - Corrections

Accredited by:

Higher Learning Commission
Colorado Technical University – Colorado Springs, online
Degrees Offered:

Bachelor of Science – Criminal Justice
Master of Science – Criminal Justice
Doctor of Philosophy – Criminal Justice Management

Accredited by:

Higher Learning Commission
Delta-Montrose Technical College – Delta
Degrees Offered:

Certificate – Criminal Justice – Law Enforcement (transfers to AAS in Criminal Justice Program at Colorado Mesa Univ)

Accredited by:

Council on Occupational Education
Johnson & Wales University – Denver, online
Degrees Offered:

Bachelor of Science – Criminal Justice
Master of Science – Criminal Justice

Accredited by:

New England Association of Schools and Colleges
Metropolitan State University of Denver – Denver
Degrees Offered:

Bachelor of Science – Criminal Justice and Criminology

Accredited by:

Higher Learning Commission
National American University – Centennial, Colorado Springs, online
Degrees Offered:

Associate of Applied Science – Criminal Justice
Bachelor of Science – Criminal Justice

Accredited by:

Higher Learning Commission
Pueblo Community College – Pueblo, Fremont
Degrees Offered:

Associate of Arts – Criminal Justice
Associate of General Studies – Criminal Justice

Accredited by:

Higher Learning Commission
Regis University – Denver, online
Degrees Offered:

Associate of Arts – Criminal Justice
Bachelor of Science – Criminology
Master of Science – Criminology
Graduate Certificate - Criminology

Accredited by:

Higher Learning Commission
University of Colorado at Colorado Springs – Colorado Springs
Degrees Offered:

Bachelor of Arts – Criminal Justice
Master of Criminal Justice

Accredited by:

Higher Learning Commission
University of Colorado-Denver – Denver
Degrees Offered:

Bachelor of Arts – Criminology

Accredited by:

Higher Learning Commission
University of Denver – Denver
Degrees Offered:

Bachelor of Arts – Criminology

Accredited by:

Higher Learning Commission
University of Northern Colorado – Greeley
Degrees Offered:

Bachelor of Arts – Criminology and Criminal Justice
Master of Arts – Criminology and Criminal Justice
Certificate – Criminology and Criminal Justice

Accredited by:

Higher Learning Commission
University of Phoenix – Aurora, Colorado Springs, Denver, Fort Collins, Lone Tree, Pueblo, Westminster and online
Degrees Offered:

Bachelor of Science – Criminal Justice Administration

Accredited by:

Higher Learning Commission
---
Connecticut
Albertus Magnus College – New Haven
Degrees Offered:

Bachelor of Science – Criminal Justice

Accredited by:

New England Association of Schools & Colleges
Central Connecticut State University – New Britain
Degrees Offered:

Bachelor of Arts – Criminology
Master of Science – Criminal Justice

Accredited by:

New England Association of Schools & Colleges
Housatonic Community College – Bridgeport
Degrees Offered:

Certificate – Criminal Justice – Corrections
Associate in Science – Criminal Justice
Associate in Arts – Criminology Studies

Accredited by:

New England Association of Schools & Colleges
Lincoln College of New England – Southington
Degrees Offered:

Associate of Science – Criminal Justice
Bachelor of Science – Criminal Justice

Accredited by:

New England Association of Schools & Colleges
Mitchell College -New London
Degrees Offered:

Bachelor of Arts – Criminal Justice

Accredited by:

New England Association of Schools & Colleges
Naugatuck Valley Community College – Waterbury
Degrees Offered:

Associate of Science – Criminal Justice – Corrections
Certificate – Criminal Justice

Accredited by:

New England Association of Schools & Colleges
Quinnipiac University – Hamden
Degrees Offered:

Bachelor of Arts – Criminal Justice

Accredited by:

New England Association of Schools & Colleges
Post University – online
Degrees Offered:

Associate of Science – Criminal Justice
Bachelor of Science – Criminal Justice – Correctional Counseling
Bachelor of Science – Criminal Justice – Law Enforcement

Accredited by:

New England Association of Schools and Colleges
Sacred Heart University – Fairfield
Degrees Offered:

Bachelor of Science – Criminal Justice
Master of Science – Criminal Justice

Accredited by:

New England Association of Schools and Colleges
Tunxis Community College – Farmington
Degrees Offered:

Associate of Science – Criminal Justice - Corrections

Accredited by:

New England Association of Schools and Colleges
University of Hartford – West Hartford
Degrees Offered:

Bachelor of Arts – Criminal Justice

Accredited by:

New England Association of Schools & Colleges
University of New Haven – West Haven, online
Degrees Offered:

Associate of Science – Criminal Justice
Bachelor of Science – Criminal Justice
Master of Science – Criminal Justice
Doctor of Philosophy – Criminal Justice

Accredited by:

New England Association of Schools & Colleges
University of Phoenix – Norwalk, online
Degrees Offered:

Bachelor of Science – Criminal Justice Administration

Accredited by:

Higher Learning Commission
Western Connecticut State University – Danbury
Degrees Offered:

Bachelor of Science – Justice and Law Administration- Corrections
Bachelor of Science – Justice and Law Administration- Law Enforcement
Master of Science – Justice Administration

Accredited by:

New England Association of Schools & Colleges
---
Delaware
Delaware State University – Dover
Degrees Offered:

Bachelor of Arts – Criminal Justice

Accredited by:

Middle States Commission on Higher Education
University of Delaware – Newark
Degrees Offered:

Bachelor of Science – Criminal Justice - Criminology
Master of Science – Criminal Justice/Criminology
Master of Science – Criminal Justice - Law

Accredited by:

Middle States Commission on Higher Education
Wesley College – Dover
Degrees Offered:

Master of Criminal Justice

Accredited by:

Middle States Commission on Higher Education
Widener University – Wilmington
Degrees Offered:

Bachelor of Science – Criminal Justice
Master of Science – Criminal Justice

Accredited by:

Middle States Commission on Higher Education
Wilmington University – New Castle, online
Degrees Offered:

Bachelor of Science – Criminal Justice
Master of Science – Administration of Justice
Certificate – Criminal Justice

Accredited by:

Middle States Commission on Higher Education
---
District of Columbia
American University – Washington
Degrees Offered:

Bachelor of Arts – Justice & Law
Bachelor of Arts – Law and Society
Master of Science – Justice, Law & Criminology
Doctor of Philosophy – Justice, Law & Criminology

Accredited by:

Middle States Commission on Higher Education
George Washington University – Washington
Degrees Offered:

Bachelor of Arts – Criminal Justice
Master of Arts - Criminology

Accredited by:

Middle States Commission on Higher Education
Howard University – Washington
Degrees Offered:

Bachelor of Arts – Administration of Justice

Accredited by:

Middle States Commission on Higher Education
Southeastern University – Washington
Degrees Offered:

Bachelor of Science – Criminal Justice

Accredited by:

Middle States Commission on Higher Education
Strayer University – Washington, online
Degrees Offered:

Bachelor of Science – Criminal Justice

Accredited by:

Middle States Commission on Higher Education
Trinity Washington University – Washington
Degrees Offered:

Bachelor of Arts – Criminal Justice

Accredited by:

Middle States Commission on Higher Education
University of Phoenix- Washington, online
Degrees Offered:

Bachelor of Science – Criminal Justice Administration

Accredited by:

Higher Learning Commission
University of the District of Columbia – Washington
Degrees Offered:

Associate of Applied Science – Law Enforcement
Bachelor of Arts – Criminal Justice

Accredited by:

Middle States Commission on Higher Education
---
Florida
Argosy University – Sarasota, Tampa, online
Degrees Offered:

Bachelor of Science – Criminal Justice
Bachelor of Arts – Psychology – Criminal Justice

Accredited by:

WASC Senior College & University Commission
ASA College – Hialeah, Miami
Degrees Offered:

Associate in Science – Criminal Justice

Accredited by:

Middle States Commission on Higher Education
Bethune-Cookman College – Daytona Beach, online
Degrees Offered:

Bachelor of Science – Criminal Justice
Master of Science – Criminal Justice Administration

Accredited by:

Southern Association of Colleges & Schools Commission on Colleges
Broward College – Ft. Lauderdale
Degrees Offered:

Associate in Arts – Criminal Justice
Associate of Science – Criminal Justice Technology
Certificate – Corrections Academy Basic Training Program
Certificate – Correctional Probation Officer Academy

Accredited by:

Southern Association of Colleges & Schools Commission on Colleges
Brown Mackie College – Miramar
Degrees Offered:

Associate of Science – Criminal Justice
Bachelor of Science – Criminal Justice
Certificate – Criminal Justice Specialist

Accredited by:

Accrediting Council for Independent Colleges and Schools
City College – Gainesville
Degrees Offered:

Associate of Science – Criminal Justice

Accredited by:

Accrediting Council for Independent Colleges and Schools
Daytona State College – Daytona Beach
Degrees Offered:

Associate of Science – Criminal Justice Technology Bridge

Accredited by:

Southern Association of Colleges & Schools Commission on Colleges
Eastern Florida State College – Cocoa, online
Degrees Offered:

Bachelor of Applied Science – Public Safety Management
Associate in Science – Criminal Justice Technology
College Credit Certificate – Criminal Justice Technology Specialist
Postsecondary Adult Vocational Certificate – Correctional Officer Cross-Over to Florida CMS Law Enforcement
Postsecondary Adult Vocational Certificate- Florida CMS Correctional Officer
Postsecondary Adult Vocational Certificate- Law Enforcement Officer Cross-Over to Florida CMS Correctional

Accredited by:

Southern Association of Colleges & Schools Commission on Colleges
Edward Waters College – Jacksonville
Degrees Offered:

Bachelor of Arts – Criminal Justice

Accredited by:

Southern Association of Colleges & Schools Commission on Colleges
Florida Agricultural and Mechanical University – Tallahassee
Degrees Offered:

Bachelor of Science – Criminal Justice

Accredited by:

Southern Association of Colleges & Schools Commission on Colleges
Florida Atlantic University – Boca Raton, online
Degrees Offered:

Bachelor of Arts – Criminal Justice
Master of Science – Criminology & Criminal Justice

Accredited by:

Southern Association of Colleges & Schools Commission on Colleges
Florida Gateway College – Lake City
Degrees Offered:

Certificate – Correctional Officer
Certificate – Correctional Officer to Law Enforcement

Accredited by:

Southern Association of Colleges & Schools Commission on Colleges
Florida Gulf Coast University – Fort Myers
Degrees Offered:

Bachelor of Science – Criminal Justice
Master of Science –Criminal Justice

Accredited by:

Southern Association of Colleges & Schools Commission on Colleges
Florida Institute of Technology – Melbourne, online
Degrees Offered:

Associate of Arts – Criminal Justice
Bachelor of Arts – Criminal Justice

Accredited by:

Southern Association of Colleges and Schools Commission on Colleges
Florida International University – Miami
Degrees Offered:

Bachelor of Science – Criminal Justice
Master of Science –Criminal Justice
BS/MS Criminal Justice combined program
Doctor of Philosophy – International Crime and Justice

Accredited by:

Southern Association of Colleges & Schools Commission on Colleges
Florida Keys Community College – Key West
Degrees Offered:

Vocational Certificate – Basic Law Enforcement Academy
Vocational Certificate – Crossover Corrections to Law Enforcement Academy

Accredited by:

Southern Association of Colleges & Schools Commission on Colleges
Florida Memorial University -Miami Gardens
Degrees Offered:

Bachelor of Arts – Criminal Justice

Accredited by:

Southern Association of Colleges & Schools Commission on Colleges
Florida National University – Hialeah, online
Degrees Offered:

Bachelor of Science – Criminal Justice
Bachelor of Arts – Legal Studies
Associate of Arts – Criminal Justice

Accredited by:

Southern Association of Colleges & Schools Commission on Colleges
Florida State College – Jacksonville
Degrees Offered:

Bachelor of Applied Science – Public Safety Management
Associate of Science – Criminal Justice Technology
Workforce Certificate – Correctional Officer
Workforce Certificate – Florida Law Enforcement Academy

Accredited by:

Southern Association of Colleges & Schools Commission on Colleges
Florida State University – Tallahassee
Degrees Offered:

Bachelor of Science – Criminology
Master of Science – Criminal Justice Studies
Master of Science – Criminology
Doctor of Philosophy - Criminology

Accredited by:

Southern Association of Colleges & Schools Commission on Colleges
Florida Technical College – Deland, Cutler Bay, Lakeland, Orlando, Kissimmee, Pembroke Pines, online
Degrees Offered:

Associate of Science – Criminal Justice
Bachelor of Science – Criminal Justice – Homeland Security

Accredited by:

Accrediting Council for Independent Colleges and Schools
Fortis College online
Degrees Offered:

Associate of Applied Science – Criminal Justice

Accredited by:

Accrediting Commission of Career Schools and Colleges
Accrediting Council for Independent Colleges and Schools
Gulf Coast State College – Panama City
Degrees Offered:

Vocational Certificate – Correctional Officer
Associate of Science – Criminal Justice Technology
Associate of Arts – Criminology/Criminal Justice

Accredited by:

Southern Association of Colleges & Schools Commission on Colleges
Hillsborough Community College – Tampa
Degrees Offered:

Certificate – Corrections Academy
Certificate – Law Enforcement Training Academy
Associate of Science – Criminology & Criminal Justice Studies

Accredited by:

Southern Association of Colleges & Schools Commission on Colleges
Hodges University – Naples, online
Degrees Offered:

Bachelor of Science – Criminal Justice
Associate in Science – Criminal Justice

Accredited by:

Southern Association of Colleges & Schools Commission on Colleges
Indian River State College – Fort Pierce
Degrees Offered:

Associate in Arts – Criminal Justice
Associate in Arts – Public Administration
Associate in Science – Criminal Justice Technology
Bachelor of Science – Criminal Justice
Certificate – Correctional Officer – Basic Recruit Training
Certificate – Law Enforcement – Basic Recruit Training
Certificate -Correctional Officer Crossover from Law Enforcement Officer

Accredited by:

Southern Association of Colleges & Schools Commission on Colleges
Johnson & Wales University – North Miami, online
Degrees Offered:

Bachelor of Science – Criminal Justice
Master of Science – Criminal Justice

Accredited by:

New England Association of Schools and Colleges
Keiser University – online
Degrees Offered:

Associate of Arts – Criminal Justice
Bachelor of Arts – Criminal Justice
Bachelor of Arts – Legal Studies
Master of Arts – Criminal Justice

Accredited by:

Southern Association of Colleges and Schools Commission on Colleges
Lake Technical College –Tavares
Degrees Offered:

Certificate – Correctional Officer

Accredited by:

Council on Occupational Education
Lynn University – Boca Raton and online
Degrees Offered:

Bachelor of Arts – Criminal Justice
Master of Science – Criminal Justice Administration

Accredited by:

Southern Association of Colleges and Schools Commission on Colleges
Manatee Technical College – Bradenton
Degrees Offered:

Certificate – Florida Law Enforcement Academy

Accredited by:

Council on Occupational Education
Miami Dade College – Miami
Degrees Offered:

Certificate – Basic Corrections Academy
Associate in Science – Criminal Justice Technology – Corrections
Bachelor of Applied Science – Public Safety Management – Corrections
County Career Technical Certificate – Correctional Officer
State Career Technical Certificate – Correctional Officer

Accredited by:

Southern Association of Colleges and Schools Commission on Colleges
Northwest Florida State College – Niceville
Degrees Offered:

Associate of Science – Criminal Justice Technology
Vocational Certificate – Correctional Officer (Basic)

Accredited by:

Southern Association of Colleges and Schools Commission on Colleges
Nova Southeastern University – Fort Lauderdale
Degrees Offered:

Doctor of Philosophy – Criminal Justice
Master of Science – Criminal Justice
Bachelor of Science – Criminal Justice

Accredited by:

Southern Association of Colleges and Schools Commission on Colleges
Palm Beach State College – Lake Worth
Degrees Offered:

Vocational Certificate – Corrections Officer
College Credit Certificate – Crime Scene Technology
Associate of Science – Crime Scene Technology
Associate of Science – Criminal Justice Technology
Certificate – Cross Over Law Enforcement to Correctional Officer

Accredited by:

Southern Association of Colleges and Schools Commission on Colleges
Pasco-Hernando State College – New Port Richey
Degrees Offered:

Technical Certificate-Law Enforcement Officer
Technical Certificate – Law Enforcement Officer Crossover to Florida CMS Correctional Basic Recruit Training Program
Technical Certificate – Florida CMS Correctional Basic Recruit Training Program
Associate in Science – Criminal Justice Technology

Accredited by:

Southern Association of Colleges and Schools Commission on Colleges
Polk State College – Winter Haven
Degrees Offered:

Vocational Certificate – Florida CMS Correctional Basic Recruit Training Program
Vocational Certificate – CMS Law Enforcement Basic Recruit Program
Associate in Science – Criminal Justice Technology
Bachelor of Science – Criminal Justice
Bachelor of Applied Science – Public Safety Management

Accredited by:

Southern Association of Colleges and Schools Commission on Colleges
Rasmussen College – Fort Myers, Land O Lakes, Ocala, online
Degrees Offered:

Associate of Science – Criminal Justice
Bachelor of Science – Criminal Justice Leadership and Management
Academic Certificate – Law Enforcement
Skills Certificate – Law Enforcement

Accredited by:

Higher Learning Commission
Remington College – Lake Mary and online
Degrees Offered:

Associate of Science – Criminal Justice
Bachelor of Science – Criminal Justice

Accredited by:

Accrediting Commission of Career Schools and Colleges
Saint Leo University – Saint Leo, online
Degrees Offered:

Bachelor of Arts – Criminal Justice
Bachelor of Arts – Criminal Justice -Criminalistics
Master of Science – Criminal Justice
Master of Science – Criminal Justice - Corrections
Graduate Certificate – Criminal Justice Management

Accredited by:

Southern Association of Colleges and Schools Commission on Colleges
Saint Thomas University – Miami Gardens
Degrees Offered:

Bachelor of Arts – Criminal Justice
Certificate – Criminal Justice
Master of Arts – Criminal Justice

Accredited by:

Southern Association of Colleges and Schools Commission on Colleges
Seminole State College of Florida - Sanford
Degrees Offered:

Associate in Science – Criminal Justice Technology
Certificate – Criminal Justice Law Enforcement Leadership
Certificate – Criminal Justice Technology Specialist
Technical Certificate – Traditional Correctional Officer Basic Recruit Training Program
Technical Certificate – Law Enforcement Officer Cross-Over Training to Florida CMS Correctional Officer Basic Recruit Training Program

Accredited by:

Southern Association of Colleges & Schools Commission on Colleges
South Florida State College – Avon Park
Degrees Offered:

Associate in Science – Criminal Justice Technology
Occupational Certificate – Corrections Officer
Occupational Certificate – Law Enforcement to Correctional
Occupational Certificate – Law Enforcement
Occupational Certificate – Law Enforcement Auxiliary Officer

Accredited by:

Southern Association of Colleges & Schools Commission on Colleges
South University – Tampa, West Palm Beach, online
Degrees Offered:

Bachelor of Science – Criminal Justice
Master of Science – Criminal Justice

Accredited by:

Southern Association of Colleges & Schools Commission on Colleges
St. John's River State College – Palatka
Degrees Offered:

Vocational Certificate – Florida Corrections Officer Academy
Associate of Science – Criminal Justice Technology – Corrections Track

Accredited by:

Southern Association of Colleges & Schools Commission on Colleges
Suncoast Technical College – Sarasota
Degrees Offered:

Certificate – Basic Recruit Correctional Officer
Certificate – Basic Recruit Law Enforcement

Accredited by:

Council on Occupational Education
Southern Association of Colleges & Schools Commission on Colleges
Tallahassee Community College – Tallahassee
Degrees Offered:

Associate of Science – Criminal Justice Technology

Accredited by:

Southern Association of Colleges & Schools Commission on Colleges
Technical Education Center Osceola – Kissimmee, Poinciana, St. Cloud
Degrees Offered:

Certificate – Criminal Justice Academy

Accredited by:

Council on Occupational Education
University of Central Florida- Orlando, online
Degrees Offered:

Bachelor of Arts – Criminal Justice
Bachelor of Science – Criminal Justice
Graduate Certificate – Corrections Leadership

Accredited by:

Southern Association of Colleges and Schools Commission on Colleges
University of Florida – Gainesville and online
Degrees Offered:

Bachelor of Arts – Criminology & Law

Accredited by:

Southern Association of Colleges and Schools Commission on Colleges
University of North Florida – Jacksonville
Degrees Offered:

Bachelor of Arts – Criminal Justice
Master of Arts – Criminal Justice

Accredited by:

Southern Association of Colleges and Schools Commission on Colleges
University of Phoenix – Clearwater, Daytona Beach, Fort Lauderdale, Jacksonville, Maitland, Miami, Miramar, Orange Park, Orlando, Palm Beach Gardens, Plantation, Sarasota, Tampa, Temple Terrace and online
Degrees Offered:

Bachelor of Science – Criminal Justice Administration

Accredited by:

Higher Learning Commission
University of South Florida – Tampa, online
Degrees Offered:

Bachelor of Arts – Criminology
Graduate Certificate – Criminal Justice Administration
Master of Arts – Criminal Justice Administration
Doctor of Philosophy – Criminal Justice Administration

Accredited by:

Southern Association of Colleges and Schools Commission on Colleges
University of West Florida – Pensacola
Degrees Offered:

Bachelor of Arts – Criminal Justice
Accelerated Bachelor-Master's Program – Criminal Justice

Accredited by:

Southern Association of Colleges and Schools Commission on Colleges
Withlacoochee Technical Institute - Iverness
Florida Law Enforcement Academy Officer (FLE)
Correctional Officer (COR)
From Corrections to Law Enforcement (COLE)
From Law Enforcement to Corrections (LECO)
---
Georgia
Albany State University – Albany
Degrees Offered:

Bachelor of Science – Criminal Justice
Master of Science – Criminal Justice
Certificate – Criminal Justice Management

Accredited by:

Southern Association of Colleges and Schools Commission on Colleges
Andrew College – Cuthbert
Degrees Offered:

Associate of Science – Criminal Justice

Accredited by:

Southern Association of Colleges and Schools Commission on Colleges
Argosy University – Atlanta
Degrees Offered:

Bachelor of Science – Criminal Justice
Bachelor of Arts – Psychology – Criminal Justice

Accredited by:

WASC Senior College & University Commission
Armstrong State University – Savannah, online
Degrees Offered:

Associate of Applied Science – Criminal Justice- Corrections
Bachelor of Science – Criminal Justice
Bachelor of Arts – Law and Society
Master of Science – Criminal Justice

Accredited by:

Southern Association of Colleges and Schools Commission on Colleges
Ashworth College – online
Degrees Offered:

Diploma – Security Services
Undergraduate Certificate – Criminal Justice
Graduate Certificate – Criminal Justice
Associate of Science – Criminal Justice
Bachelor of Science – Criminal Justice
Master of Science – Criminal Justice

Accredited by:

Distance Education Accrediting Commission
Augusta University- Augusta
Degrees Offered:

Bachelor of Arts – Criminal Justice

Accredited by:

Southern Association of Colleges and Schools Commission on Colleges
Brown Mackie College – Atlanta
Degrees Offered:

Associate of Science – Criminal Justice

Accredited by:

Accrediting Council for Independent Colleges and Schools
Clark Atlanta University – Atlanta
Degrees Offered:

Bachelor of Arts – Criminal Justice
Master of Arts – Criminal Justice

Accredited by:

Southern Association of Colleges and Schools Commission on Colleges
Clayton State University – Morrow
Degrees Offered:

Bachelor of Science – Criminal Justice
Master of Science – Criminal Justice

Accredited by:

Southern Association of Colleges and Schools Commission on Colleges
Columbus State University – Columbus
Degrees Offered:

Bachelor of Science – Criminal Justice
Master of Public Administration – Criminal Justice

Accredited by:

Southern Association of Colleges and Schools Commission on Colleges
Fort Valley State University – Fort Valley, online
Degrees Offered:

Bachelor of Arts– Criminal Justice

Accredited by:

Southern Association of Colleges and Schools Commission on Colleges
Georgia College & State University – Milledgeville
Degrees Offered:

Bachelor of Arts – Criminal Justice
Master of Science – Criminal Justice

Accredited by:

Southern Association of Colleges and Schools Commission on Colleges
Georgia Southern University – Atlanta
Degrees Offered:

Bachelor of Science – Justice Studies

Accredited by:

Southern Association of Colleges and Schools Commission on Colleges
Georgia State University – Atlanta
Degrees Offered:

Bachelor of Science – Criminal Justice
Master of Science- Criminal Justice
Master of Interdisciplinary Studies – Criminal Justice Administration
Doctor of Philosophy – Criminal Justice & Criminology

Accredited by:

Southern Association of Colleges and Schools Commission on Colleges
Herzing University – Atlanta, online
Degrees Offered:

Bachelor of Science – Criminal Justice
Bachelor of Science – Criminal Justice – Supervision and Management
Associate of Science – Criminal Justice
Associate of Applied Science – Criminal Justice

Accredited by:

Higher Learning Commission
Kennesaw State University – Kennesaw
Degrees Offered:

Bachelor of Science – Criminal Justice
Master of Science – Criminal Justice

Accredited by:

Southern Association of Colleges and Schools Commission on Colleges
Mercer University – Macon
Degrees Offered:

Bachelor of Arts – Criminal Justice
Bachelor of Science – Criminal Justice Leadership
Bachelor of Arts – Law and Public Policy
Master of Science – Criminal Justice and Public Safety Leadership

Accredited by:

Southern Association of Colleges and Schools Commission on Colleges
Miller-Motte College - Columbus, Augusta, Macon, online
Degrees Offered:

Associate of Applied Science – Criminal Justice
Certificate – Criminal Justice Specialist
Certificate – Criminal Justice Studies

Accredited by:

Accrediting Council for Independent Colleges and Schools
Ogeechee Technical College – Statesboro
Degrees Offered:

Associate of Applied Science – Criminal Justice Technology
Diploma – Criminal Justice Technology
Certificate – Criminal Justice Specialist
Certificate – Criminal Justice Fundamentals

Accredited by:

Council on Occupational Education
Piedmont College – Demorest
Degrees Offered:

Bachelor of Arts – Criminal Justice

Accredited by:

Southern Association of Colleges and Schools Commission on Colleges
Reinhardt University – Waleska, North Fulton, online
Degrees Offered:

Associate of Science – Criminal Justice
Bachelor of Science – Criminal Justice
Bachelor of Science – Sociology – Criminal Justice

Accredited by:

Southern Association of Colleges and Schools Commission on Colleges
Savannah State University – Savannah
Degrees Offered:

Bachelor of Science – Criminal Justice
Bachelor of Science – Public Administration

Accredited by:

Southern Association of Colleges and Schools Commission on Colleges
Shorter University – Rome, online
Degrees Offered:

Associate of Science – Criminal Justice
Bachelor of Arts – Criminal Justice
Bachelor of Science – Criminal Justice

Accredited by:

Southern Association of Colleges and Schools Commission on Colleges
South University – Savannah, online
Degrees Offered:

Bachelor of Science – Criminal Justice
Master of Science – Criminal Justice

Accredited by:

Southern Association of Colleges & Schools Commission on Colleges
Southeastern Technical College – Vidalia, Swainsboro
Degrees Offered:

Associate of Applied Science – Criminal Justice Technology
Diploma – Criminal Justice Technology

Accredited by:

Southern Association of Colleges and Schools Commission on Colleges
Thomas University – Thomasville, online
Degrees Offered:

Bachelor of Science – Criminal Justice

Accredited by:

Southern Association of Colleges and Schools Commission on Colleges
University of Georgia – Athens
Degrees Offered:

Bachelor of Arts – Criminal Justice

Accredited by:

Southern Association of Colleges and Schools Commission on Colleges
University of North Georgia – Dahlonega, Gainesville
Degrees Offered:

Bachelor of Science – Criminal Justice
Master of Science – Criminal Justice
Associate of Science – Criminal Justice

Accredited by:

Southern Association of Colleges and Schools Commission on Colleges
University of Phoenix – Atlanta, Augusta, Columbus, Dunwoody, Sandy Springs, Savannah and online
Degrees Offered:

Bachelor of Science – Criminal Justice Administration

Accredited by:

Higher Learning Commission
Valdosta State University – Valdosta
Degrees Offered:

Bachelor of Science – Criminal Justice
Master of Science – Criminal Justice
Certificate – Public Management

Accredited by:

Southern Association of Colleges and Schools Commission on Colleges
---
Hawaii
Argosy University – Honolulu, online
Degrees Offered:

Bachelor of Science – Criminal Justice
Bachelor of Arts – Psychology – Criminal Justice

Accredited by:

WASC Senior College & University Commission
Chaminade University of Honolulu- Honolulu
Degrees Offered:

Associate of Science – Criminology & Criminal Justice
Bachelor of Science – Criminology & Criminal Justice
Master of Science – Criminal Justice Administration
Hawaii Community College – Hilo
Degrees Offered:

Associate of Science – Administration of Justice

Accredited by:

Accrediting Commission for Community and Junior Colleges
Hawaii Pacific University – Honolulu
Degrees Offered:

Associate of Science – Criminal Justice
Bachelor of Science – Criminal Justice
Bachelor of Science – Justice Administration

Accredited by:

WASC Senior College & University Commission
Honolulu Community College – Honolulu
Degrees Offered:

Associate in Applied Science – Administration of Justice

Accredited by:

Accrediting Commission for Community and Junior Colleges
Remington College - Honolulu and online
Degrees Offered:

Associate of Applied Science – Criminal Justice
Bachelor of Science – Criminal Justice

Accredited by:

Accrediting Commission of Career Schools and Colleges
University of Hawaii at Hilo – Hilo
Degrees Offered:

Bachelor of Arts – Administration of Justice

Accredited by:

WASC Senior College & University Commission
University of Phoenix - Honolulu, Kapolei, Mililani, online
Degrees Offered:

Bachelor of Science – Criminal Justice Administration

Accredited by:

Higher Learning Commission
---
Idaho
Boise State University – Boise
Degrees Offered:

Associate of Science – Criminal Justice
Bachelor of Science – Criminal Justice
Master of Arts – Criminal Justice

Accredited by:

Northwest Commission on Colleges and Universities
Brown Mackie College – Boise
Degrees Offered:

Associate of Science – Criminal Justice

Accredited by:

Accrediting Council for Independent Colleges and Schools
College of Southern Idaho – Twin Falls, online
Degrees Offered:

Associate of Arts – Criminal Justice
Associate of Applied Science – Law Enforcement
Certificate – Law Enforcement

Accredited by:

Northwest Commission on Colleges and Universities
Idaho State University – Pocatello
Degrees Offered:

Associate in Arts – Criminology
Basic Technical Certificate – Law Enforcement
Intermediate Technical Certificate – Law Enforcement

Accredited by:

Northwest Commission on Colleges and Universities
Lewis-Clark State College – Lewiston
Degrees Offered:

Bachelor of Arts – Human Services – Justice Studies- Corrections
Bachelor of Science – Human Services – Justice Studies - Corrections

Accredited by:

Northwest Commission on Colleges and Universities
University of Phoenix - Meridian, online
Degrees Offered:

Bachelor of Science – Criminal Justice Administration

Accredited by:

Higher Learning Commission
---
Illinois
Adler University – Chicago
Degrees Offered:

Master of Public Administration – Criminal Justice

Accredited by:

Higher Learning Commission
American Intercontinental University – Hoffman Estates, Schaumburg, online
Degrees Offered:
Associate of Science – Criminal Justice
Bachelor of Science – Criminal Justice
Bachelor of Science – Criminal Justice – Corrections and Case Management
Accredited by:

Higher Learning Commission
Argosy University – Aurora and online
Degrees Offered:

Bachelor of Science – Criminal Justice
Bachelor of Arts – Psychology – Criminal Justice

Accredited by:

WASC Senior College & University Commission
Aurora University – Aurora, online
Degrees Offered:

Bachelor of Arts – Criminal Justice

Accredited by:

Higher Learning Commission
Blackburn College – Carlinville
Degrees Offered:

Bachelor of Science – Criminal Justice

Accredited by:

Higher Learning Commission
Danville Area Community College – Danville
Degrees Offered:

Associate of Applied Science – Criminology
Associate of Applied Science – Criminal Justice – Law Enforcement

Accredited by:

Higher Learning Commission
Eureka College – Eureka
Degrees Offered:

Bachelor of Science -Criminal Justice and Sociology

Accredited by:

Higher Learning Commission
Governors State University – University Park
Degrees Offered:

Bachelor of Arts – Criminal Justice
Master of Arts – Criminal Justice
Master of Arts – Political and Justice Studies

Accredited by:

Higher Learning Commission
Greenville College – Greenville
Degrees Offered:

Bachelor of Science – Criminal Justice Administration
Bachelor of Science-Criminal Justice

Accredited by:

Higher Learning Commission
Heartland Community College – Normal
Degrees Offered:

Associate in Arts – Criminal Justice
Associate in Applied Science – Criminal Justice
Certificate – Criminal Justice Corrections

Accredited by:

Higher Learning Commission
Illinois Eastern Community Colleges – Mount Carmel, Olney, Frontier, Lincoln Trail, Wabash Valley
Degrees Offered:

Associate of Science – Administration of Justice- Corrections

Accredited by:

Higher Learning Commission
Illinois State University – Normal
Degrees Offered:

Bachelor of Science – Criminal Justice Sciences

Accredited by:

Higher Learning Commission
Joliet Junior College – Joliet
Degrees Offered:

Associate in Applied Science – Law Enforcement
Certificate of Achievement – Law Enforcement
Certificate of Achievement – Criminal Justice Studies - Corrections

Accredited by:

Higher Learning Commission
Kishwaukee College – Malta
Degrees Offered:

Associate in Science – Criminal Justice
Associate in Applied Science – Criminal Justice
Certificate – Criminal Justice Management
Certificate – Law for Policing

Accredited by:

Higher Learning Commission
Lewis University – Romeoville
Degrees Offered:

Bachelor of Arts – Criminal/Social Justice
Master of Science- Criminal/Social Justice
Master of Science – Public Safety Administration

Accredited by:

Higher Learning Commission
Lincoln College – Lincoln
Degrees Offered:

Bachelor of Science – Criminal Justice

Accredited by:

Higher Learning Commission
Loyola University Chicago – Chicago, online
Degrees Offered:

Bachelor of Science- Criminal Justice & Criminology
Bachelor of Arts – Criminal Justice
Bachelor of Arts – Applied Criminal Justice Leadership
Bachelor of Science to Master of Arts in Criminal Justice (5-year program)
Master of Arts – Criminal Justice & Criminology
Master of Arts – Criminal Justice
Graduate Certificate – Public Affairs and Management

Accredited by:

Higher Learning Commission
MacMurray College – Jacksonville
Degrees Offered:

Associate of Science – Criminal Justice
Bachelor of Science – Criminal Justice

Accredited by:

Higher Learning Commission
Midstate College – Peoria
Degrees Offered:

Bachelor of Arts – Law and Social Justice

Accredited by:

Higher Learning Commission
Millikin University – Decatur
Degrees Offered:

Certificate – Criminal Justice

Accredited by:

Higher Learning Commission
Northeastern Illinois University – Chicago
Degrees Offered:

Bachelor of Arts – Justice Studies

Accredited by:

Higher Learning Commission
Olivet Nazarene University – Bourbonnais
Degrees Offered:

Bachelor of Science – Criminal Justice

Accredited by:

Higher Learning Commission
Quincy University – Quincy
Degrees Offered:

Bachelor of Science – Criminal Justice

Accredited by:

Higher Learning Commission
Rasmussen College – Aurora, Rockford, online
Degrees Offered:

Associate of Science – Criminal Justice
Bachelor of Science – Criminal Justice Leadership and Management
Academic Certificate – Law Enforcement
Skills Certificate – Law Enforcement

Accredited by:

Higher Learning Commission
Rend Lake College – Ina
Degrees Offered:

Associate in Arts – Criminal Justice
Associate in Applied Science – Criminal Justice
Certificate - Corrections

Accredited by:

Higher Learning Commission
Richland Community College – Decatur
Degrees Offered:

Associate in Applied Science – Criminal Justice – Corrections
Certificate – Correctional Officer
Certificate – Correctional Officer, Advanced

Accredited by:

Higher Learning Commission
Robert Morris University – Chicago
Degrees Offered:

Bachelor of Professional Studies – Law Enforcement Administration
Master of Management – Law Enforcement Administration

Accredited by:

Higher Learning Commission
Roosevelt University – Chicago, Schaumburg, online
Degrees Offered:

Bachelor of Arts – Criminal Justice

Accredited by:

Higher Learning Commission
Sauk Valley Community College – Dixon, online
Degrees Offered:

Certificate – Corrections
Associate in Applied Science – Criminal Justice – Law Enforcement
Associate in Applied Science – Criminal Justice – Justice Affairs
Associate in Arts – Criminal Justice

Accredited by:

Higher Learning Commission
Shawnee Community College – Ullin
Degrees Offered:

Associate of Applied Science – Criminal Justice
Certificate – Criminal Justice

Accredited by:

Higher Learning Commission
Southeastern Illinois College – Harrisburg and online
Degrees Offered:

Associate of Applied Technology – Criminal Justice

Accredited by:

Higher Learning Commission
Southern Illinois University – Carbondale, Edwardsville, online
Degrees Offered:

Bachelor of Arts – Criminology & Criminal Justice
Master of Arts – Criminology & Criminal Justice
Doctor of Philosophy – Criminology & Criminal Justice

Accredited by:

Higher Learning Commission
University of Illinois at Chicago – Chicago
Degrees Offered:

Bachelor of Arts – Criminology, Law and Justice
Master of Arts – Criminology, Law and Justice
Doctor of Philosophy – Criminology, Law and Justice

Accredited by:

Higher Learning Commission
University of Illinois-Springfield – Springfield, online
Degrees Offered:

Bachelor of Arts – Criminology and Criminal Justice

Accredited by:

Higher Learning Commission
Waubonsee Community College – Sugar Grove
Degrees Offered:

Associate in Applied Science – Criminal Justice

Accredited by:

Higher Learning Commission
---
Indiana
Ancilla College – Donaldson
Degrees Offered:

Associate of Applied Science – Animal Science
Associate of Science – Criminal Justice

Accredited by:

Higher Learning Commission
Ball State University – Muncie, online
Degrees Offered:

Associate in Arts – Criminal Justice & Criminology
Bachelor of Science – Criminal Justice and Criminology
Bachelor of Arts – Criminal Justice and Criminology
Master of Public Administration
Certificate – Corrections

Accredited by:

Higher Learning Commission
Bethel College – Mishawaka
Degrees Offered:

Associate of Arts – Criminal Justice
Bachelor of Arts – Criminal Justice

Accredited by:

Higher Learning Commission
Brown Mackie College – Fort Wayne, Indianapolis, Merrillville
Degrees Offered:

Associate of Science – Criminal Justice
Bachelor of Science – Criminal Justice
Certificate – Criminal Justice

Accredited by:

Accrediting Council for Independent Colleges and Schools
Butler University – Indianapolis
Degrees Offered:

Bachelor of Arts – Criminology
Bachelor of Arts – Criminology and Psychology

Accredited by:

Higher Learning Commission
Calumet College of St. Joseph – Whiting
Degrees Offered:

Bachelor of Science – Criminal Justice- Probation, Parole & Courts
Associate in Science – Criminal Justice – Probation, Parole & Courts
Associate of Science – Public Safety Management
Master of Science – Public Safety Administration

Accredited by:

Higher Learning Commission
Grace College and Seminary – Winona Lake
Degrees Offered:

Bachelor of Arts – Criminal Justice
Bachelor of Science – Criminal Justice

Accredited by:

Higher Learning Commission
Indiana Institute of Technology – Fort Wayne, online
Degrees Offered:

Bachelor of Science – Criminal Justice Administration
Associate of Science – Criminal Justice
Bachelor of Science – Criminal Justice

Accredited by:

Higher Learning Commission
Indiana University Bloomington – Bloomington
Degrees Offered:

Bachelor of Arts – Criminal Justice
Master of Arts – Criminal Justice
Doctor of Philosophy – Criminal Justice
Undergraduate Certificate – Criminal Justice

Accredited by:

Higher Learning Commission
Indiana University East – Richmond, online
Degrees Offered:

Bachelor of Science – Criminal Justice

Accredited by:

Higher Learning Commission
Indiana University Kokomo – Kokomo
Degrees Offered:

Bachelor of Science – Criminal Justice
Undergraduate Certificate – Correctional Management and Supervision

Accredited by:

Higher Learning Commission
Indiana University Northwest – Gary
Degrees Offered:

Associate of Science – Criminal Justice
Bachelor of Science – Criminal Justice
Bachelor of Science – Public Affairs
Certificate – Correctional Management
Certificate – Public Safety
Master of Public Affairs
Certificate – Public Management

Accredited by:

Higher Learning Commission
Indiana University -Purdue University Fort Wayne – Fort Wayne
Degrees Offered:

Bachelor of Science – Public Affairs- minor in Criminal Justice
Master of Public Management
Graduate Certificate – Public Management

Accredited by:

Higher Learning Commission
Indiana University-Purdue University Indianapolis – Indianapolis
Degrees Offered:

Bachelor of Science – Criminal Justice
Master of Public Affairs
Master of Science – Criminal Justice and Public Safety

Accredited by:

Higher Learning Commission
Indiana University -South Bend – South Bend
Degrees Offered:

Bachelor of Science – Criminal Justice

Accredited by:

Higher Learning Commission
Indiana University – Southeast – New Albany
Degrees Offered:

Bachelor of Science – Criminology and Criminal Justice

Accredited by:

Higher Learning Commission
Indiana Wesleyan University – Marion, online
Degrees Offered:

Associate of Science – Criminal Justice
Bachelor of Science – Criminal Justice
Master of Public Administration – Criminal Justice
Undergraduate Certificate – Criminal Justice

Accredited by:

Higher Learning Commission
Ivy Tech Community College – Bloomington, Sellersburg, South Bend, online
Degrees Offered:

Associate of Applied Science – Criminal Justice – Corrections
Associate of Science – Criminal Justice – Corrections
Technical Certificate – Criminal Justice - Corrections

Accredited by:

Higher Learning Commission
Manchester University – North Manchester, online
Degrees Offered:

Associate of Arts – Criminal Justice
Bachelor of Arts – Criminal Justice

Accredited by:

Higher Learning Commission
Oakland City University – Oakland City, online
Degrees Offered:

Bachelor of Science – Criminal Justice
Associate of Science – Criminal Justice
Master of Science – Strategic Management – Criminal Justice Administration

Accredited by:

Higher Learning Commission
Purdue University – West Lafayette
Degrees Offered:

Bachelor of Arts – Law and Society

Accredited by:

Higher Learning Commission
Saint Joseph's College – Rensselaer
Degrees Offered:

Bachelor of Science – Criminal Justice

Accredited by:

Higher Learning Commission
Saint Mary-of-the-Woods College – Saint Mary-Of-The-Woods, online
Degrees Offered:

Bachelor of Science – Criminology

Accredited by:

Higher Learning Commission
Trine University – Angola, Fort Wayne, Mishawaka
Degrees Offered:

Bachelor of Science – Criminal Justice
Master of Science – Criminal Justice

Accredited by:

Higher Learning Commission
University of Indianapolis – Indianapolis
Degrees Offered:

Bachelor of Science – Criminal Justice
Master of Arts – Applied Sociology – Criminal Justice

Accredited by:

Higher Learning Commission
University of Phoenix – Greenwood, Indianapolis, Merrillville, online
Degrees Offered:

Bachelor of Science – Criminal Justice Administration

Accredited by:

Higher Learning Commission
---
Iowa
Briar Cliff University – Sioux City, online
Degrees Offered:

Bachelor of Arts – Criminology and Criminal Justice

Accredited by:

Higher Learning Commission
Buena Vista University – Storm Lake
Degrees Offered:

Bachelor of Arts – Criminology & Criminal Justice

Accredited by:

Higher Learning Commission
Dordt College – Sioux Center
Degrees Offered:

Bachelor of Arts – Criminal Justice

Accredited by:

Higher Learning Commission
Graceland University – Lamoni
Degrees Offered:

Bachelor of Arts – Criminal Justice

Accredited by:

Higher Learning Commission
Grand View University – Des Moines
Degrees Offered:

Bachelor of Science – Criminal Justice

Accredited by:

Higher Learning Commission
Iowa Lakes Community College – Estherville
Degrees Offered:

Associate of Applied Science – Criminal Justice

Accredited by:

Higher Learning Commission
Iowa State University – Ames, online
Degrees Offered:

Bachelor of Science – Criminology and Criminal Justice

Accredited by:

Higher Learning Commission
Iowa Wesleyan University – Mount Pleasant
Degrees Offered:

Bachelor of Arts – Criminal Justice

Accredited by:

Higher Learning Commission
Kaplan University –online
Degrees Offered:

Bachelor of Science – Criminal Justice- Law Enforcement
Bachelor of Science – Criminal Justice – Crime Scene Investigation
Certificate - Corrections

Accredited by:

Higher Learning Commission
Kirkwood Community College – Cedar Rapids
Degrees Offered:

Associate of Arts – Criminal Justice
Associate of Applied Science – Criminal Justice

Accredited by:

Higher Learning Commission
Loras College – Dubuque
Degrees Offered:

Bachelor of Arts – Criminal Justice

Accredited by:

Higher Learning Commission
Mount Mercy University – Cedar Rapids
Degrees Offered:

Bachelor of Arts – Criminal Justice
Master of Arts – Criminal Justice

Accredited by:

Higher Learning Commission
Saint Ambrose University – Davenport
Degrees Offered:

Bachelor of Arts – Criminal Justice

Accredited by:

Higher Learning Commission
Simpson College – Indianola
Degrees Offered:

Bachelor of Arts – Criminal Justice- Corrections

Accredited by:

Higher Learning Commission
University of Iowa – Iowa City, online
Degrees Offered:

Bachelor of Arts – Criminology, Law and Justice
Bachelor of Science – Criminology, Law and Justice

Accredited by:

Higher Learning Commission
University of Phoenix – Cedar Rapids, Des Moines, West Des Moines, online
Degrees Offered:

Bachelor of Science – Criminal Justice Administration

Accredited by:

Higher Learning Commission
Upper Iowa University – Fayette, online
Degrees Offered:

Bachelor of Arts – Criminal Justice

Accredited by:

Higher Learning Commission
Western Iowa Tech Community College – Sioux City
Degrees Offered:

Associate of Applied Science – Police Science – Corrections
Diploma – Law Enforcement Advanced

Accredited by:

Higher Learning Commission
---
Kansas
Allen Community College – Iola
Degrees Offered:

Associate of Science – Criminal Justice Studies
Associate of Applied Science – Criminal Justice Studies
Certificate- Corrections

Accredited by:

Higher Learning Commission
Baker University – Baldwin City
Degrees Offered:

Bachelor of Science – Criminal Justice

Accredited by:

Higher Learning Commission
Barton Community College – Great Bend
Degrees Offered:

Certificate – Criminal Justice
Associate in Applied Science – Criminal Justice
Associate in Arts – Criminal Justice
Associate in Science – Criminal Justice – Law Enforcement

Accredited by:

Higher Learning Commission
Bethany College – Lindsborg
Degrees Offered:

Bachelor of Arts – Criminal Justice

Accredited by:

Higher Learning Commission
Bryan University – Topeka
Degrees Offered:

Associate of Science – Criminal Justice

Accredited by:

Accrediting Council for Independent Colleges and Schools
Cloud County Community College – Concordia
Degrees Offered:

Associate in Arts – Criminal Justice
Associate in Science – Criminal Justice

Accredited by:

Higher Learning Commission
Emporia State University – Emporia
Degrees Offered:

Bachelor of Arts – Crime & Delinquency Studies

Accredited by:

Higher Learning Commission
Fort Hays State University – Hays, online
Degrees Offered:

Bachelor of Arts – Criminal Justice
Bachelor of Science – Criminal Justice
Master of Professional Studies – Criminal Justice
Certificate – Corrections
Certificate – Law Enforcement

Accredited by:

Higher Learning Commission
Friends University – Wichita
Degrees Offered:

Bachelor of Arts – Criminal Justice

Accredited by:

Higher Learning Commission
Grantham University – online
Degrees Offered:

Associate of Arts – Criminal Justice
Bachelor of Arts – Criminal Justice

Accredited by:

Distance Education Accrediting Commission
Kansas City Kansas Community College – Kansas City
Degrees Offered:

Associate in Applied Science – Criminal Justice – Corrections
Certificate – Corrections

Accredited by:

Higher Learning Commission
Labette Community College – Parsons
Degrees Offered:

Associate in Science – Criminal Justice
Associate in Science – Corrections, Probation and Parole

Accredited by:

Higher Learning Commission
MidAmerica Nazarene University – Olathe
Degrees Offered:

Bachelor of Science – Criminal Justice

Accredited by:

Higher Learning Commission
National American University – Overland Park, Wichita, online
Degrees Offered:

Associate of Applied Science – Criminal Justice
Bachelor of Science – Criminal Justice

Accredited by:

Higher Learning Commission
Newman University – Wichita
Degrees Offered:

Bachelor of Science – Criminal Justice

Accredited by:

Higher Learning Commission
Pittsburg State University – Pittsburg
Degrees Offered:

Bachelor of Science – Justice Studies – Criminal Justice
Bachelor of Science – Sociology - Criminology

Accredited by:

Higher Learning Commission
Rasmussen College – Overland Park, online
Degrees Offered:

Associate of Science – Criminal Justice
Bachelor of Science – Criminal Justice Leadership and Management
Academic Certificate – Law Enforcement
Skills Certificate – Law Enforcement

Accredited by:

Higher Learning Commission
Seward County Community College – Liberal
Degrees Offered:

Associate in Science – Criminal Justice – Community Corrections

Accredited by:

Higher Learning Commission
University of Phoenix – Lenexa, Topeka, Wichita and online
Degrees Offered:

Bachelor of Science – Criminal Justice Administration

Accredited by:

Higher Learning Commission
Washburn University – Topeka
Degrees Offered:

Associate of Arts – Criminal Justice
Bachelor of Science – Criminal Justice
Master of Criminal Justice

Accredited by:

Higher Learning Commission
Wichita State University – Wichita, online
Degrees Offered:

Bachelor of Science – Criminal Justice
Master of Arts – Criminal Justice

Accredited by:

Higher Learning Commission
---
Kentucky
Ashland Community & Technical College – Ashland
Degrees Offered:

Associate in Applied Science – Criminal Justice – Corrections
Certificate – Criminal Justice
Certificate - Corrections

Accredited by:

Southern Association of Colleges and Schools Commission on Colleges
Bellarmine University – Louisville
Degrees Offered:

Bachelor of Arts – Criminal Justice Studies

Accredited by:

Southern Association of Colleges and Schools Commission on Colleges
Beckfield College – Florence
Degrees Offered:

Associate of Applied Science -Criminal Justice
Bachelor of Applied Science – Criminal Justice

Accredited by:

Accrediting Council for Independent Colleges and Schools
Brown Mackie College – Louisville
Degrees Offered:

Associate of Science – Criminal Justice
Bachelor of Science – Criminal Justice

Accredited by:

Accrediting Council for Independent Colleges and Schools
Campbellsville University – Campbellsville, online
Degrees Offered:

Associate of Science – Criminal Justice
Bachelor of Science – Criminal Justice Administration

Accredited by:

Southern Association of Colleges and Schools Commission on Colleges
Eastern Kentucky University – Richmond and online
Degrees Offered:

Bachelor of Science – Correctional and Juvenile Justice Studies
Certificate – Correctional Intervention Strategies
Master of Science – Justice, Policy & Leadership

Accredited by:

Southern Association of Colleges and Schools Commission on Colleges
Elizabethtown Community & Technical College – Elizabethtown
Degrees Offered:

Associate in Applied Science – Criminal Justice – Corrections
Certificate – Corrections
Certificate – Criminal Justice

Accredited by:

Southern Association of Colleges and Schools Commission on Colleges
Hopkinsville Community College – Hopkinsville
Degrees Offered:

Associate in Applied Science – Criminal Justice – Corrections
Certificate – Corrections
Certificate – Criminal Justice

Accredited by:

Southern Association of Colleges and Schools Commission on Colleges
Jefferson Community & Technical College – Louisville
Degrees Offered:

Associate in Applied Science – Criminal Justice – Corrections
Certificate – Corrections
Certificate – Criminal Justice

Accredited by:

Southern Association of Colleges and Schools Commission on Colleges
Kentucky State University – Frankfort
Degrees Offered:

Bachelor of Arts – Criminal Justice

Accredited by:

Southern Association of Colleges and Schools Commission on Colleges
Kentucky Wesleyan College – Owensboro
Degrees Offered:

Bachelor of Science – Criminal Justice & Criminology
Bachelor of Arts – Legal Studies
Bachelor of Science – Legal Studies
Bachelor of Science - Zoology

Accredited by:

Southern Association of Colleges and Schools Commission on Colleges
Lindsey Wilson College – Columbia, online
Degrees Offered:

Associate of Arts – Criminal Justice- Law Enforcement

Accredited by:

Southern Association of Colleges and Schools Commission on Colleges
Morehead State University – Morehead
Degrees Offered:

Bachelor of Arts – Criminology and Criminal Justice

Accredited by:

Southern Association of Colleges and Schools Commission on Colleges
Murray State University – Murray
Degrees Offered:

Bachelor of Arts – Criminal Justice
Bachelor of Science – Criminal Justice
Master of Science – Human Development and Leadership – Criminal Justice

Accredited by:

Southern Association of Colleges and Schools Commission on Colleges
Northern Kentucky University – Highland Heights, online
Degrees Offered:

Bachelor of Arts – Criminal Justice

Accredited by:

Southern Association of Colleges and Schools Commission on Colleges
Somerset Community College – Somerset, online
Degrees Offered:

Associate of Applied Science – Criminal Justice
Certificate – Criminal Justice

Accredited by:

Southern Association of Colleges and Schools Commission on Colleges
Thomas More College – Crestview Hills
Degrees Offered:

Associate of Arts – Criminal Justice
Bachelor of Arts – Criminal Justice

Accredited by:

Southern Association of Colleges and Schools Commission on Colleges
Union College – Barbourville
Degrees Offered:

Bachelor of Arts – Criminal Justice

Accredited by:

Southern Association of Colleges and Schools Commission on Colleges
University of Louisville – Louisville, online
Degrees Offered:

Bachelor of Science – Criminal Justice

Accredited by:

Southern Association of Colleges and Schools Commission on Colleges
University of Phoenix – Florence, Louisville, online
Degrees Offered:

Bachelor of Science – Criminal Justice Administration

Accredited by:

Higher Learning Commission
Western Kentucky University – Bowling Green
Degrees Offered:

Bachelor of Arts – Criminology
Master of Arts - Criminology

Accredited by:

Southern Association of Colleges and Schools Commission on Colleges
---
Louisiana
Bossier Parish Community College – Bossier City, online
Degrees Offered:

Associate in Applied Science – Criminal Justice - Corrections

Accredited by:

Southern Association of Colleges and Schools Commission on Colleges
Grambling State University – Grambling
Degrees Offered:

Bachelor of Science – Criminal Justice
Master of Science – Criminal Justice

Accredited by:

Southern Association of Colleges and Schools Commission on Colleges
Louisiana College – Pineville
Degrees Offered:

Bachelor of Science – Criminal Justice

Accredited by:

Southern Association of Colleges and Schools Commission on Colleges
Louisiana State University at Alexandria – Alexandria
Degrees Offered:

Bachelor of Science – Criminal Justice

Accredited by:

Southern Association of Colleges and Schools Commission on Colleges
Louisiana State University – Eunice – Eunice, online
Degrees Offered:

Associate of Arts – Criminal Justice
Associate of Science – Criminal Justice

Accredited by:

Southern Association of Colleges and Schools Commission on Colleges
Louisiana State University – Shreveport – Shreveport
Degrees Offered:

Bachelor of Criminal Justice

Accredited by:

Southern Association of Colleges and Schools Commission on Colleges
McCann School of Business & Technology – Monroe, online
Degrees Offered:

Associate in Specialized Business – Criminal Justice

Accredited by:

Accrediting Council for Independent Colleges and Schools
McNeese State University – Lake Charles, online
Degrees Offered:

Associate of General Studies – Criminal Justice
Bachelor of Science- Criminal Justice
Master of Science – Criminal Justice

Accredited by:

Southern Association of Colleges and Schools Commission on Colleges
Northwestern State University of Louisiana -Natchitoches, online
Degrees Offered:

Bachelor of Arts – Criminal Justice
Bachelor of Science – Unified Public Safety Administration

Accredited by:

Southern Association of Colleges and Schools Commission on Colleges
Remington College - Shreveport, Lafayette and online
Degrees Offered:

Associate of Science – Criminal Justice
Bachelor of Science – Criminal Justice

Accredited by:

Accrediting Commission of Career Schools and Colleges
Southeastern Louisiana University – Hammond
Degrees Offered:

Bachelor of Arts –Criminal Justice

Accredited by:

Southern Association of Colleges and Schools Commission on Colleges
Southern University and A&M College – Baton Rouge, online
Degrees Offered:

Bachelor in Criminal Justice
Master of Criminal Justice
Executive Master of Science – Criminal Justice

Accredited by:

Southern Association of Colleges and Schools Commission on Colleges
Southwest University – online
Degrees Offered:

Associate of Science – Criminal Justice
Bachelor of Science – Criminal Justice
Master of Science – Criminal Justice

Accredited by:

Distance Education Accrediting Commission
University of Louisiana at Lafayette – Lafayette
Degrees Offered:

Bachelor of Science – Criminal Justice
Master of Science – Criminal Justice

Accredited by:

Southern Association of Colleges and Schools Commission on Colleges
University of Louisiana at Monroe – Monroe
Degrees Offered:

Bachelor of Arts – Criminal Justice
Master of Arts – Criminal Justice

Accredited by:

Southern Association of Colleges and Schools Commission on Colleges
University of Phoenix – Baton Rouge, Bossier City, Lafayette, Metairie and online
Degrees Offered:

Bachelor of Science – Criminal Justice Administration

Accredited by:

Higher Learning Commission
---
Maine
Beal College – Bangor
Degrees Offered:

Associate of Science – Criminal Justice –Law Enforcement

Accredited by:

Accrediting Council for Independent Colleges and Schools
Husson University – Bangor
Degrees Offered:

Associate of Science – Criminal Justice
Bachelor of Science – Criminal Justice
Bachelor of Science – Criminal Justice/Bachelor of Science – Psychology (dual degree)
Bachelor of Science- Criminal Justice/Master of Science – Criminal Justice Administration
Master of Science – Criminal Justice Administration

Accredited by:

New England Association of Schools & Colleges
Kaplan University – South Portland, online
Degrees Offered:

Bachelor of Science – Criminal Justice- Law Enforcement
Bachelor of Science – Criminal Justice – Crime Scene Investigation
Certificate – Corrections

Accredited by:

Higher Learning Commission
Saint Joseph's College of Maine – Standish, online
Degrees Offered:

Bachelor of Arts – Criminal Justice
Bachelor of Science in Interdisciplinary Studies – Criminal Justice

Accredited by:

New England Association of Schools and Colleges
Southern Maine Community College – South Portland
Degrees Offered:

Associate of Applied Science – Criminal Justice

Accredited by:

New England Association of Schools and Colleges
Thomas College – Waterville
Degrees Offered:

Bachelor of Science – Criminal Justice
Bachelor of Science – Criminal Justice Administration

Accredited by:

New England Association of Schools and Colleges
University of Maine at Augusta – Augusta, online
Degrees Offered:

Bachelor of Science – Justice Studies
Associate of Science – Justice Studies

Accredited by:

New England Association of Schools and Colleges
University of Maine at Presque Isle – Presque Isle
Degrees Offered:

Associate of Arts – Criminal Justice
Bachelor of Arts – Criminal Justice

Accredited by:

New England Association of Schools and Colleges
---
Maryland
Baltimore City Community College – Baltimore
Degrees Offered:

Associate of Applied Science – Law Enforcement and Correctional Administration
Certificate – Law Enforcement & Corrections

Accredited by:

Middle States Commission on Higher Education
Cecil College – North East
Degrees Offered:

Associate of Applied Science – Criminal Justice

Accredited by:

Middle States Commission on Higher Education
Chesapeake College – Wye Mills
Degrees Offered:

Associate of Arts -Criminal Justice

Accredited by:

Middle States Commission on Higher Education
Coppin State University – Baltimore
Degrees Offered:

Bachelor of Science – Criminal Justice
Master of Science – Criminal Justice

Accredited by:

Middle States Commission on Higher Education
Frederick Community College – Frederick
Degrees Offered:

Associate of Arts – Criminal Justice
Associate of Science – Criminal Justice

Accredited by:

Middle States Commission on Higher Education
Frostburg State University – Frostburg
Degrees Offered:

Bachelor of Science – Law and Society
Bachelor of Technical and Professional Studies – Criminal Justice

Accredited by:

Middle States Commission on Higher Education
Hagerstown Community College – Hagerstown
Degrees Offered:

Associate in Arts – Administration of Justice
Associate in Applied Science – Administration of Justice
Associate in Applied Science – Administration of Justice – Police Academy Option
Certificate – Administration of Justice – Police Academy

Accredited by:

Middle States Commission on Higher Education
Kaplan University – Hagerstown, online
Degrees Offered:

Bachelor of Science – Criminal Justice- Law Enforcement
Bachelor of Science – Criminal Justice – Crime Scene Investigation
Certificate – Corrections

Accredited by:

Higher Learning Commission
Mount St. Mary's University – Emmitsburg
Degrees Offered:

Bachelor of Arts – Criminal Justice

Accredited by:

Middle States Commission on Higher Education
Prince George's Community College – Largo
Degrees Offered:

Associate of Applied Science – Criminal Justice
Associate of Applied Science – Criminal Justice – Correctional Services
Associate of Arts – Criminal Justice
Certificate – Criminal Justice Technology

Accredited by:

Middle States Commission on Higher Education
Stevenson University – Stevenson
Degrees Offered:

Bachelor of Science – Criminal Justice

Accredited by:

Middle States Commission on Higher Education
University of Baltimore – Baltimore
Degrees Offered:

Bachelor of Science – Criminal Justice

Accredited by:

Middle States Commission on Higher Education
University of Maryland Eastern Shore – Princess Anne
Degrees Offered:

Bachelor of Science – Criminal Justice
Master of Arts – Criminal Justice
Master of Science – Criminal Justice

Accredited by:

Middle States Commission on Higher Education
University of Maryland University College – Adelphi, online
Degrees Offered:

Bachelor of Science – Criminal Justice
Master of Science in Management – Criminal Justice Management

Accredited by:

Middle States Commission on Higher Education
University of Phoenix – Columbia, Greenbelt, Rockville, Timonium, online
Degrees Offered:

Bachelor of Science – Criminal Justice Administration

Accredited by:

Higher Learning Commission
---
Massachusetts
American International College – Springfield
Degrees Offered:

Bachelor of Science – Criminal Justice

Accredited by:

New England Association of Schools & Colleges
Anna Maria College – Paxton, online
Degrees Offered:

Bachelor of Science – Criminal Justice
Bachelor of Arts – Law Politics and Society
Master of Public Administration

Accredited by:

New England Association of Schools & Colleges
Assumption College – Worcester
Degrees Offered:

Bachelor of Science – Criminology

Accredited by:

New England Association of Schools & Colleges
Bay Path University – Longmeadow, Sturbridge, online
Degrees Offered:

Bachelor of Science – Criminal Justice

Accredited by:

New England Association of Schools & Colleges
Bay State College – Boston, online
Degrees Offered:

Bachelor of Science – Criminal Justice
Associate of Science – Criminal Justice

Accredited by:

New England Association of Schools & Colleges
Becker College – Worcester
Degrees Offered:

Bachelor of Science – Criminal Justice

Accredited by:

New England Association of Schools & Colleges
Boston University – Boston
Degrees Offered:

Bachelor of Science – Criminal Justice
Undergraduate Certificate – Criminal Justice
Master of Criminal Justice

Accredited by:

New England Association of Schools and Colleges
Bridgewater State University -Bridgewater
Degrees Offered:

Bachelor of Science – Criminal Justice
Master of Science – Criminal Justice

Accredited by:

New England Association of Schools and Colleges
Clark University – Worcester
Degrees Offered:

Bachelor of Science – Criminal Justice
Master of Public Administration- Criminal Justice
Certificate of Advanced Graduate Study – Criminal Justice

Accredited by:

New England Association of Schools and Colleges
Curry College – Milton
Degrees Offered:

Bachelor of Arts – Criminal Justice
Master of Arts – Criminal Justice

Accredited by:

New England Association of Schools and Colleges
Eastern Nazarene College – Quincy
Degrees Offered:

Bachelor of Arts – Crime, Law and Justice- Law Enforcement Track
Bachelor of Arts – Crime, Law and Justice and Psychology – Social Relations

Accredited by:

New England Association of Schools and Colleges
Elms College – Chicopee
Degrees Offered:

Bachelor of Science – Criminal Justice

Accredited by:

New England Association of Schools and Colleges
Endicott College – Beverly
Degrees Offered:

Bachelor of Science – Criminal Justice

Accredited by:

New England Association of Schools and Colleges
Fitchburg State University – Fitchburg
Degrees Offered:

Bachelor of Science – Criminal Justice

Accredited by:

New England Association of Schools and Colleges
Mount Ida College – Newton
Degrees Offered:

Bachelor of Science – Criminal Justice

Accredited by:

New England Association of Schools and Colleges
Mount Wachusett Community College – Gardner
Degrees Offered:

Associate of Science – Criminal Justice - Corrections

Accredited by:

New England Association of Schools and Colleges
Newbury College – Brookline
Degrees Offered:

Bachelor of Science – Criminal Justice

Accredited by:

New England Association of Schools and Colleges
Nichols College – Dudley
Degrees Offered:

Bachelor of Science in Business Administration – Criminal Justice Management
Bachelor of Arts – Criminal Justice

Accredited by:

New England Association of Schools and Colleges
Northeastern University – Boston
Degrees Offered:

Bachelor of Science – Criminal Justice
Master of Science – Criminology and Criminal Justice

Accredited by:

New England Association of Schools and Colleges
Salem State University – Salem
Degrees Offered:

Bachelor of Science – Criminal Justice
Master of Science – Criminal Justice

Accredited by:

New England Association of Schools and Colleges
Springfield College – Springfield
Degrees Offered:

Bachelor of Science – Criminal Justice

Accredited by:

New England Association of Schools and Colleges
University of Massachusetts Boston – Boston
Degrees Offered:

Bachelor of Arts – Criminology and Criminal Justice

Accredited by:

New England Association of Schools and Colleges
University of Massachusetts Lowell – Lowell
Degrees Offered:

Bachelor of Arts – Criminology & Justice Studies
Bachelor of Science – Criminal Justice – Corrections
Bachelor of Science to Master of Arts – Criminal Justice & Criminology (5-year program)
Master of Arts – Criminal Justice
Master of Arts – Security Studies
Doctor of Philosophy – Criminology & Criminal Justice
Graduate Certificate – Criminal Justice – Security Studies

Accredited by:

New England Association of Schools and Colleges
University of Phoenix – Braintree, Westborough, online
Degrees Offered:

Bachelor of Science – Criminal Justice Administration

Accredited by:

Higher Learning Commission
Western New England University – Springfield
Degrees Offered:

Bachelor of Science – Criminal Justice

Accredited by:

New England Association of Schools and Colleges
Westfield State University – Westfield
Degrees Offered:

Bachelor of Science – Criminal Justice
Master of Science – Criminal Justice
Master of Public Administration – Criminal Justice Administration

Accredited by:

New England Association of Schools and Colleges
Worcester State University – Worcester
Degrees Offered:

Bachelor of Science – Criminal Justice

Accredited by:

New England Association of Schools and Colleges
---
Michigan
Adrian College – Adrian
Degrees Offered:

Bachelor of Arts – Criminal Justice
Master of Arts – Criminal Justice

Accredited by:

Higher Learning Commission
Alpena Community College – Alpena
Degrees Offered:

Associate in Arts – Criminal Justice
Associate in Applied Science – Criminal Justice – Corrections
Certificate – Corrections Officer

Accredited by:

Higher Learning Commission
Baker College – Auburn Hills, Flint, Allen Park, Cadillac, Cass City, Clinton Township, Coldwater, Fremont, Jackson, Port Huron, Owosso, Reading, Muskegon and online
Degrees Offered:

Certificate – Correctional Studies
Associate of Applied Science – Criminal Justice
Associate of Applied Science – Law Enforcement Academy
Bachelor of Science – Law Enforcement Academy
Bachelor of Science – Criminal Justice

Accredited by:

Higher Learning Commission
Bay College – Escanaba
Degrees Offered:

Associate in Arts – Criminal Justice
Associate in Applied Science – Corrections
Certificate – Corrections Officer

Accredited by:

Higher Learning Commission
Bay Mills Community College – Brimley
Degrees Offered:

Associate in Arts – Criminal Justice – Corrections
Certificate of Completion - Corrections

Accredited by:

Higher Learning Commission
Concordia University Ann Arbor – Ann Arbor
Degrees Offered:

Associate of Science – Criminal Justice & Public Policy
Bachelor of Science – Criminal Justice Management

Accredited by:

Higher Learning Commission
Delta College – University Center
Degrees Offered:

Associate in Applied Arts – Corrections
Certificate of Achievement – Corrections
Certificate of Achievement – Corrections Academy
Certificate of Achievement – Corrections with Jail Officer Academy

Accredited by:

Higher Learning Commission
Eastern Michigan University – Ypsilanti
Degrees Offered:

Bachelor of Arts – Criminology & Criminal Justice
Bachelor of Science – Criminology & Criminal Justice
Bachelor of Science – Public Safety Administration
Master of Arts – Criminology & Criminal Justice

Accredited by:

Higher Learning Commission
Ferris State University – Big Rapids
Degrees Offered:

Bachelor of Science – Criminal Justice
Master of Science – Criminal Justice Administration

Accredited by:

Higher Learning Commission
Finlandia University – Hancock
Degrees Offered:

Bachelor of Science – Criminal Justice

Accredited by:

Higher Learning Commission
Gogebic Community College – Ironwood
Degrees Offered:

Associate of Science – Criminal Justice – Corrections
Certificate – Corrections Officer

Accredited by:

Higher Learning Commission
Grand Rapids Community College – Grand Rapids
Degrees Offered:

Associate in Applied Arts and Science – Corrections
Associate in Arts – Corrections
Certificate - Corrections

Accredited by:

Higher Learning Commission
Grand Valley State University – Allendale
Degrees Offered:

Bachelor of Arts – Criminal Justice
Bachelor of Science – Criminal Justice
Master of Science – Criminal Justice
Certificate – Grand Valley Military Police Basic Training

Accredited by:

Higher Learning Commission
Henry Ford College – Dearborn
Degrees Offered:

Associate in Arts – Criminal Justice – Corrections/Probation and Parole

Accredited by:

Higher Learning Commission
Jackson College- Jackson
Degrees Offered:

Associate in Applied Science – Corrections
Certificate - Corrections

Accredited by:

Higher Learning Commission
Kalamazoo Valley Community College – Kalamazoo
Degrees Offered:

Associate in Applied Science – Law Enforcement/Criminal Justice
Certificate – Corrections Officer Academy

Accredited by:

Higher Learning Commission
Kellogg Community College – Battle Creek
Degrees Offered:

Associate in Applied Science – Corrections
Certificate - Corrections

Accredited by:

Higher Learning Commission
Kirtland Community College – Roscommon, online
Degrees Offered:

Associate in Applied Science – Criminal Justice Pre-Service

Accredited by:

Higher Learning Commission
Lake Michigan College – Benton Harbor
Degrees Offered:

Associate in Applied Science – Corrections, Probation and Parole

Accredited by:

Higher Learning Commission
Lake Superior State University – Sault Ste Marie, online
Degrees Offered:

Bachelor of Science – Criminal Justice- Corrections
Bachelor of Science – Criminal Justice – Law Enforcement Certification
Bachelor of Science – Criminal Justice – Public Safety
Associate of Science – Criminal Justice

Accredited by:

Higher Learning Commission
Lansing Community College – Lansing
Degrees Offered:

Associate in Arts – Criminal Justice

Accredited by:

Higher Learning Commission
Madonna University – Livonia
Degrees Offered:

Bachelor of Science – Criminal Justice

Accredited by:

Higher Learning Commission
Marygrove College – Detroit
Degrees Offered:

Bachelor of Arts – Criminal Justice
Master of Arts – Criminal Justice

Accredited by:

Higher Learning Commission
Michigan State University – East Lansing and online
Degrees Offered:

Bachelor of Arts – Criminal Justice
Master of Science – Criminal Justice
Master in Criminal Justice
Master in Law Enforcement Intelligence Analysis
Doctor of Philosophy – Criminal Justice

Accredited by:

Higher Learning Commission
Mid-Michigan Community College -Harrison
Degrees Offered:

Associate in Arts – Criminal Justice – Law Enforcement
Associate in Applied Science – Criminal Justice - Corrections

Accredited by:

Higher Learning Commission
Monroe County Community College – Monroe
Degrees Offered:

Associate of Applied Science – Criminal Justice

Accredited by:

Higher Learning Commission
Montcalm Community College – Sidney
Degrees Offered:

Associate of Applied Science – Criminal Justice
Certificate – Criminal Justice – Corrections

Accredited by:

Higher Learning Commission
Mott Community College -Flint
Degrees Offered

Associates of Applied Science -Corrections
Certificate of Achievement -Corrections
Associates of Applied Science -Criminal Justice
Certificate of Achievement -Criminal Justice

Accredited by:

Higher Learning Commission
Northern Michigan University – Marquette
Degrees Offered:

Associate of Science – Criminal Justice
Bachelor of Science – Criminal Justice

Accredited by:

Higher Learning Commission
Olivet College – Olivet
Degrees Offered:

Bachelor of Science – Criminal Justice- Corrections Track

Accredited by:

Higher Learning Commission
Saginaw Valley State University – University Center
Degrees Offered:

Bachelor of Arts – Criminal Justice

Accredited by:

Higher Learning Commission
Spring Arbor University – Spring Arbor, online
Degrees Offered:

Bachelor of Science – Criminal Justice

Accredited by:

Higher Learning Commission
St. Clair County Community College – Port Huron
Degrees Offered:

Associate in Applied Arts & Science – Criminal Justice - Corrections

Accredited by:

Higher Learning Commission
University of Detroit Mercy – Detroit
Degrees Offered:

Bachelor of Science – Criminal Justice
Master of Science – Criminal Justice

Accredited by:

Higher Learning Commission
University of Michigan Dearborn – Dearborn
Degrees Offered:

Bachelor of Arts – Criminology & Criminal Justice Studies
Master of Science – Criminology & Criminal Justice

Accredited by:

Higher Learning Commission
University of Michigan Flint – Flint
Degrees Offered:

Bachelor of Arts – Criminal Justice

Accredited by:

Higher Learning Commission
University of Phoenix – Ann Arbor, Clinton Township, Detroit, East Lansing, Grand Rapids, Livonia, Portage, Southfield, Troy, online
Degrees Offered:

Bachelor of Science – Criminal Justice Administration

Accredited by:

Higher Learning Commission
Wayne County Community College District – Detroit
Degrees Offered:

Associate of Applied Science – Criminal Justice – Corrections

Accredited by:

Higher Learning Commission
Wayne State University – Detroit, online
Degrees Offered:

Bachelor of Science – Criminal Justice
Master of Science – Criminal Justice

Accredited by:

Higher Learning Commission
Western Michigan University – Kalamazoo
Degrees Offered:

Bachelor of Arts – Criminal Justice

Accredited by:

Higher Learning Commission
West Shore Community College – Scottville
Degrees Offered:

Certificate – Corrections Academy
Certificate – Corrections
Associate of Applied Arts & Sciences - Corrections

Accredited by:

Higher Learning Commission
---
Minnesota
Alexandria Technical and Community College – Alexandria
Degrees Offered:

Associate of Applied Science – Law Enforcement
Associate of Science – Law Enforcement

Accredited by:

Higher Learning Commission
Argosy University – Eagan, Twin Cities, online
Degrees Offered:

Bachelor of Science – Criminal Justice
Bachelor of Arts – Psychology – Criminal Justice

Accredited by:

WASC Senior College & University Commission
Bemidji State University – Bemidji and online
Degrees Offered:

Bachelor of Science – Criminal Justice- Corrections

Accredited by:

Higher Learning Commission
Capella University – online
Degrees Offered:

Bachelor of Science –Criminal Justice
Master of Science – Criminal Justice
Doctor of Philosophy – Criminal Justice

Accredited by:

Higher Learning Commission
Central Lakes College – Brainerd
Degrees Offered:

Associate of Applied Science – Criminal Justice
Associate of Science – Criminalistics
Advanced Certificate – Criminal Justice

Accredited by:

Higher Learning Commission
Concordia University St. Paul – St. Paul, online
Degrees Offered:

Bachelor of Arts – Criminal Justice
Master of Arts – Criminal Justice Leadership

Accredited by:

Higher Learning Commission
Fond du Lac Tribal & Community College – Fond du Lac
Degrees Offered:

Associate of Science - Corrections

Accredited by:

Higher Learning Commission
Hamline University – St. Paul
Degrees Offered:

Bachelor of Science -Criminology and Criminal Justice

Accredited by:

Higher Learning Commission
Metropolitan State University – Saint Paul
Degrees Offered:

Bachelor of Arts – Criminal Justice
Master of Science – Criminal Justice
Certificate – Correctional Officer

Accredited by:

Higher Learning Commission
Minnesota State University -Mankato – Mankato
Degrees Offered:

Bachelor of Arts – Law Enforcement
Bachelor of Science – Corrections
Bachelor of Science – Law Enforcement
Master of Science in Sociology - Corrections

Accredited by:

Higher Learning Commission
Minnesota State University – Moorhead – Moorhead
Degrees Offered:

Bachelor of Arts – Criminal Justice

Accredited by:

Higher Learning Commission
Minnesota West Community and Technical College – Granite Falls
Degree Programs:

Associate of Arts – Law Enforcement
Associate of Science – Law Enforcement
Associate of Applied Science – Law Enforcement

Accredited by:

Higher Learning Commission
National American University – Bloomington, Brooklyn Center, Burnsville, Roseville, online
Degrees Offered:

Associate of Applied Science – Criminal Justice
Bachelor of Science – Criminal Justice

Accredited by:

Higher Learning Commission
North Central University – Minneapolis
Degrees Offered:

Bachelor of Applied Studies – Criminal Justice
Bachelor of Applied Studies – Law Enforcement

Accredited by:

Higher Learning Commission
Rasmussen College – Bloomington, Brooklyn Park, Maple Grove, Eagan, Lake Elmo, Mankato, St. Cloud, online
Degrees Offered:

Associate of Science – Criminal Justice
Bachelor of Science – Criminal Justice Leadership and Management
Academic Certificate – Law Enforcement
Skills Certificate – Law Enforcement

Accredited by:

Higher Learning Commission
Ridgewater College – Willmar, online
Degrees Offered:

Associate in Arts – Corrections
Associate in Applied Science – Law Enforcement
Associate in Arts – Law Enforcement

Accredited by:

Higher Learning Commission
Riverland Community College – Austin
Degrees Offered:

Associate in Science – Criminal Justice – Corrections
Diploma – Criminal Justice - Corrections

Accredited by:

Higher Learning Commission
Saint Mary's University of Minnesota – Winona
Degrees Offered:

Bachelor of Science -Criminal Justice and Law Enforcement
Bachelor of Science – Criminal Justice and Corrections

Accredited by:

Higher Learning Commission
Southwest Minnesota State University – Marshall
Degrees Offered:

Bachelor of Science – Justice Administration

Accredited by:

Higher Learning Commission
St. Cloud State University – St. Cloud
Degrees Offered:

Bachelor of Science – Criminal Justice
Master of Science – Criminal Justice Studies
Master of Science – Public Safety Executive Leadership

Accredited by:

Higher Learning Commission
University of Minnesota Crookston – Crookston
Degree Programs:

Bachelor of Science – Criminal Justice

Accredited by:

Higher Learning Commission
University of Phoenix – Minneapolis, Saint Louis Park, Woodbury, online
Degrees Offered:

Bachelor of Science – Criminal Justice Administration

Accredited by:

Higher Learning Commission
University of St. Thomas – Minnesota – St. Paul
Degrees Offered:

Bachelor of Science – Criminal Justice
Bachelor of Science – Justice & Peace Studies

Accredited by:

Higher Learning Commission
Walden University – online
Degrees Offered:

Bachelor of Science – Criminal Justice
Bachelor of Science – Psychology – Criminal Justice
Master of Science – Criminal Justice
Doctor of Social Work – Criminal Justice

Accredited by:

Higher Learning Commission
---
Mississippi
Alcorn State University – Lorman, Natchez, Vicksburg
Degrees Offered:

Bachelor of Science – Criminal Justice

Accredited by:

Southern Association of Colleges and Schools Commission on Colleges
Coahoma Community College – Clarksdale
Degrees Offered:

Associate of Science – Criminal Justice

Accredited by:

Southern Association of Colleges and Schools Commission on Colleges
Delta State University -Cleveland
Degrees Offered:

Bachelor of Science – Social Justice & Criminology
Master of Science – Social Justice & Criminology

Accredited by:

Southern Association of Colleges and Schools Commission on Colleges
Itawamba Community College – Fulton
Degrees Offered:

Associate in Arts – Criminal Justice

Accredited by:

Southern Association of Colleges and Schools Commission on Colleges
Jones County Junior College – Ellisville
Degrees Offered:

Associate of Science – Criminal Justice

Accredited by:

Southern Association of Colleges and Schools Commission on Colleges
Mississippi College – Clinton
Degrees Offered:

Bachelor of Science – Administration of Justice

Accredited by:

Southern Association of Colleges and Schools Commission on Colleges
Mississippi State University – Meridian
Degrees Offered:

Bachelor of Arts – Criminology
Certificate – Criminal Justice and Corrections

Accredited by:

Southern Association of Colleges and Schools Commission on Colleges
University of Mississippi – University
Degrees Offered:

Bachelor of Science – Criminal Justice
Master of Criminal Justice

Accredited by:

Southern Association of Colleges and Schools Commission on Colleges
University of Southern Mississippi - Hattiesburg
Degrees Offered:

Bachelor of Arts – Criminal Justice
Bachelor of Arts – Criminal Justice – Juvenile Justice
Master of Arts – Criminal Justice
Master of Science -Criminal Justice
Doctor of Philosophy – Criminal Justice

Accredited by:

Southern Association of Colleges and Schools Commission on Colleges
---
Missouri
Avila University – Kansas City
Degrees Offered:

Bachelor of Arts – Criminology & Justice Studies

Accredited by:

Higher Learning Commission
Bryan University – Springfield, Columbia
Degrees Offered:

Associate of Science – Criminal Justice

Accredited by:

Accrediting Council for Independent Colleges and Schools
Central Methodist University – Fayette, Clinton, Columbia, Lake of the Ozarks, Neosho, Park Hills, Sedalia, Union, online
Degrees Offered:

Bachelor of Science – Criminal Justice
Bachelor of Arts -Criminal Justice

Accredited by:

Higher Learning Commission
College of the Ozarks – Point Lookout
Degrees Offered:

Associate in Science – Criminal Justice- Corrections
Associate in Science – Criminal Justice – Law Enforcement

Accredited by:

Higher Learning Commission
Colorado Technical University – North Kansas City, online
Degrees Offered:

Bachelor of Science – Criminal Justice
Master of Science – Criminal Justice
Doctor of Philosophy – Criminal Justice Management

Accredited by:

Higher Learning Commission
Columbia College – Columbia
Degrees Offered:

Associate of Science – Criminal Justice Administration
Bachelor of Science – Criminal Justice Administration
Master of Science – Criminal Justice

Accredited by:

Higher Learning Commission
Culver-Stockton College – Canton, online
Degrees Offered:

Bachelor of Applied Arts and Sciences – Criminal Justice Administration
Bachelor of Science – Criminal Justice

Accredited by:

Higher Learning Commission
Drury University – Springfield, online
Degrees Offered:

Associate of Science – Criminal Justice
Bachelor of Science – Criminal Justice
Master of Criminal Justice

Accredited by:

Higher Learning Commission
Evangel University – Springfield
Degrees Offered:

Bachelor of Arts – Criminal Justice
Bachelor of Science – Criminal Justice

Accredited by:

Higher Learning Commission
Hannibal LaGrange University – Hannibal
Degrees Offered:

Bachelor of Science – Criminal Justice
Associate of Applied Science – Criminal Justice

Accredited by:

Higher Learning Commission
Harris-Stowe State University – Saint Louis
Degrees Offered:

Bachelor of Science – Criminal Justice – Law Enforcement
Bachelor of Science – Criminal Justice – Juvenile Justice

Accredited by:

Higher Learning Commission
Lincoln University of Missouri– Jefferson City
Degrees Offered:

Associate of Arts – Criminal Justice
Bachelor of Science – Criminal Justice
Bachelor of Arts – Criminal Justice

Accredited by:

Higher Learning Commission
Lindenwood University – Saint Charles, online
Degrees Offered:

Bachelor of Science – Criminal Justice – Law Enforcement
Bachelor of Science – Criminal Justice – Corrections/Probation and Parole
Bachelor of Science – Criminal Justice Administration
Master of Science – Criminal Justice Administration

Accredited by:

Higher Learning Commission
Maryville University of St. Louis – St. Louis
Degrees Offered:

Bachelor of Science – Criminal Justice/Criminology

Accredited by:

Higher Learning Commission
Metropolitan Community College – Independence, Kansas City, Lees Summit
Degrees Offered:

Associate in Applied Science – Criminal Justice - Adult Corrections
Associate in Applied Science – Criminal Justice
Associate in Applied Science – Criminal Justice- Juvenile Services
Associate in Applied Science – Criminal Justice- Police Science
Certificate – Police Science

Accredited by:

Higher Learning Commission
Missouri Baptist University – Saint Louis
Degrees Offered:

Bachelor of Arts – Criminal Justice
Bachelor of Science – Criminal Justice
Master of Science – Criminal Justice

Accredited by:

Higher Learning Commission
Missouri Southern State University – Joplin, online
Degrees Offered:

Associate of Science – Law Enforcement
Bachelor of Science – Criminal Justice Administration

Accredited by:

Higher Learning Commission
Missouri State University - – Springfield, West Plains
Degrees Offered:

Bachelor of Arts – Criminology
Bachelor of Science – Criminology
Master of Science – Criminology
Master of Science – Criminology & Criminal Justice
Graduate Certificate – Community Corrections

Accredited by:

Higher Learning Commission
Missouri Valley College – Marshall
Degrees Offered:

Bachelor of Science – Criminal Justice

Accredited by:

Higher Learning Commission
Missouri Western State University – Saint Joseph
Degrees Offered:

Bachelor of Science – Criminal Justice - Corrections

Accredited by:

Higher Learning Commission
National American University – Independence, Kansas City
Degrees Offered:

Associate of Applied Science – Criminal Justice
Bachelor of Science – Criminal Justice

Accredited by:

Higher Learning Commission
Ozarks Technical Community College – Springfield
Degrees Offered:

Associate of Arts – Criminal Justice

Accredited by:

Higher Learning Commission
Park University – Parkville
Degrees Offered:

Associate of Science – Criminal Justice Administration
Bachelor of Science – Criminal Justice Administration
Bachelor of Arts – Criminal Justice Administration

Accredited by:

Higher Learning Commission
Saint Louis Community College – Saint Louis
Degrees Offered:

Associate in Applied Science – Criminal Justice – Corrections
Certificate of Proficiency – Criminal Justice - Corrections

Accredited by:

Higher Learning Commission
Saint Louis University – St. Louis
Degrees Offered:

Bachelor of Science – Criminology & Criminal Justice
Master of Science – Criminology & Criminal Justice

Accredited by:

Higher Learning Commission
Southeast Missouri State University – Cape Girardeau, online
Degrees Offered:

Bachelor of Science – Criminal Justice
Master of Science – Criminal Justice

Accredited by:

Higher Learning Commission
Southwest Baptist University – Bolivar, Mountain View, Salem
Degrees Offered:

Bachelor of Science – Criminal Justice

Accredited by:

Higher Learning Commission
University of Central Missouri – Warrensburg
Degrees Offered:

Bachelor of Science – Criminal Justice
Master of Science – Criminal Justice

Accredited by:

Higher Learning Commission
University of Missouri-Kansas City – Kansas City
Degrees Offered:

Bachelor of Arts – Criminal Justice & Criminology

Accredited by:

Higher Learning Commission
University of Missouri-St. Louis – St. Louis
Degrees Offered:

Bachelor of Science – Criminology & Criminal Justice
Master of Arts - Criminology & Criminal Justice
Doctor of Philosophy – Criminology & Criminal Justice

Accredited by:

Higher Learning Commission
University of Phoenix – Des Peres, Kansas City, O'Fallon, Saint Louis, Springfield, online
Degrees Offered:

Bachelor of Science – Criminal Justice Administration

Accredited by:

Higher Learning Commission
William Woods University – Fulton
Degrees Offered:

Bachelor of Science – Criminal Justice
Bachelor of Arts – Political/Legal Studies

Accredited by:

Higher Learning Commission
---
Montana
Dawson Community College – Glendive
Degrees Offered:

Associate in Arts – Criminal Justice
Associate in Science – Criminal Justice
Associate in Applied Science – Criminal Justice
Associate in Applied Science – Criminal Justice – Law Enforcement (Peace Officer and/or Private Security Option)
Certificate of Applied Science – Correctional Officer

Accredited by:

Northwest Commission on Colleges and Universities
University of Great Falls – Great Falls, online
Degrees Offered:

Associate of Science – Criminal Justice
Bachelor of Science – Criminal Justice

Accredited by:

Northwest Commission on Colleges and Universities
University of Montana – Missoula
Degrees Offered:

Bachelor of Arts -Sociology - Criminology

Accredited by:

Northwest Commission on Colleges and Universities
---
Nebraska
Chadron State College – Chadron
Degrees Offered:

Bachelor of Arts – Justice Studies – Criminal Justice
Bachelor of Arts – Justice Studies – Legal Studies

Accredited by:

Higher Learning Commission
Doane University – Lincoln, Crete
Degrees Offered:

Bachelor of Arts – Law, Politics and Society

Accredited by:

Higher Learning Commission
Midland College – Fremont
Degrees Offered:

Associate of Applied Science – Law Enforcement
Associate of Science – Criminal Justice
Certificate – Law Enforcement

Accredited by:

Higher Learning Commission
National American University – Bellevue, online
Degrees Offered:

Associate of Applied Science – Criminal Justice
Bachelor of Science – Criminal Justice

Accredited by:

Higher Learning Commission
Northeast Community College – Norfolk
Degrees Offered:

Associate in Arts – Criminal Justice – Corrections
Associate in Arts – Criminal Justice – Law Enforcement
Associate in Applied Science – Criminal Justice

Accredited by:

Higher Learning Commission
University of Nebraska Kearney – Kearney, online
Degrees Offered:

Bachelor of Science – Criminal Justice

Accredited by:

Higher Learning Commission
University of Nebraska Omaha – Omaha
Degrees Offered:

Bachelor of Science – Criminology and Criminal Justice
Master of Arts – Criminology & Criminal Justice
Master of Science – Criminology & Criminal Justice
Doctor of Philosophy – Criminology & Criminal Justice

Accredited by:

Higher Learning Commission
University of Phoenix – Omaha and online
Degrees Offered:

Bachelor of Science – Criminal Justice Administration

Accredited by:

Higher Learning Commission
Wayne State College – Wayne
Degrees Offered:

Bachelor of Science – Criminal Justice

Accredited by:

Higher Learning Commission
Western Nebraska Community College – Alliance, Scottsbluff, Sidney
Degrees Offered:

Associate of Arts – Criminal Justice Studies
Associate of Applied Science – Criminal Justice Studies
Certificate- Criminal Justice Studies

Accredited by:

Higher Learning Commission
---
Nevada
Carrington College –Las Vegas
Degrees Offered:

Associate of Science – Criminal Justice
Certificate – Criminal Justice

Accredited by:

Accrediting Commission for Community and Junior Colleges
College of Southern Nevada – Las Vegas
Degrees Offered:

Associate of Arts – Criminal Justice
Associate of Applied Science – Criminal Justice
Associate of Applied Science – Criminal Justice - Correctional
Certificate – Criminal Justice Law Enforcement Training Academy

Accredited by:

Northwest Commission on Colleges & Universities
Great Basin College – Elko
Degrees Offered:

Associate in Applied Science – Criminal Justice – Corrections
Associate in Applied Science- Criminal Justice – Law Enforcement

Accredited by:

Northwest Commission on Colleges & Universities
Nevada State College – Henderson
Degrees Offered:

Bachelor of Arts – Criminal Justice
Bachelor of Applied Science – Criminal Justice
Bachelor of Public Administration – Law Enforcement

Accredited by:

Northwest Commission on Colleges & Universities
University of Nevada Las Vegas – Las Vegas
Degrees Offered:

Bachelor of Arts – Criminal Justice
Master of Arts – Criminal Justice
Doctor of Philosophy – Criminology & Criminal Justice

Accredited by:

Northwest Commission on Colleges & Universities
University of Phoenix – Henderson, Las Vegas, Reno and online
Degrees Offered:

Bachelor of Science – Criminal Justice Administration

Accredited by:

Higher Learning Commission
---
New Hampshire
Franklin Pierce University – Rindge
Degrees Offered:

Bachelor of Science – Criminal Justice

Accredited by:

New England Association of Schools and Colleges
Granite State College – Concord
Degrees Offered:

Bachelor of Science – Criminal Justice

Accredited by:

New England Association of Schools and Colleges
New England College – Henniker, online
Degrees Offered:

Associate of Arts – Criminal Justice
Bachelor of Arts – Criminal Justice

Accredited by:

New England Association of Schools and Colleges
Plymouth State University – Plymouth
Degrees Offered:

Bachelor of Arts – Criminal Justice

Accredited by:

New England Association of Schools and Colleges
Rivier University – Nashua
Degrees Offered:

Bachelor of Science – Criminal Justice

Accredited by:

New England Association of Schools and Colleges
Southern New Hampshire University – Manchester, online
Degrees Offered:

Bachelor of Science – Criminal Justice- Corrections

Accredited by:

New England Association of Schools and Colleges
---
New Jersey
Atlantic Cape Community College – Mays Landing
Degrees Offered:

Associate in Science – Criminal Justice

Accredited by:

Middle States Commission on Higher Education
Bergen Community College – Paramus
Degrees Offered:

Associate in Applied Science – Correction Studies
Associate in Applied Science – Law Enforcement Studies

Accredited by:

Middle States Commission on Higher Education
Brookdale Community College – Lincroft
Degrees Offered:

Associate of Science – Criminal Justice – Corrections
Associate of Science – Criminal Justice
Certificate – Criminal Justice

Accredited by:

Middle States Commission on Higher Education
Caldwell University – Caldwell
Degrees Offered:

Bachelor of Arts – Criminal Justice

Accredited by:

Middle States Commission on Higher Education
Centenary University – Hackettstown
Degrees Offered:

Bachelor of Arts – Criminal Justice

Accredited by:

Middle States Commission on Higher Education
Cumberland County College – Vineland
Degrees Offered:

Associate in Science – Justice Studies/Corrections
Associate in Science – Justice Studies

Accredited by:

Middle States Commission on Higher Education
Fairleigh Dickinson University – Teaneck, Florham
Degrees Offered:

Bachelor of Arts – Criminal Justice
Master of Arts – Criminal Justice
Graduate Certificate – Correctional Administration and Leadership

Accredited by:

Middle States Commission on Higher Education
Felician University – Lodi
Degrees Offered:

Bachelor of Science – Criminal Justice

Accredited by:

Middle States Commission on Higher Education
Georgian Court University – Lakewood
Degrees Offered:

Bachelor of Arts – Criminal Justice
Master of Arts – Criminal Justice & Human Rights

Accredited by:

Middle States Commission on Higher Education
Kean University – Union
Degrees Offered:

Bachelor of Arts – Criminal Justice
Master of Arts – Criminal Justice

Accredited by:

Middle States Commission on Higher Education
Mercer County Community College – West Windsor
Degrees Offered:

Associate in Science – Criminal Justice- Corrections
Certificate – Criminal Justice- Corrections

Accredited by:

Middle States Commission on Higher Education
Middlesex County College – Edison
Degrees Offered:

Associate of Science – Criminal Justice – Police Science

Accredited by:

Middle States Commission on Higher Education
Monmouth University – West Long Branch
Degrees Offered:

Bachelor of Arts – Criminal Justice
Master of Arts – Criminal Justice

Accredited by:

Middle States Commission on Higher Education
New Jersey City University – Jersey City
Degrees Offered:

Bachelor of Science – Criminal Justice

Accredited by:

Middle States Commission on Higher Education
Passaic County Community College – Paterson
Degrees Offered:

Associate in Arts – Criminal Justice
Associate in Applied Science – Criminal Justice
Certificate – Criminal Justice

Accredited by:

Middle States Commission on Higher Education
Rowan University – Glassboro
Degrees Offered:

Bachelor of Arts – Law and Justice Studies

Accredited by:

Middle States Commission on Higher Education
Rutgers State University Camden – Camden
Degrees Offered:

Bachelor of Arts – Criminal Justice
Master of Arts – Criminal Justice

Accredited by:

Middle States Commission on Higher Education
Rutgers State University– New Brunswick
Degrees Offered:

Bachelor of Science – Criminal Justice

Accredited by:

Middle States Commission on Higher Education
Saint Peter's University – Jersey City
Degrees Offered:

Bachelor of Arts – Criminal Justice- Corrections
Master of Arts – Criminal Justice Administration

Accredited by:

Middle States Commission on Higher Education
Seton Hall University – South Orange
Degrees Offered:

Bachelor of Arts – Criminal Justice

Accredited by:

Middle States Commission on Higher Education
The College of New Jersey – Ewing
Degrees Offered:

Bachelor of Arts - Criminology

Accredited by:

Middle States Commission on Higher Education
Stockton University – Pomona
Degrees Offered:

Bachelor of Arts – Criminal Justice
Master of Arts – Criminal Justice

Accredited by:

Middle States Commission on Higher Education
Thomas Edison State University – Trenton, online
Degrees Offered:

Associate in Applied Science – Criminal Justice
Bachelor of Arts – Criminal Justice

Accredited by:

Middle States Commission on Higher Education
University of Phoenix – Jersey City, online
Degrees Offered:

Bachelor of Science – Criminal Justice Administration

Accredited by:

Higher Learning Commission
Warren County Community College – Washington
Degrees Offered:

Certificate – Criminal Justice – Corrections

Accredited by:

Middle States Commission on Higher Education
---
New Mexico
Brookline College - Albuquerque
Degrees Offered:

Associate of Science – Criminal Justice
Bachelor of Science – Criminal Justice

Accredited by:

Accrediting Council for Independent Colleges and Schools
Brown Mackie College – Albuquerque
Degrees Offered:

Associate of Science – Criminal Justice
Bachelor of Science – Criminal Justice

Accredited by:

Accrediting Council for Independent Colleges and Schools
Dona Ana Community College – Las Cruces
Degrees Offered:

Associate of Applied Science- Criminal Justice Corrections
Associate of Applied Science – Criminal Justice Law Enforcement

Accredited by:

Higher Learning Commission
National American University – Albuquerque, online
Degrees Offered:

Associate of Applied Science – Criminal Justice
Bachelor of Science – Criminal Justice

Accredited by:

Higher Learning Commission
New Mexico Junior College – Hobbs
Degrees Offered:

Associate of Applied Science – Criminal Justice

Accredited by:

Higher Learning Commission
New Mexico State University – Las Cruces, Alamogordo, Carlsbad, Grants, online
Degrees Offered:

Certificate - Corrections
Bachelor of Criminal Justice
Master of Criminal Justice

Accredited by:

Higher Learning Commission
University of New Mexico – Albuquerque
Degrees Offered:

Bachelor of Arts - Criminology

Accredited by:

Higher Learning Commission
University of Phoenix – Albuquerque, Santa Fe, Santa Teresa, online
Degrees Offered:

Bachelor of Science – Criminal Justice Administration

Accredited by:

Higher Learning Commission
Western New Mexico University – Silver City
Degrees Offered:

Bachelor of Applied Science-Criminal Justice
Associate of Applied Science – Criminal Justice
Certificate – Criminal Justice

Accredited by:

Higher Learning Commission
---
New York
Adelphi University – Garden City
Degrees Offered:

Bachelor of Science – Criminal Justice

Accredited by:

Middle States Commission on Higher Education
Alfred University – Alfred
Degrees Offered:

Bachelor of Interdisciplinary Studies – Criminal Justice Studies

Accredited by:

Middle States Commission on Higher Education
Berkeley College – New York
Degrees Offered:

Bachelor of Science – Legal Studies
Bachelor of Science – Justice Studies- Criminal Justice
Associate of Applied Science – Justice Studies- Criminal Justice
Associate of Applied Science – Legal Studies

Accredited by:

Middle States Commission on Higher Education
Briarcliffe College – Bethpage
Degrees Offered:

Associate of Science – Criminal Justice
Bachelor of Science – Criminal Justice

Accredited by:

Middle States Commission on Higher Education
Bryant & Stratton College – Albany, Buffalo, Liverpool, Orchard Park, Rochester, Syracuse and online
Degrees Offered:

Associate of Applied Science – Criminal Justice Studies

Accredited by:

Middle States Commission on Higher Education
Canisius College – Buffalo
Degrees Offered:

Bachelor of Science – Criminal Justice

Accredited by:

Middle States Commission on Higher Education
Cayuga County Community College – Auburn
Degrees Offered:

Associate of Applied Science – Criminal Justice
Certificate – Corrections Administration

Accredited by:

Middle States Commission on Higher Education
Cazenovia College – Cazenovia
Degrees Offered:

Certificate – Law Enforcement
Certificate – Management and Supervision

Accredited by:

Middle States Commission on Higher Education
City University of New York John Jay College of Criminal Justice – New York
Degrees Offered:

Bachelor of Arts – Criminal Justice
Bachelor of Science – Criminal Justice
Bachelor of Arts – Law and Society
Bachelor of Arts – Criminology
Master of Arts – Criminal Justice

Accredited by:

Middle States Commission on Higher Education
Clinton Community College – Plattsburgh
Degrees Offered:

Associate of Arts – Criminal Justice
Associate of Applied Science – Criminal Justice

Accredited by:

Middle States Commission on Higher Education
Dominican College – Orangeburg
Degrees Offered:

Bachelor of Science – Criminal Justice

Accredited by:

Middle States Commission on Higher Education
Elmira College – Elmira
Degrees Offered:

Bachelor of Arts – Criminal Justice

Accredited by:

Middle States Commission on Higher Education
Excelsior College – Albany, online
Degrees Offered:

Associate of Science – Criminal Justice
Bachelor of Science – Criminal Justice
Master of Science – Criminal Justice

Accredited by:

Middle States Commission on Higher Education
Herkimer College – Herkimer
Degrees Offered:

Associate of Applied Science – Criminal Justice
Associate of Science – Criminal Justice
Associate of Applied Science – Legal Studies

Accredited by:

Middle States Commission on Higher Education
Hilbert College – Hamburg, online
Degrees Offered:

Associate in Arts – Criminal Justice
Bachelor of Science – Criminal Justice
Master of Science – Criminal Justice Administration

Accredited by:

Middle States Commission on Higher Education
Iona College – New Rochelle
Degrees Offered:

Bachelor of Arts – Criminal Justice

Accredited by:

Middle States Commission on Higher Education
Keuka College – Keuka Park
Degrees Offered:

Bachelor of Science – Criminology & Criminal Justice
Bachelor of Science – Criminal Justice Systems
Master of Science – Criminal Justice
Master of Science – Criminal Justice Administration

Accredited by:

Middle States Commission on Higher Education
LIU Brentwood – Brentwood
Degrees Offered:

Bachelor of Arts – Criminal Justice
Master of Science – Criminal Justice

Accredited by:

Middle States Commission on Higher Education
LIU Post – Brookville
Degrees Offered:

Bachelor of Arts – Criminal Justice
Bachelor of Arts/Master of Science – Criminal Justice (5-year program)

Accredited by:

Middle States Commission on Higher Education
Marist College – Poughkeepsie
Degrees Offered:

Bachelor of Science– Criminal Justice

Accredited by:

Middle States Commission on Higher Education
Medaille College – Buffalo
Degrees Offered:

Bachelor of Science – Criminal Justice

Accredited by:

Middle States Commission on Higher Education
Mercy College – Dobbs Ferry
Degrees Offered:

Bachelor of Arts – Criminal Justice
Bachelor of Arts – Legal Studies

Accredited by:

Middle States Commission on Higher Education
Molloy College – Rockville Centre
Degrees Offered:

Bachelor of Arts – Criminal Justice and Legal Studies
Master of Science – Criminal Justice

Accredited by:

Middle States Commission on Higher Education
Monroe College – Bronx, New Rochelle, online
Degrees Offered:

Associate of Science – Criminal Justice
Bachelor of Science – Criminal Justice
Master of Science – Criminal Justice

Accredited by:

Middle States Commission on Higher Education
New York Institute of Technology – Old Westbury
Degrees Offered:

Bachelor of Science – Criminal Justice

Accredited by:

Middle States Commission on Higher Education
Niagara University – Lewiston
Degrees Offered:

Bachelor of Science – Criminology/Criminal Justice
Master of Criminal Justice

Accredited by:

Middle States Commission on Higher Education
Pace University – New York, Westchester, online
Degrees Offered:

Bachelor of Science – Criminal Justice
Master of Arts – Public Safety and Homeland Security Professionals

Accredited by:

Middle States Commission on Higher Education
Roberts Wesleyan College – Rochester
Degrees Offered:

Bachelor of Science – Criminal Justice

Accredited by:

Middle States Commission on Higher Education
Rochester Institute of Technology – Rochester
Degrees Offered:

Bachelor of Science – Criminal Justice
Master of Science – Criminal Justice

Accredited by:

Middle States Commission on Higher Education
Saint Joseph's College New York- Brooklyn, Long Island, online
Degrees Offered:

Bachelor of Science – Criminal Justice

Accredited by:

Middle States Commission on Higher Education
Saint Thomas Aquinas College– Sparkill
Degrees Offered:

Bachelor of Science – Criminal Justice

Accredited by:

Middle States Commission on Higher Education
State University of New York Albany – Albany
Degrees Offered:

Bachelor of Arts – Interdisciplinary Studies – Criminal Justice
Master of Arts – Criminal Justice
Doctor of Philosophy – Criminal Justice

Accredited by:

Middle States Commission on Higher Education
State University of New York Broome Community College – Binghamton
Degrees Offered:

Associate of Science – Criminal Justice - Corrections

Accredited by:

Middle States Commission on Higher Education
State University of New York -Buffalo State College – Buffalo
Degrees Offered:

Bachelor of Science – Criminal Justice
Master of Science – Criminal Justice

Accredited by:

Middle States Commission on Higher Education
State University of New York -Canton – Canton, online
Degrees Offered:

Associate of Applied Science – Criminal Justice
Bachelor of Technology – Criminal Justice – Law Enforcement Leadership

Accredited by:

Middle States Commission on Higher Education
State University of New York Jamestown Community College – Jamestown
Degrees Offered:

Associate in Applied Science – Criminal Justice – Police
Associate in Science – Criminal Justice
Certificate – Corrections Officer Technology

Accredited by:

Middle States Commission on Higher Education
State University of New York Jefferson Community College – Watertown
Degrees Offered:

Associate of Science – Criminal Justice
Certificate – Criminal Justice

Accredited by:

Middle States Commission on Higher Education
State University of New York College at Oneonta – Oneonta
Degrees Offered:

Bachelor of Science – Criminal Justice

Accredited by:

Middle States Commission on Higher Education
State University of New York-Plattsburgh – Plattsburgh
Degrees Offered:

Bachelor of Arts – Criminal Justice

Accredited by:

Middle States Commission on Higher Education
State University of New York The College at Brockport – Brockport
Degrees Offered:

Bachelor of Science – Criminal Justice

Accredited by:

Middle States Commission on Higher Education
State University of New York Westchester Community College – Valhalla
Degrees Offered:

Associate in Applied Science – Criminal Justice - Corrections

Accredited by:

Middle States Commission on Higher Education
St. John's University – Queens, Staten Island, online
Degrees Offered:

Associate of Science – Criminal Justice
Bachelor of Science – Criminal Justice

Accredited by:

Middle States Commission on Higher Education
The College of St. Rose – Albany
Degrees Offered:

Bachelor of Science – Criminal Justice, Behavior & Law

Accredited by:

Middle States Commission on Higher Education
The Sage Colleges – Albany, Troy
Degrees Offered:

Bachelor of Science – Law & Society
Bachelor of Science – Public Affairs & Public Policy

Accredited by:

Middle States Commission on Higher Education
Utica College – Utica and online
Degrees Offered:

Bachelor of Science – Criminal Justice

Accredited by:

Middle States Commission on Higher Education
---
North Carolina
Appalachian State University – Boone
Degrees Offered:

Bachelor of Science – Criminal Justice

Accredited by:

Southern Association of Colleges and Schools Commission on Colleges
Barton College – Wilson
Degrees Offered:

Bachelor of Science – Criminology and Criminal Justice

Accredited by:

Southern Association of Colleges and Schools Commission on Colleges
Belmont Abbey College – Belmont
Degrees Offered:

Bachelor of Arts – Criminal Justice

Accredited by:

Southern Association of Colleges and Schools Commission on Colleges
Campbell University – Buies Creek
Degrees Offered:

Bachelor of Arts – Criminal Justice
Bachelor of Science – Social Science – Criminal Justice

Accredited by:

Southern Association of Colleges and Schools Commission on Colleges
Chowan University – Murfreesboro
Degrees Offered:

Bachelor of Science – Criminal Justice – Law Enforcement

Accredited by:

Southern Association of Colleges and Schools Commission on Colleges
East Carolina University – Greenville
Degrees Offered:

Bachelor of Science – Criminal Justice

Accredited by:

Southern Association of Colleges and Schools Commission on Colleges
ECPI University – Charlotte, Greensboro, Raleigh, online
Degrees Offered:

Bachelor of Science – Criminal Justice

Accredited by:

Southern Association of Colleges and Schools Commission on Colleges
Elizabeth City State University – Elizabeth City
Degrees Offered:

Bachelor of Science – Criminal Justice

Accredited by:

Southern Association of Colleges and Schools Commission on Colleges
Fayetteville State University – Fayetteville
Degrees Offered:

Bachelor of Science – Criminal Justice

Accredited by:

Southern Association of Colleges and Schools Commission on Colleges
Guilford College – Greensboro
Degrees Offered:

Bachelor of Science – Community & Justice Studies
Bachelor of Science – Criminal Justice
Master of Science – Criminal Justice

Accredited by:

Southern Association of Colleges and Schools Commission on Colleges
Haywood Community College – Clyde
Degrees Offered:

Associate in Applied Science – Criminal Justice Technology

Accredited by:

Southern Association of Colleges and Schools Commission on Colleges
High Point University – High Point
Degrees Offered:

Bachelor of Arts – Criminal Justice

Accredited by:

Southern Association of Colleges and Schools Commission on Colleges
Johnson C. Smith University – Charlotte
Degrees Offered:

Bachelor of Science - Criminology

Accredited by:

Southern Association of Colleges and Schools Commission on Colleges
Meredith College – Raleigh
Degrees Offered:

Bachelor of Science - Criminology

Accredited by:

Southern Association of Colleges and Schools Commission on Colleges
Methodist University-Fayetteville
Degrees Offered:

Bachelor of Science – Justice Studies
Master of Justice Administration

Accredited by:

Southern Association of Colleges and Schools Commission on Colleges
Miller-Motte College - Wilmington, Fayetteville, Cary, online
Degrees Offered:

Associate of Applied Science – Criminal Justice
Bachelor of Science – Criminal Justice

Accredited by:

Accrediting Council for Independent Colleges and Schools
North Carolina A&T State University – Greensboro
Degrees Offered:

Bachelor of Science – Criminal Justice

Accredited by:

Southern Association of Colleges and Schools Commission on Colleges
North Carolina Central University – Durham, online
Degrees Offered:

Bachelor of Science – Criminal Justice
Master of Science – Criminal Justice

Accredited by:

Southern Association of Colleges and Schools Commission on Colleges
North Carolina Wesleyan College – Rocky Mount
Degrees Offered:

Bachelor of Science – Criminal Justice

Accredited by:

Southern Association of Colleges and Schools Commission on Colleges
Pfeiffer University – Misenheimer
Degrees Offered:

Bachelor of Science – Criminal Justice

Accredited by:

Southern Association of Colleges and Schools Commission on Colleges
South University – High Point, online
Degrees Offered:

Bachelor of Science – Criminal Justice
Master of Science – Criminal Justice

Accredited by:

Southern Association of Colleges & Schools Commission on Colleges
Stanly Community College – Albemarle, online
Degrees Offered:

Associate in Applied Science – Criminal Justice Technology
Certificate – Criminal Justice- Corrections

Accredited by:

Southern Association of Colleges & Schools Commission on Colleges
University of Mount Olive – Mount Olive
Degrees Offered:

Bachelor of Science – Criminal Justice

Accredited by:

Accrediting Council for Independent Colleges and Schools
University of North Carolina at Charlotte – Charlotte
Degrees Offered:

Bachelor of Science – Criminal Justice & Criminology
Master of Science – Criminal Justice

Accredited by:

Southern Association of Colleges and Schools Commission on Colleges
University of North Carolina at Wilmington – Wilmington
Degrees Offered:

Bachelor of Arts – Criminology
Master of Arts – Sociology - Criminology

Accredited by:

Southern Association of Colleges and Schools Commission on Colleges
University of Phoenix- Charlotte, Raleigh, online
Degrees Offered:

Bachelor of Science – Criminal Justice Administration

Accredited by:

Higher Learning Commission
Western Carolina University – Cullowhee, online
Degrees Offered:

Bachelor of Science – Criminal Justice

Accredited by:

Southern Association of Colleges and Schools Commission on Colleges
---
North Dakota
Minot State University – Minot
Degrees Offered:

Bachelor of Science – Criminal Justice

Accredited by:

Higher Learning Commission
North Dakota State University – Fargo
Degrees Offered:

Bachelor of Science – Criminal Justice
Master of Science – Criminal Justice
Doctor of Philosophy – Criminal Justice

Accredited by:

Higher Learning Commission
Rasmussen College – Bismarck, Fargo, online
Degrees Offered:

Associate of Science – Criminal Justice
Bachelor of Science – Criminal Justice Leadership and Management
Academic Certificate – Law Enforcement
Skills Certificate – Law Enforcement

Accredited by:

Higher Learning Commission
Turtle Mountain Community College – Belcourt
Degrees Offered:

Associate of Arts – Criminal Justice

Accredited by:

Higher Learning Commission
University of Jamestown – Jamestown
Degrees Offered:

Bachelor of Science – Criminal Justice

Accredited by:

Higher Learning Commission
University of Mary – Bismarck, online
Degrees Offered:

Bachelor of Science – Criminal Justice

Accredited by:

Higher Learning Commission
University of North Dakota – Grand Forks
Degrees Offered:

Bachelor of Science – Criminal Justice Studies
Doctor of Philosophy – Criminal Justice

Accredited by:

Higher Learning Commission
---
Ohio
Ashland University – Ashland
Degrees Offered:

Associate of Arts – Criminal Justice
Bachelor of Science – Criminal Justice

Accredited by:

Higher Learning Commission
Baldwin Wallace University – Berea
Degrees Offered:

Bachelor of Science – Criminal Justice

Accredited by:

Higher Learning Commission
Beckfield College – Springdale
Degrees Offered:

Associate of Applied Science -Criminal Justice
Bachelor of Applied Science – Criminal Justice

Accredited by:

Accrediting Council for Independent Colleges and Schools
Bluffton University – Bluffton
Degrees Offered:

Bachelor of Science – Criminal Justice

Accredited by:

Higher Learning Commission
Bowling Green State University – Bowling Green, online
Degrees Offered:

Bachelor of Science – Criminal Justice
Master of Science – Criminal Justice

Accredited by:

Higher Learning Commission
Brown Mackie College – Cincinnati, Findlay
Degrees Offered:

Associate of Science – Criminal Justice
Bachelor of Science – Criminal Justice

Accredited by:

Accrediting Council for Independent Colleges and Schools
Bryant & Stratton College – Cleveland, Eastlake, Parma, online
Degrees Offered:

Associate of Applied Science – Criminal Justice Studies

Accredited by:

Middle States Commission on Higher Education
Buckeye Hills Adult Career Center – Rio Grande
Degrees Offered:

Certificate – Basic Peace Officer Training

Accredited by:

Council of Occupational Education
Cedarville University – Cedarville
Degrees Offered:

Bachelor of Science – Criminal Justice

Accredited by:

Higher Learning Commission
Clark State Community College – Springfield
Degrees Offered:

Associate of Science – Criminal Justice Technology – Corrections

Accredited by:

Higher Learning Commission
Cleveland State University – Cleveland
Degrees Offered:

Bachelor of Arts – Criminology

Accredited by:

Higher Learning Commission
Columbus State Community College – Columbus, online
Degrees Offered:

Associate in Science – Criminal Justice
Associate in Science – Criminal Justice – Law Enforcement Academy
Associate in Science – Criminal Justice- Law Enforcement Professional
Associate in Science – Criminal Justice- Probation & Supervision

Accredited by:

Higher Learning Commission
Cuyahoga Community College – Cleveland
Degrees Offered:

Associate of Applied Science – Criminal Justice - Corrections

Accredited by:

Higher Learning Commission
Daymar College – Bowling Green, Columbus, online
Degrees Offered:

Associate of Science – Criminal Justice

Accredited by:

Accrediting Council for Independent Colleges & Schools
Defiance College – Defiance
Degrees Offered:

Associate of Science – Criminal Justice
Bachelor of Science – Criminal Justice
Bachelor of Science – Restoration Ecology

Accredited by:

Higher Learning Commission
Fortis College – Cuyahoga Falls, Ravenna, online
Degrees Offered:

Associate of Applied Science – Criminal Justice

Accredited by:

Accrediting Commission of Career Schools and Colleges
Accrediting Council for Independent Colleges and Schools
Greene County Career Center – Xenia
Degrees Offered:

Certificate – Peace Officer Basic Training

Accredited by:

Accrediting Commission of Career Schools and Colleges
Hocking College – Nelsonville
Degrees Offered:

Associate of Applied Science – Criminal Justice - Corrections

Accredited by:

Higher Learning Commission
Kent State University – Kent, online
Degrees Offered:

Bachelor of Arts – Criminology & Justice Studies- Corrections
Master of Arts – Criminology & Criminal Justice - Corrections

Accredited by:

Higher Learning Commission
Kent State University Ashtabula Campus – Ashtabula
Degrees Offered:

Associate of Arts – Justice Studies
Bachelor of Arts – Criminology & Justice Studies

Accredited by:

Higher Learning Commission
Kent State University Columbiana County – East Liverpool, Salem
Degrees Offered:

Associate of Arts – Justice Studies
Bachelor of Arts – Criminology & Justice Studies

Accredited by:

Higher Learning Commission
Kent State University Stark Campus – Canton
Degrees Offered:

Associate of Arts – Justice Studies
Bachelor of Arts – Criminology & Justice Studies- Corrections

Accredited by:

Higher Learning Commission
Kent State University Trumbull Campus – Warren, online
Degrees Offered:

Associate of Arts – Justice Studies
Bachelor of Arts – Criminology & Justice Studies

Accredited by:

Higher Learning Commission
Kent State University Tuscarawas Campus – New Philadelphia
Degrees Offered:

Associate of Arts – Justice Studies
Bachelor of Arts – Criminology & Justice Studies

Accredited by:

Higher Learning Commission
Lake Erie College – Painesville
Degrees Offered:

Bachelor of Arts – Criminal Justice

Accredited by:

Higher Learning Commission
Lakeland Community College – Kirtland
Degrees Offered:

Associate of Applied Science – Criminal Justice - Corrections

Accredited by:

Higher Learning Commission
Lakewood College – online
Degrees Offered:

Certificate – Criminal Justice

Accredited by:

Distance Education Accrediting Commission
Lorain County Community College – Elyria
Degrees Offered:

Associate in Science – Justice Systems – Corrections
Certificate – Police Science

Accredited by:

Higher Learning Commission
Lourdes University – Sylvania
Degrees Offered:

Associate in Arts – Criminal Justice
Bachelor of Arts – Criminal Justice

Accredited by:

Higher Learning Commission
Malone University – Canton
Degrees Offered:

Bachelor of Arts – Criminal & Restorative Justice

Accredited by:

Higher Learning Commission
Mount St. Joseph University – Cincinnati
Degrees Offered:

Bachelor of Science – Criminology

Accredited by:

Higher Learning Commission
Muskingum University – New Concord
Degrees Offered:

Bachelor of Science – Criminal Justice

Accredited by:

Higher Learning Commission
North Central State College – Mansfield
Degrees Offered:

Associate of Science – Criminal Justice
Associate of Science – Criminal Justice – Law Enforcement

Accredited by:

Higher Learning Commission
Ohio Christian University – Circleville and online
Degrees Offered:

Bachelor of Arts – Criminal Justice

Accredited by:

Higher Learning Commission
Ohio Dominican University – Columbus
Degrees Offered:

Bachelor of Arts – Criminology & Criminal Justice

Accredited by:

Higher Learning Commission
Ohio Northern University – Ada
Degrees Offered:

Bachelor of Arts – Criminal Justice

Accredited by:

Higher Learning Commission
Ohio State University – Columbus, Marion, Mansfield
Degrees Offered:

Bachelor of Arts – Criminology and Criminal Justice Studies

Accredited by:

Higher Learning Commission
Ohio Technical Center at Vantage Career Center – Van Wert
Degrees Offered:

Certificate – Police Academy

Accredited by:

Accrediting Commission of Career Schools & Colleges
Ohio University -Chillicothe Campus – Chillicothe
Degrees Offered:

Associate of Applied Science – Law Enforcement Technology
Bachelor of Science – Criminal Justice

Accredited by:

Higher Learning Commission
Ohio University Lancaster Campus – Lancaster, Pickerington
Degrees Offered:

Associate of Applied Science – Law Enforcement Technology
Bachelor of Science – Criminal Justice

Accredited by:

Higher Learning Commission
Owens Community College – Perrysburg
Degrees Offered:

Associate in Applied Science – Criminal Justice Technology
Certificate – Professional Law Enforcement
Associate in Applied Science – Professional Law Enforcement

Accredited by:

Higher Learning Commission
Remington College - Cleveland, North Olmsted, and online
Degrees Offered:

Associate of Applied Science – Criminal Justice

Accredited by:

Accrediting Commission of Career Schools and Colleges
Rhodes State College – Lima
Degrees Offered:

Associate of Applied Science - Corrections

Accredited by:

Higher Learning Commission
Sinclair College – Dayton
Degrees Offered:

Technical Certificate – Corrections Officer
Associated of Applied Science – Criminal Justice - Corrections

Accredited by:

Higher Learning Commission
South University – Cleveland, online
Degrees Offered:

Bachelor of Science – Criminal Justice
Master of Science – Criminal Justice

Accredited by:

Southern Association of Colleges & Schools Commission on Colleges
Tiffin University – Tiffin
Degrees Offered:

Master of Science – Criminal Justice

Accredited by:

Higher Learning Commission
Union Institute & University – Cincinnati
Degrees Offered:

Bachelor of Science – Criminal Justice Management

Accredited by:

Higher Learning Commission
University of Akron – Akron
Degrees Offered:

Associate of Applied Science – Criminal Justice Studies

Accredited by:

Higher Learning Commission
University of Akron Wayne College – Orrville
Degrees Offered:

Associate of Applied Science – Criminal Justice Studies- Law Enforcement

Accredited by:

Higher Learning Commission
University of Cincinnati – Cincinnati, online
Degrees Offered:

Bachelor of Science- Criminal Justice
Certificate – Correctional Rehabilitation
Master of Science – Criminal Justice
Doctor of Philosophy -Criminal Justice

Accredited by:

Higher Learning Commission
University of Cincinnati Clermont College – Batavia
Degrees Offered:

Associate of Applied Science – Criminal Justice Technology -Corrections

Accredited by:

Higher Learning Commission
University of Cincinnati – Raymond Walters College – Blue Ash
Degrees Offered:

Associate in Science – Criminal Justice

Accredited by:

Higher Learning Commission
University of Dayton – Dayton
Degrees Offered:

Bachelor of Arts – Criminal Justice

Accredited by:

Higher Learning Commission
University of Findlay – Findlay
Degrees Offered:

Bachelor of Science – Criminal Justice
Certificate – Community Based Corrections

Accredited by:

Higher Learning Commission
University of Mount Union – Alliance
Degrees Offered:

Bachelor of Science – Criminal Justice

Accredited by:

Higher Learning Commission
University of Phoenix – Beachwood, Columbus, Dayton, Independence, West Chester, West Lake, online
Degrees Offered:

Bachelor of Science – Criminal Justice Administration

Accredited by:

Higher Learning Commission
University of Toledo – Toledo
Degrees Offered:

Bachelor of Science – Criminal Justice

Accredited by:

Higher Learning Commission
Urbana University – Urbana
Degrees Offered:

Bachelor of Arts – Criminology & Criminal Justice

Accredited by:

Higher Learning Commission
Washington State Community College – Marietta
Degrees Offered:

Associate of Applied Science – Criminal Justice – Law Enforcement
Bachelor of Science – Criminal Justice - Corrections

Accredited by:

Higher Learning Commission
Wilmington College of Ohio – Wilmington
Degrees Offered:

Associate of Science – Criminal Justice
Bachelor of Science – Criminal Justice

Accredited by:

Higher Learning Commission
Xavier University – Cincinnati, online
Degrees Offered:

Certificate - Corrections
Associate of Science – Criminal Justice - Correction
Bachelor of Science – Criminal Justice
Master of Science – Criminal Justice

Accredited by:

Higher Learning Commission
Zane State College – Zanesville
Degrees Offered:

Associate of Science – Criminal Justice
Bachelor of Science- Correctional Science

Accredited by:

Higher Learning Commission
---
Oklahoma
Bacone College – Muskogee
Degrees Offered:

Associate of Science – Criminal Justice Studies
Bachelor of Science – Criminal Justice Studies

Accredited by:

Higher Learning Commission
Brown Mackie College – Tulsa
Degrees Offered:

Associate of Science – Criminal Justice
Bachelor of Science – Criminal Justice

Accredited by:

Accrediting Council for Independent Colleges and Schools
Cameron University – Lawton
Degrees Offered:

Associate of Applied Science – Criminal Justice
Bachelor of Science – Criminal Justice

Accredited by:

Higher Learning Commission
East Central University – Ada
Degrees Offered:

Bachelor of Arts – Criminal Justice – Adult Corrections

Accredited by:

Higher Learning Commission
Eastern Oklahoma State College – Wilburton
Degrees Offered:

Associate of Science – Criminal Justice

Accredited by:

Higher Learning Commission
Langston University – Langston
Degrees Offered:

Associate of Science – Criminal Justice
Bachelor of Science – Criminal Justice - Corrections

Accredited by:

Higher Learning Commission
Mid-America Christian University – Oklahoma City
Degrees Offered:

Bachelor of Science – Psychology – Criminal Justice

Accredited by:

Higher Learning Commission
National American University – Tulsa, online
Degrees Offered:

Associate of Applied Science – Criminal Justice
Bachelor of Science – Criminal Justice

Accredited by:

Higher Learning Commission
Northeastern Oklahoma A&M College – Miami
Degrees Offered:

Associate in Arts – Criminal Justice

Accredited by:

Higher Learning Commission
Northeastern State University – Tahlequah
Degrees Offered:

Bachelor of Science – Criminal Justice
Master of Science – Criminal Justice

Accredited by:

Higher Learning Commission
Northwestern Oklahoma State University – Alva
Degrees Offered:

Bachelor of Science – Criminal Justice – Law Enforcement

Accredited by:

Higher Learning Commission
Oklahoma City University – Oklahoma City
Degrees Offered:

Bachelor of Science – Criminal Justice
Master of Science - Criminology

Accredited by:

Higher Learning Commission
Redlands Community College – El Reno
Degrees Offered:

Associate in Applied Science – Criminal Justice – Corrections
Associate in Arts – Criminal Justice
Certificate - Corrections

Accredited by:

Higher Learning Commission
Rogers State University – Claremore
Degrees Offered:

Associate of Arts – Criminal Justice Studies
Bachelor of Science – Justice Administration

Accredited by:

Higher Learning Commission
Southeastern Oklahoma State University – Durant
Degrees Offered:

Bachelor of Science – Criminal Justice

Accredited by:

Higher Learning Commission
Southwestern Oklahoma State University – Weatherford, Sayre
Degrees Offered:

Associate of Science – Criminal Justice- Corrections

Accredited by:

Higher Learning Commission
St. Gregory's University – Shawnee
Degrees Offered:

Bachelor of Science – Social Science – Criminal Justice

Accredited by:

Higher Learning Commission
Tulsa Community College – Tulsa
Degrees Offered:

Associate in Arts – Criminal Justice

Accredited by:

Higher Learning Commission
University of Central Oklahoma – Edmond
Degrees Offered:

Bachelor of Arts – Criminal Justice
Master of Arts – Criminal Justice Management and Administration

Accredited by:

Higher Learning Commission
University of Phoenix – Oklahoma City, Tulsa, online
Degrees Offered:

Bachelor of Science – Criminal Justice Administration

Accredited by:

Higher Learning Commission
Vatterott College – Tulsa
Degrees Offered:

Associate of Occupational Science – Criminal Justice

Accredited by:

Accrediting Commission of Career Schools and Colleges
Western Oklahoma State College – Altus
Degrees Offered:

Associate in Applied Science – Criminal Justice- Corrections

Accredited by:

Higher Learning Commission
---
Oregon
Carrington College –Portland
Degrees Offered:

Associate of Science – Criminal Justice
Certificate – Criminal Justice

Accredited by:

Accrediting Commission for Community and Junior Colleges
Chemeketa Community College – Salem
Degrees Offered:

Certificate – Juvenile Corrections
Certificate – Corrections

Accredited by:

Northwest Commission on Colleges & Universities
Clackamas Community College – Oregon City
Degrees Offered:

Associate in Applied Science – Corrections
Associate in Applied Science – Criminal Justice
Certificate – Juvenile Corrections

Accredited by:

Northwest Commission on Colleges & Universities
Klamath Community College – Klamath Falls
Degrees Offered:

Associate in Applied Science- Criminal Justice
Certificate – Criminal Justice

Accredited by:

Northwest Commission on Colleges & Universities
Lane Community College – Eugene
Degrees Offered:

Associate in Applied Science – Criminal Justice
Associate in Applied Science – Juvenile Corrections

Accredited by:

Northwest Commission on Colleges & Universities
Linn-Benton Community College – Albany
Degrees Offered:

Associate in Applied Science – Criminal Justice
Associate in Science – Sociology – Crime and Justice
Certificate – Juvenile Corrections

Accredited by:

Northwest Commission on Colleges & Universities
Pioneer Pacific College – Wilsonville, Springfield
Degrees Offered:

Associate of Applied Science – Criminal Justice

Accredited by:

Accrediting Council for Independent Colleges & Schools
Portland Community College – Portland
Degrees Offered:

Associate of Applied Science – Criminal Justice
Certificate – Corrections Technician

Accredited by:

Northwest Commission on Colleges & Universities
Portland State University – Portland, online
Degrees Offered:

Bachelor of Science – Criminology & Criminal Justice
Bachelor of Arts – Criminology & Criminal Justice
Post-baccalaureate Certificate – Criminology & Criminal Justice
Master of Science – Criminology & Criminal Justice

Accredited by:

Northwest Commission on Colleges and Universities
Rogue Community College – Grants Pass
Degrees Offered:

Associate of Applied Science – Criminal Justice
Associate of Science – Criminology

Accredited by:

Northwest Commission on Colleges & Universities
Southern Oregon University – Ashland
Degrees Offered:

Bachelor of Arts – Criminal Justice
Bachelor of Science – Criminal Justice

Accredited by:

Northwest Commission on Colleges & Universities
University of Phoenix – Tigard, online
Degrees Offered:

Bachelor of Science – Criminal Justice Administration

Accredited by:

Higher Learning Commission
Western Oregon University – Monmouth
Degrees Offered:

Bachelor of Arts – Criminal Justice
Master of Arts – Criminal Justice

Accredited by:

Northwest Commission on Colleges & Universities
---
Pennsylvania
Alvernia University – Reading
Degrees Offered:

Bachelor of Science – Criminal Justice Administration

Accredited by:

Middle States Commission on Higher Education
Arcadia University – Glenside
Degrees Offered:

Bachelor of Science – Criminal Justice

Accredited by:

Middle States Commission on Higher Education
Berks Technical Institute – Wyomissing
Degrees Offered:

Associate in Specialized Business – Criminal Justice

Accredited by:

Accrediting Council for Independent Colleges and Schools
Bloomsburg University of Pennsylvania – Bloomsburg
Degrees Offered:

Bachelor of Arts – Criminal Justice

Accredited by:

Middle States Commission on Higher Education
California University of Pennsylvania – California, online
Degrees Offered:

Bachelor of Arts – Criminal Justice
Master of Science – Criminal Justice
Doctor of Philosophy – Criminal Justice

Accredited by:

Middle States Commission on Higher Education
Cedar Crest College – Allentown
Degrees Offered:

Bachelor of Science – Criminal Justice

Accredited by:

Middle States Commission on Higher Education
Central Pennsylvania College – Summerdale, Lancaster, online
Degrees Offered:

Associate in Science – Criminal Justice
Bachelor of Science – Criminal Justice Administration

Accredited by:

Middle States Commission on Higher Education
Chestnut Hill College – Philadelphia
Degrees Offered:

Bachelor of Science – Criminal Justice

Accredited by:

Middle States Commission on Higher Education
Delaware Valley University – Doylestown
Degrees Offered:

Bachelor of Science – Criminal Justice

Accredited by:

Middle States Commission on Higher Education
DeSales University – Center Valley
Degrees Offered:

Bachelor of Arts – Criminal Justice
BA to MA in Criminal Justice– 5-year program
Master of Arts -Criminal Justice

Accredited by:

Middle States Commission on Higher Education
Drexel University – Philadelphia, online
Degrees Offered:

Bachelor of Science – Criminal Justice
Bachelor of Science – Criminology and Justice Policies

Accredited by:

Middle States Commission on Higher Education
Edinboro University of Pennsylvania – Edinboro
Degrees Offered:

Associate of Arts – Criminal Justice
Bachelor of Arts – Criminal Justice

Accredited by:

Middle States Commission on Higher Education
Fortis College – Erie
Degrees Offered:

Associate of Applied Science – Criminal Justice

Accredited by:

Accrediting Commission of Career Schools and Colleges
Accrediting Council for Independent Colleges and Schools
Gannon University – Erie
Degrees Offered:

Associate of Arts – Criminal Justice
Bachelor of Arts – Criminal Justice

Accredited by:

Middle States Commission on Higher Education
Gwynedd Mercy University – Gwynedd Valley
Degrees Offered:

Bachelor of Science – Criminal Justice

Accredited by:

Middle States Commission on Higher Education
Harrisburg Area Community College – Harrisburg
Degrees Offered:

Associate in Arts – Criminal Justice

Accredited by:

Middle States Commission on Higher Education
Holy Family University – Philadelphia
Degrees Offered:

Bachelor of Science – Criminal Justice
Master of Science – Criminal Justice

Accredited by:

Middle States Commission on Higher Education
Immaculata University – Immaculata
Degrees Offered:

Bachelor of Arts – Criminology

Accredited by:

Middle States Commission on Higher Education
Keystone College – La Plume
Degrees Offered:

Bachelor of Science – Criminal Justice
Associate of Science – Criminal Justice

Accredited by:

Middle States Commission on Higher Education
King's College – Wilkes Barre
Degrees Offered:

Bachelor of Arts – Criminal Justice

Accredited by:

Middle States Commission on Higher Education
Kutztown University of Pennsylvania – Kutztown
Degrees Offered:

Bachelor of Science – Criminal Justice

Accredited by:

Middle States Commission on Higher Education
La Roche College – Pittsburgh
Degrees Offered:

Bachelor of Science – Criminal Justice
Certificate - Criminalistics

Accredited by:

Middle States Commission on Higher Education
La Salle University – Philadelphia
Degrees Offered:

Bachelor of Science – Criminal Justice

Accredited by:

Middle States Commission on Higher Education
Lancaster County Career and Technology Center – Willow Street
Degrees Offered:

Certificate – Protective Services

Accredited by:

Council on Occupational Education
Lebanon Valley College – Annville
Degrees Offered:

Bachelor of Science – Criminal Justice

Accredited by:

Middle States Commission on Higher Education
Lehigh Carbon Community College – Schnecksville
Degrees Offered:

Associate of Applied Science – Criminal Justice Administration
Associate of Arts – Criminal Justice Administration
Certificate – Corrections

Accredited by:

Middle States Commission on Higher Education
Lincoln University of Pennsylvania – Lincoln University
Degrees Offered:

Bachelor of Science – Criminal Justice

Accredited by:

Middle States Commission on Higher Education
Lock Haven University – Lock Haven
Degrees Offered:

Associate of Arts – Criminal Justice

Accredited by:

Middle States Commission on Higher Education
Mansfield University of Pennsylvania – Mansfield
Degrees Offered:

Bachelor of Science – Criminal Justice Administration

Accredited by:

Middle States Commission on Higher Education
Marywood University – Scranton
Degrees Offered:

Bachelor of Arts – Criminal Justice
Master of Science – Criminal Justice
BA to MS Criminal Justice – 5-year program

Accredited by:

Middle States Commission on Higher Education
McCann School of Business & Technology –Allentown, Hazleton, Lewisburg, Pottsville, Wilkes-Barre and online
Degrees Offered:

Associate in Specialized Business – Criminal Justice

Accredited by:

Accrediting Council for Independent Colleges and Schools
Mercyhurst College – Erie, online
Degrees Offered:

Associate of Arts – Criminal Justice -Law Enforcement
Bachelor of Arts – Criminal Justice
Graduate Certificate – Criminal Justice Administration
Master of Science – Criminal Justice Administration

Accredited by:

Middle States Commission on Higher Education
Messiah College – Grantham
Degrees Offered:

Bachelor of Arts – Criminal Justice

Accredited by:

Middle States Commission on Higher Education
Mount Aloysius College – Cresson
Degrees Offered:

Associate of Science – Criminology
Bachelor of Science - Criminology

Accredited by:

Middle States Commission on Higher Education
Neumann University – Aston
Degrees Offered:

Bachelor of Science – Criminal Justice

Accredited by:

Middle States Commission on Higher Education
Peirce College – Philadelphia, online
Degrees Offered:

Bachelor of Arts – Criminal Justice Studies

Accredited by:

Middle States Commission on Higher Education
Penn Foster Career School – online
Degrees Offered:

Bachelor of Science – Criminal Justice
Associate of Science – Criminal Justice

Accredited by:

Distance Education Accrediting Commission
Penn State World Campus – online
Degrees Offered:

Bachelor of Science – Criminal Justice

Accredited by:

Middle States Commission on Higher Education
Pennsylvania State University – Abington – Abington
Degrees Offered:

Bachelor of Arts – Criminal Justice
Bachelor of Science – Criminal Justice

Accredited by:

Middle States Commission on Higher Education
Pennsylvania State University Altoona – Altoona
Degrees Offered:

Associate of Arts – Criminal Justice
Bachelor of Arts – Criminal Justice
Bachelor of Science – Criminal Justice

Accredited by:

Middle States Commission on Higher Education
Pennsylvania State University Fayette-Eberly Campus – Uniontown
Degrees Offered:

Bachelor of Arts- Administration of Justice
Bachelor of Science – Administration of Justice

Accredited by:

Middle States Commission on Higher Education
Pennsylvania State University Harrisburg – Harrisburg
Degrees Offered:

Bachelor of Science – Criminal Justice

Accredited by:

Middle States Commission on Higher Education
Pennsylvania State University Schuylkill – Schuylkill Haven
Degrees Offered:

Bachelor of Arts- Administration of Justice
Bachelor of Science – Administration of Justice

Accredited by:

Middle States Commission on Higher Education
Pennsylvania State University Wilkes-Barre – Lehman
Degrees Offered:

Bachelor of Arts- Administration of Justice
Bachelor of Science – Administration of Justice

Accredited by:

Middle States Commission on Higher Education
Point Park University – Pittsburgh, online
Degrees Offered:

Bachelor of Science – Criminal Justice
Master of Science – Criminal Justice Administration

Accredited by:

Middle States Commission on Higher Education
Saint Francis University – Loretto
Degrees Offered:

Bachelor of Arts – Criminal Justice
Bachelor of Science – Criminal Justice

Accredited by:

Middle States Commission on Higher Education
Seton Hill University – Greensburg
Degrees Offered:

Bachelor of Arts – Criminal Justice

Accredited by:

Middle States Commission on Higher Education
Shippensburg University – Shippensburg
Degrees Offered:

Bachelor of Science – Criminal Justice

Accredited by:

Middle States Commission on Higher Education
Slippery Rock University – Slippery Rock
Degrees Offered:

Bachelor of Science- Criminology & Criminal Justice

Accredited by:

Middle States Commission on Higher Education
South Hills School of Business & Technology - State College, Altoona
Degrees Offered:

Associate in Specialized Business – Criminal Justice
Optional Program for graduates with ASB in CJ – earn Bachelor of Science in Behavioral Science in two years from St. Francis University

Accredited by:

Accrediting Council for Independent Colleges and Schools
Temple University – Philadelphia
Degrees Offered:

Bachelor of Arts – Criminal Justice
Master of Arts – Criminal Justice
Doctor of Philosophy – Criminal Justice

Accredited by:

Middle States Commission on Higher Education
Thiel College – Greenville
Degrees Offered:

Bachelor of Arts – Criminal Justice Studies

Accredited by:

Middle States Commission on Higher Education
University of Phoenix – Harrisburg, Levittown, Philadelphia, Pittsburgh, Washington, Wayne and online
Degrees Offered:

Bachelor of Science – Criminal Justice Administration

Accredited by:

Higher Learning Commission
University of Pittsburgh Bradford – Bradford
Degrees Offered:

Bachelor of Arts – Social Sciences – Administration of Justice

Accredited by:

Middle States Commission on Higher Education
University of Pittsburg Greensburg – Greensburg
Degrees Offered:

Bachelor of Arts – Criminal Justice

Accredited by:

Middle States Commission on Higher Education
University of Scranton – Scranton
Degrees Offered:

Associate in Science – Criminal Justice
Bachelor of Science – Criminal Justice

Accredited by:

Middle States Commission on Higher Education
Villanova University – Villanova
Degrees Offered:

Bachelor of Science – Sociology – Criminology

Accredited by:

Middle States Commission on Higher Education
Waynesburg University – Waynesburg
Degrees Offered:

Bachelor of Science – Criminal Justice Administration

Accredited by:

Middle States Commission on Higher Education
West Chester University of Pennsylvania – West Chester
Degrees Offered:

Bachelor of Science – Criminal Justice
Master of Science – Criminal Justice

Accredited by:

Middle States Commission on Higher Education
Westmoreland County Community College – Youngwood
Degrees Offered:

Associate in Arts – Criminal Justice
Associate in Applied Science – Criminal Justice
Certificate – Corrections

Accredited by:

Middle States Commission on Higher Education
Wilkes University – Wilkes-Barre
Degrees Offered:

Bachelor of Science – Criminology

Accredited by:

Middle States Commission on Higher Education
York College of Pennsylvania – York
Degrees Offered:

Associate of Science – Criminal Justice
Bachelor of Science – Criminal Justice

Accredited by:

Middle States Commission on Higher Education
YTI Career Institute – Altoona, Lancaster, online
Degrees Offered:

Associate in Specialized Business – Criminal Justice & First Response

Accredited by:

Accrediting Commission of Career Schools & Colleges
---
Rhode Island
Johnson & Wales University – Providence, online
Degrees Offered:

Bachelor of Science – Criminal Justice
Master of Science – Criminal Justice

Accredited by:

New England Association of Schools and Colleges
New England Institute of Technology – East Greenwich
Degrees Offered:

Associate of Science – Criminal Justice
Bachelor of Science – Criminal Justice

Accredited by:

New England Association of Schools and Colleges
Rhode Island College – Providence
Degrees Offered:

Bachelor of Arts – Justice Studies
Master of Arts – Justice Studies

Accredited by:

New England Association of Schools and Colleges
Roger Williams University – Bristol
Degrees Offered:

Bachelor of Science – Criminal Justice
Master of Science – Criminal Justice

Accredited by:

New England Association of Schools and Colleges
Salve Regina University – Newport
Degrees Offered:

Associate of Science – Administration of Justice
Bachelor of Science – Administration of Justice

Accredited by:

New England Association of Schools and Colleges
---
South Carolina
Benedict College – Columbia
Degrees Offered:

Bachelor of Science – Criminal Justice- Corrections

Accredited by:

Southern Association of Colleges and Schools Commission on Colleges
Bob Jones University – Greenville
Degrees Offered:

Bachelor of Science – Criminal Justice

Accredited by:

Southern Association of Colleges and Schools Commission on Colleges
Brown Mackie College – Greenville
Degrees Offered:

Associate of Science – Criminal Justice
Bachelor of Science – Criminal Justice

Accredited by:

Accrediting Council for Independent Colleges and Schools
Charleston Southern University – Charleston
Degrees Offered:

Bachelor of Science – Criminal Justice
Master of Science – Criminal Justice

Accredited by:

Southern Association of Colleges and Schools Commission on Colleges
Clemson University – Clemson
Degrees Offered:

Bachelor of Science – Criminal Justice
Bachelor of Arts – Criminal Justice

Accredited by:

Southern Association of Colleges and Schools Commission on Colleges
Claflin University – Orangeburg, online
Degrees Offered:

Bachelor of Arts – Criminal Justice

Accredited by:

Southern Association of Colleges and Schools Commission on Colleges
Coker College – Hartsville
Degrees Offered:

Bachelor of Science – Criminology

Accredited by:

Southern Association of Colleges and Schools Commission on Colleges
ECPI University – North Charleston, online
Degrees Offered:

Bachelor of Science – Criminal Justice

Accredited by:

Southern Association of Colleges and Schools Commission on Colleges
Forrest College – Anderson
Degrees Offered:

Associate in Applied Science – Criminal Justice

Accredited by:

Accrediting Council for Independent Colleges and Schools
Lander University – Greenwood
Degrees Offered:

Bachelor of Science – Criminology

Accredited by:

Southern Association of Colleges and Schools Commission on Colleges
Limestone College – Gaffney
Degrees Offered:

Bachelor of Arts – Criminal Justice

Accredited by:

Southern Association of Colleges and Schools Commission on Colleges
Miller-Motte College - Charleston, Conway, online
Degrees Offered:

Associate of Applied Science – Criminal Justice

Accredited by:

Accrediting Council for Independent Colleges and Schools
National Center for Credibility Assessment – Fort Jackson
Degrees Offered:

Certificate – Psychophysiological Detection of Deception

Accredited by:

Accrediting Council for Independent Colleges & Schools
Northeastern Technical College – Cheraw
Degrees Offered:

Associate in Applied Science – General Technology – Criminal Justice
Certificate – Criminal Justice

Accredited by:

Southern Association of Colleges and Schools Commission on Colleges
South Carolina State University – Orangeburg
Degrees Offered:

Bachelor of Science – Criminal Justice

Accredited by:

Southern Association of Colleges and Schools Commission on Colleges
Southern Wesleyan University – Central
Degrees Offered:

Bachelor of Science – Criminal Justice Studies

Accredited by:

Southern Association of Colleges and Schools Commission on Colleges
South University – Columbia, online
Degrees Offered:

Bachelor of Science – Criminal Justice
Master of Science – Criminal Justice

Accredited by:

Southern Association of Colleges & Schools Commission on Colleges
Technical College of the Lowcountry – Beaufort
Degrees Offered:

Associate of Applied Science – Criminal Justice Technology
Certificate – Criminal Justice and Law

Accredited by:

Southern Association of Colleges & Schools Commission on Colleges
The Citadel – Charleston
Degrees Offered:

Bachelor of Arts – Criminal Justice
Master of Arts – Social Science – Criminal Justice

Accredited by:

Southern Association of Colleges and Schools Commission on Colleges
Tri-County Technical College – Charleston
Degrees Offered:

Associate in Applied Science – Criminal Justice Technology

Accredited by:

Southern Association of Colleges and Schools Commission on Colleges
Trident Technical College – Charleston
Degrees Offered:

Associate of Science – Criminal Justice
Certificate – Criminal Justice – Corrections
Certificate – Criminal Justice – Law Enforcement

Accredited by:

Southern Association of Colleges and Schools Commission on Colleges
University of Phoenix – Columbia, online
Degrees Offered:

Bachelor of Science – Criminal Justice Administration

Accredited by:

Higher Learning Commission
University of South Carolina Upstate – Spartanburg
Degrees Offered:

Bachelor of Science – Criminal Justice

Accredited by:

Southern Association of Colleges and Schools Commission on Colleges
Voorhees College – Denmark
Degrees Offered:

Bachelor of Science -Criminal Justice

Accredited by:

Southern Association of Colleges and Schools Commission on Colleges
---
South Dakota
Colorado Technical University – Sioux Falls, online
Degrees Offered:

Bachelor of Science – Criminal Justice
Master of Science – Criminal Justice
Doctor of Philosophy – Criminal Justice Management

Accredited by:

Higher Learning Commission
Dakota Wesleyan University – Mitchell
Degrees Offered:

Bachelor of Science – Criminal Justice

Accredited by:

Higher Learning Commission
Mount Marty College – Yankton
Degrees Offered:

Associate of Science – Criminal Justice
Bachelor of Science – Criminal Justice

Accredited by:

Higher Learning Commission
National American University – Rapid City, Sioux Falls, Watertown and online
Degrees Offered:

Bachelor of Science – Criminal Justice

Accredited by:

Higher Learning Commission
University of Sioux Falls – Sioux Falls
Degrees Offered:

Bachelor of Arts – Criminal Justice

Accredited by:

Higher Learning Commission
University of South Dakota – Vermillion, online
Degrees Offered:

Bachelor of Arts- Criminal Justice
Bachelor of Science – Criminal Justice

Accredited by:

Higher Learning Commission
---
Tennessee
Argosy University – Nashville, online
Degrees Offered:

Bachelor of Science – Criminal Justice
Bachelor of Arts – Psychology – Criminal Justice

Accredited by:

WASC Senior College & University Commission
Austin Peay State University – Clarksville
Degrees Offered:

Bachelor of Science – Criminal Justice

Accredited by:

Southern Association of Colleges and Schools Commission on Colleges
Bethel University – McKenzie
Degrees Offered:

Bachelor of Science – Criminal Justice
Master of Criminal Justice

Accredited by:

Southern Association of Colleges and Schools Commission on Colleges
Chattanooga College – Chattanooga
Degrees Offered:

Associate of Applied Science – Criminal Justice

Accredited by:

Accrediting Commission of Career Schools and Colleges
Columbia State Community College – Columbia
Degrees Offered:

Associate in Arts – Criminal Justice
Associate in Science – Criminal Justice
Associate in Applied Science – Criminal Justice

Accredited by:

Southern Association of Colleges and Schools Commission on Colleges
Cumberland University – Lebanon
Degrees Offered:

Associate in Arts – Criminal Justice
Bachelor of Arts – Criminal Justice & Public Administration

Accredited by:

Southern Association of Colleges and Schools Commission on Colleges
Daymar College – Clarksville, Nashville, Murfreesboro, online
Degrees Offered:

Associate of Science – Criminal Justice

Accredited by:

Accrediting Council for Independent Colleges & Schools
Dyersburg State Community College – Dyersburg
Degrees Offered:

Associate of Arts – Criminal Justice
Associate of Science – Criminal Justice
Certificate – Corrections & Law Enforcement

Accredited by:

Southern Association of Colleges and Schools Commission on Colleges
East Tennessee State University – Johnson City
Degrees Offered:

Bachelor of Arts – Criminal Justice & Criminology
Bachelor of Science - Criminal Justice & Criminology
Master of Arts - Criminal Justice & Criminology

Accredited by:

Southern Association of Colleges and Schools Commission on Colleges
Freed -Hardeman University – Henderson
Degrees Offered:

Bachelor of Science – Criminal Justice

Accredited by:

Southern Association of Colleges and Schools Commission on Colleges
King University – Bristol
Degrees Offered:

Bachelor of Science – Criminal Justice

Accredited by:

Southern Association of Colleges and Schools Commission on Colleges
Lane College – Jackson
Degrees Offered:

Bachelor of Science – Criminal Justice

Accredited by:

Southern Association of Colleges and Schools Commission on Colleges
LeMoyne-Owen College – Memphis
Degrees Offered:

Bachelor of Science – Criminal Justice

Accredited by:

Southern Association of Colleges and Schools Commission on Colleges
Lincoln Memorial University – Harrogate
Degrees Offered:

Bachelor of Science – Criminology and Criminal Justice
Master of Science – Criminal Justice

Accredited by:

Southern Association of Colleges and Schools Commission on Colleges
Martin Methodist College -Pulaski
Degrees Offered:

Bachelor of Science – Criminal Justice

Accredited by:

Southern Association of Colleges and Schools Commission on Colleges
Middle Tennessee State University – Murfreesboro
Degrees Offered:

Bachelor of Science – Criminal Justice Administration

Accredited by:

Southern Association of Colleges and Schools Commission on Colleges
Miller-Motte College - Chattanooga, online
Degrees Offered:

Associate of Applied Science – Criminal Justice
Bachelor of Science – Criminal Justice

Accredited by:

Accrediting Council for Independent Colleges and Schools
National American University – Austin, Dallas, Georgetown, Houston, Richardson, online
Degrees Offered:

Associate of Applied Science – Criminal Justice
Bachelor of Science – Criminal Justice

Accredited by:

Higher Learning Commission
Remington College - Memphis, Nashville and online
Degrees Offered:

Bachelor of Applied Science – Criminal Justice
Associate of Applied Science – Criminal Justice

Accredited by:

Accrediting Commission of Career Schools and Colleges
Southwest Tennessee Community College – Memphis
Degrees Offered:

Associate in Applied Science – Criminal Justice

Accredited by:

Southern Association of Colleges & Schools Commission on Colleges
University of Memphis – Memphis
Degrees Offered:

Bachelor of Arts – Criminal Justice
Master of Arts – Criminal Justice

Accredited by:

Southern Association of Colleges and Schools Commission on Colleges
University of Phoenix – Chattanooga, Cordova, Franklin, Nashville, online
Degrees Offered:

Bachelor of Science – Criminal Justice Administration

Accredited by:

Higher Learning Commission
University of Tennessee – Knoxville, Martin, Chattanooga
Degrees Offered:

Bachelor of Science- Criminal Justice
Master of Science – Criminal Justice

Accredited by:

Southern Association of Colleges & Schools Commission on Colleges
Volunteer State Community College – Gallatin
Degrees Offered:

Associate of Applied Science – Criminal Justice
Associate of Science – Criminal Justice
Associate of Arts – Criminal Justice

Accredited by:

Southern Association of Colleges and Schools Commission on Colleges
---
Texas
Abilene Christian University – Abilene
Degrees Offered:

Bachelor of Arts – Criminal Justice
Bachelor of Science – Criminal Justice

Accredited by:

Southern Association of Colleges and Schools Commission on Colleges
Alvin Community College – Alvin
Degrees Offered:

Associate of Arts – Criminal Justice
Associate in Applied Science – Criminal Justice – Law Enforcement & Police Administration
Certificate – Criminal Justice Basic Law Enforcement Academy

Accredited by:

Southern Association of Colleges and Schools Commission on Colleges
American Intercontinental University – Houston, online
Degrees Offered:

Associate of Science – Criminal Justice
Bachelor of Science – Criminal Justice
Bachelor of Science – Criminal Justice – Corrections and Case Management

Accredited by:

Higher Learning Commission
Angelo State University – San Angelo
Degrees Offered:

Bachelor of Arts – Criminal Justice
Master of Science – Criminal Justice

Accredited by:

Southern Association of Colleges and Schools Commission on Colleges
Argosy University – Dallas, Farmers Branch, online
Degrees Offered:

Bachelor of Science – Criminal Justice
Bachelor of Arts – Psychology – Criminal Justice

Accredited by:

WASC Senior College & University Commission
Austin Community College District – Austin
Degrees Offered:

Associate of Applied Science – Criminal Justice – Corrections
Associate of Applied Science – Criminal Justice – Law Enforcement
Certificate Level 1 – Texas Peace Officer Criminal Justice

Accredited by:

Southern Association of Colleges and Schools Commission on Colleges
Brown Mackie College – Dallas/Ft. Worth, San Antonio
Degrees Offered:

Associate of Science – Criminal Justice
Bachelor of Science – Criminal Justice

Accredited by:

Accrediting Council for Independent Colleges and Schools
Central Texas College – Kileen
Degrees Offered:

Associate of Applied Science – Criminal Justice
Associate of Applied Science – Criminal Justice – Corrections
Certificate – Criminal Justice Studies

Accredited by:

Southern Association of Colleges and Schools Commission on Colleges
Concordia University Texas – Austin, online
Degrees Offered:

Bachelor of Arts – Criminal Justice & Criminology

Accredited by:

Southern Association of Colleges and Schools Commission on Colleges
Dallas Baptist University – Dallas
Degrees Offered:

Bachelor of Applied Science – Criminal Justice
Bachelor of Arts – Criminal Justice
Bachelor of Science – Criminal Justice

Accredited by:

Southern Association of Colleges and Schools Commission on Colleges
Del Mar College – Corpus Christi, online
Degrees Offered:

Associate of Science – Criminal Justice – Corrections
Associate of Science – Criminal Justice – Law Enforcement

Accredited by:

Southern Association of Colleges and Schools Commission on Colleges
Hardin-Simmons University – Abilene
Degrees Offered:

Bachelor of Science – Criminal Justice

Accredited by:

Southern Association of Colleges and Schools Commission on Colleges
Hill College – Hillsboro
Degrees Offered:

Associate in Arts – Criminal Justice
Certificate – Corrections
Associate in Applied Science – Criminal Justice – Corrections

Accredited by:

Southern Association of Colleges and Schools Commission on Colleges
Howard College – Big Spring
Degrees Offered:

Associate of Science – Criminal Justice
Associate of Applied Science – Criminal Justice Technology – Law Enforcement Specialization
Certificate – Criminal Justice Technology

Accredited by:

Southern Association of Colleges and Schools Commission on Colleges
Howard Payne University – Brownwood, online
Degrees Offered:

Master of Science – Criminal Justice

Accredited by:

Southern Association of Colleges and Schools Commission on Colleges
Huston-Tilotson University – Austin
Degrees Offered:

Bachelor of Arts – Criminal Justice

Accredited by:

Southern Association of Colleges and Schools Commission on Colleges
Jarvis Christian College – Hawkins
Degrees Offered:

Bachelor of Science – Criminal Justice

Accredited by:

Southern Association of Colleges and Schools Commission on Colleges
Lamar University – Beaumont
Degrees Offered:

Bachelor of Arts – Criminal Justice
Bachelor of Science – Criminal Justice
Master of Science – Criminal Justice

Accredited by:

Southern Association of Colleges and Schools Commission on Colleges
Lone Star College System – Cyfair – Cypress, online
Degrees Offered:

Associate of Arts – Criminal Justice

Accredited by:

Southern Association of Colleges and Schools Commission on Colleges
Lone State College System – Kingwood – Kingwood
Degrees Offered:

Associate of Arts – Criminal Justice

Accredited by:

Southern Association of Colleges and Schools Commission on Colleges
Lone Star College System – Montgomery – Conroe
Degrees Offered:

Associate of Arts – Criminal Justice

Accredited by:

Southern Association of Colleges and Schools Commission on Colleges
Lone Star College System-Tomball – Tomball
Degrees Offered:

Associate of Arts – Criminal Justice

Accredited by:

Southern Association of Colleges and Schools Commission on Colleges
McLennan Community College – Waco
Degrees Offered:

Associate of Applied Science – Criminal Justice – Corrections
Certificate of Completion – Criminal Justice - Corrections

Accredited by:

Southern Association of Colleges and Schools Commission on Colleges
Midwestern State University – Wichita Falls
Degrees Offered:

Bachelor of Science – Criminal Justice - Corrections
Master of Arts – Criminal Justice

Accredited by:

Southern Association of Colleges and Schools Commission on Colleges
Northeast Texas Community College – Mount Pleasant
Degrees Offered:

Certificate – Police Academy
Certificate – Basic County Corrections

Accredited by:

Southern Association of Colleges and Schools Commission on Colleges
Our Lady of the Lake University – San Antonio, online
Degrees Offered:

Bachelor of Arts – Criminology & Criminal Justice

Accredited by:

Southern Association of Colleges and Schools Commission on Colleges
Prairie View A&M University – Prairie View
Degrees Offered:

Bachelor of Science – Criminal Justice

Accredited by:

Southern Association of Colleges and Schools Commission on Colleges
Remington College - Fort Worth, Houston, Garland and online
Degrees Offered:

Bachelor of Science – Criminal Justice
Associate of Applied Science – Criminal Justice

Accredited by:

Accrediting Commission of Career Schools and Colleges
Sam Houston State University – Huntsville, online
Degrees Offered:

Bachelor of Science – Criminal Justice
Bachelor of Arts – Criminal Justice
Master of Science – Criminal Justice
Master of Arts – Criminal Justice & Criminology
Master of Science - Criminal Justice Leadership & Management
Graduate Certificate – Criminal Justice Leadership & Management
Doctor of Philosophy – Criminal Justice

Accredited by:

Southern Association of Colleges and Schools Commission on Colleges
San Jacinto College – Pasadena
Degrees Offered:

Associate in Applied Science – Criminal Justice
Certificate – Criminal Justice
Certificate – Criminal Justice Level II

Accredited by:

Southern Association of Colleges and Schools Commission on Colleges
South University – Austin, online
Degrees Offered:

Bachelor of Science – Criminal Justice
Master of Science – Criminal Justice

Accredited by:

Southern Association of Colleges & Schools Commission on Colleges
St. Edward's University – Austin
Degrees Offered:

Bachelor of Arts – Criminal Justice
Bachelor of Arts – Criminology

Accredited by:

Southern Association of Colleges and Schools Commission on Colleges
Stephen F. Austin State University – Nacogdoches
Degrees Offered:

Associate in Applied Science – Criminal Justice - Corrections

Accredited by:

Southern Association of Colleges and Schools Commission on Colleges
Sul Ross State University – Alpine
Degrees Offered:

Bachelor of Science – Criminal Justice

Accredited by:

Southern Association of Colleges and Schools Commission on Colleges
Tarleton State University – Stephenville
Degrees Offered:

Bachelor of Science – Criminal Justice
Bachelor of Applied Arts & Sciences – Criminal Justice Administration
Master of Criminal Justice
Master of Public Administration

Accredited by:

Southern Association of Colleges and Schools Commission on Colleges
Texas A&M International University – Laredo
Degrees Offered:

Bachelor of Science – Criminal Justice
Master of Science – Criminal Justice

Accredited by:

Southern Association of Colleges and Schools Commission on Colleges
Texas Southern University – Houston
Degrees Offered:

Bachelor of Science – Administration of Justice- Criminal & Juvenile Justice

Accredited by:

Southern Association of Colleges and Schools Commission on Colleges
Texas Southmost College – Brownsville
Degrees Offered:

Associate of Arts – Criminal Justice

Accredited by:

Southern Association of Colleges and Schools Commission on Colleges
Texas State University – San Marcos, Round Rock
Degrees Offered:

Bachelor of Science – Criminal Justice
Master of Science – Criminal Justice
Doctor of Philosophy – Criminal Justice

Accredited by:

Southern Association of Colleges and Schools Commission on Colleges
Texas Wesleyan University – Fort Worth
Degrees Offered:

Bachelor of Science – Criminal Justice
Master of Science – Criminal Justice

Accredited by:

Southern Association of Colleges and Schools Commission on Colleges
Texas Woman's University – Denton
Degrees Offered:

Bachelor of Science – Criminal Justice

Accredited by:

Southern Association of Colleges and Schools Commission on Colleges
Trinity Valley Community College – Athens, Kaufman, Palestine, Terrell, online
Degrees Offered:

Associate in Applied Science – Criminal Justice – Law Enforcement
Associate in Arts – Criminal Justice
Certificate – Correctional Systems

Accredited by:

Southern Association of Colleges and Schools Commission on Colleges
University of Houston Clear Lake – Houston
Degrees Offered:

Bachelor of Science – Legal Studies

Accredited by:

Southern Association of Colleges and Schools Commission on Colleges
University of Houston Downtown – Houston
Degrees Offered:

Bachelor of Applied Arts and Sciences – Criminal Justice
Master of Science – Criminal Justice

Accredited by:

Southern Association of Colleges and Schools Commission on Colleges
University of Houston Victoria – Victoria
Degrees Offered:

Bachelor of Science – Criminal Justice

Accredited by:

Southern Association of Colleges and Schools Commission on Colleges
University of Mary Hardin Baylor – Belton
Degrees Offered:

Bachelor of Arts – Criminal Justice
Bachelor of Science – Criminal Justice

Accredited by:

Southern Association of Colleges and Schools Commission on Colleges
University of Phoenix – Arlington, Austin, Dallas, El Paso, Houston, Hurst, Irving, Killeen, Plano, San Antonio, Spring, Sugar Land, online
Degrees Offered:

Bachelor of Science – Criminal Justice Administration

Accredited by:

Higher Learning Commission
University of Texas at Arlington – Arlington, online
Degrees Offered:

Bachelor of Criminology & Criminal Justice
Bachelor of Arts – Criminology & Criminal Justice
Master of Arts – Criminology & Criminal Justice

Accredited by:

Southern Association of Colleges and Schools Commission on Colleges
University of Texas at San Antonio- San Antonio
Degrees Offered:

Bachelor of Arts – Criminal Justice
Master of Science – Criminal Justice & Criminology

Accredited by:

Southern Association of Colleges and Schools Commission on Colleges
University of Texas at Tyler – Tyler
Degrees Offered:

Bachelor of Science – Criminal Justice
Master of Science – Criminal Justice

Accredited by:

Southern Association of Colleges and Schools Commission on Colleges
University of Texas of the Permian Basin – Odessa, online
Degrees Offered:

Bachelor of Science – Criminology & Criminal Justice
Master of Science – Criminal Justice Administration

Accredited by:

Southern Association of Colleges and Schools Commission on Colleges
University of Texas Pan-American – Edinburg
Degrees Offered:

Bachelor of Science – Criminal Justice
Bachelor of Science – Criminology & Criminal Justice
Master of Science – Criminal Justice

Accredited by:

Southern Association of Colleges and Schools Commission on Colleges
Vernon College – Vernon, Wichita Falls
Degrees Offered:

Certificate – Police Academy

Accredited by:

Southern Association of Colleges and Schools Commission on Colleges
Vista College – Richardson, online
Degrees Offered:

Associate of Applied Science – Criminal Justice

Accredited by:

Accrediting Commission of Career Schools and Colleges
Wayland Baptist University – Plainview, online
Degrees Offered:

Bachelor of Arts – Justice Administration
Bachelor of Applied Science – Justice Administration
Bachelor of Science – Justice Administration
Bachelor of Applied Science – Justice Administration – Law Enforcement
Bachelor of Arts – Justice Administration – Law Enforcement
Bachelor of Science - Justice Administration – Law Enforcement
Bachelor of Applied Science – Justice Administration- Legal Studies
Bachelor of Science – Justice Administration- Legal Studies
Bachelor of Arts – Justice Administration – Legal Studies

Accredited by:

Southern Association of Colleges and Schools Commission on Colleges
Weatherford College – Weatherford
Degrees Offered:

Certificate – Law Enforcement Academy

Accredited by:

Southern Association of Colleges and Schools Commission on Colleges
West Texas A&M University – Canyon, online
Degrees Offered:

Bachelor of Arts – Criminal Justice Administration
Bachelor of Science – Criminal Justice Administration

Accredited by:

Southern Association of Colleges & Schools Commission on Colleges
Wharton County Junior College – Wharton
Degrees Offered:

Associate of Arts – Criminal Justice

Accredited by:

Southern Association of Colleges & Schools Commission on Colleges
Wiley College – Marshall
Degrees Offered:

Bachelor of Science – Criminal Justice

Accredited by:

Southern Association of Colleges and Schools Commission on Colleges
---
Utah
Argosy University – Salt Lake City
Degrees Offered:

Bachelor of Science – Criminal Justice
Bachelor of Arts – Psychology – Criminal Justice

Accredited by:

WASC Senior College & University Commission
Dixie State University – St. George
Degrees Offered:

Associate of Science – Criminal Justice
Bachelor of Arts – Criminology
Bachelor of Science - Criminology

Accredited by:

Northwest Commission on Colleges and Universities
Eagle Gate College – Murray, Layton, online
Degrees Offered:

Bachelor in Criminal Justice

Accredited by:

Accrediting Council for Independent Colleges and Schools
New Charter University – online
Degrees Offered:

Associate of Science – Criminal Justice
Bachelor of Science – Criminal Justice
Master of Science – Criminal Justice

Accredited by:

Distance Education Accrediting Commission
Provo College – online
Degrees Offered:

Bachelor of Science – Criminal Justice

Accredited by:

Accrediting Council for Independent Colleges and Schools
Snow College – Ephraim, online
Degrees Offered:

Associate of Science – Criminal Justice Corrections
Associate of Applied Science – Criminal Justice Corrections
Bachelor of Science – Criminal Justice (partnership with Univ of Utah)

Accredited by:

Northwest Commission on Colleges and Universities
Southern Utah University – Cedar City
Degrees Offered:

Bachelor of Arts – Criminal Justice
Bachelor of Science – Criminal Justice
Associate of Applied Science – Criminal Justice

Accredited by:

Northwest Commission on Colleges & Universities
University of Phoenix – Clearfield, Pleasant Grove, Salt Lake City, St. George, online
Degrees Offered:

Bachelor of Science – Criminal Justice Administration

Accredited by:

Higher Learning Commission
Utah Valley University – Orem
Degrees Offered:

Bachelor of Science – Criminal Justice

Accredited by:

Northwest Commission on Colleges & Universities
Weber State University – Ogden, online
Degrees Offered:

Bachelor of Science – Criminal Justice
Master of Science – Criminal Justice

Accredited by:

Northwest Commission on Colleges & Universities
---
Vermont
Castleton University – Castleton
Degrees Offered:

Associate of Science – Criminal Justice
Bachelor of Arts – Criminal Justice

Accredited by:

New England Association of Schools and Colleges
Champlain College – Burlington
Degrees Offered:

Bachelor of Science – Criminal Justice

Accredited by:

New England Association of Schools and Colleges
College of St. Joseph – Rutland
Degrees Offered:

Associate of Science – Criminal Justice
Bachelor of Science – Criminal Justice

Accredited by:

New England Association of Schools and Colleges
Norwich University – Northfield, online
Degrees Offered:

Bachelor of Science – Criminal Justice
Master of Science – Criminal Justice

Accredited by:

New England Association of Schools and Colleges
Southern Vermont College – Bennington
Degrees Offered:

Bachelor of Science – Criminal Justice

Accredited by:

New England Association of Schools and Colleges
---
Virginia
Argosy University – Arlington, Washington DC/VA, online
Degrees Offered:

Bachelor of Science – Criminal Justice
Bachelor of Arts – Psychology – Criminal Justice

Accredited by:

WASC Senior College & University Commission
Averett University – Danville
Degrees Offered:

Bachelor of Science – Sociology & Criminal Justice

Accredited by:

Southern Association of Colleges and Schools Commission on Colleges
Bluefield College – Bluefield, online
Degrees Offered:

Bachelor of Science – Criminal Justice

Accredited by:

Southern Association of Colleges and Schools Commission on Colleges
Blue Ridge Community College – Weyers Cave
Degrees Offered:

Associate in Applied Science – Administration of Justice – Law Enforcement
Associate in Applied Science – Administration of Justice- Corrections
Certificate – Applications in Corrections Career Studies

Accredited by:

Southern Association of Colleges and Schools Commission on Colleges
Bryant & Stratton College – Richmond, Virginia Beach, online
Degrees Offered:

Associate of Applied Science – Criminal Justice Studies

Accredited by:

Middle States Commission on Higher Education
Dabney S. Lancaster Community College – Clifton Forge
Degrees Offered:

Associate of Applied Science – Administration of Justice
Certificate – Law Enforcement

Accredited by:

Southern Association of Colleges and Schools Commission on Colleges
Danville Community College – Danville
Degrees Offered:

Associate in Applied Science – Administration of Justice - Corrections

Accredited by:

Southern Association of Colleges and Schools Commission on Colleges
ECPI University – Manassas, Newport News, Richmond Virginia Beach, online
Degrees Offered:

Bachelor of Science – Criminal Justice

Accredited by:

Southern Association of Colleges and Schools Commission on Colleges
Ferrum College – Ferrum
Degrees Offered:

Bachelor of Arts – Criminal Justice

Accredited by:

Southern Association of Colleges and Schools Commission on Colleges
George Mason University – Fairfax
Degrees Offered:

Bachelor of Arts – Criminology Law & Society
Bachelor of Science – Criminology Law & Society
Master of Arts – Criminology Law & Society
Doctor of Philosophy - Criminology Law & Society

Accredited by:

Southern Association of Colleges and Schools Commission on Colleges
Hampton University – Hampton
Degrees Offered:

Bachelor of Science – Criminal Justice

Accredited by:

Southern Association of Colleges and Schools Commission on Colleges
Liberty University – Lynchburg and online
Degrees Offered:

Associate of Arts – Criminal Justice
Bachelor of Science – Criminal Justice
Master of Science – Criminal Justice
Undergraduate Certificate – Criminal Justice
Graduate Certificate – Criminal Justice

Accredited by:

Southern Association of Colleges and Schools Commission on Colleges
Longwood University – Farmville
Degrees Offered:

Bachelor of Science – Criminology /Criminal Justice

Accredited by:

Southern Association of Colleges and Schools Commission on Colleges
Mary Baldwin University – Staunton
Degrees Offered:

Bachelor of Science – Criminal Justice

Accredited by:

Southern Association of Colleges and Schools Commission on Colleges
Marymount University – Arlington
Degrees Offered:

Bachelor of Arts – Criminal Justice

Accredited by:

Southern Association of Colleges and Schools Commission on Colleges
Miller-Motte College - Lynchburg, online
Degrees Offered:

Associate of Applied Science – Criminal Justice

Accredited by:

Accrediting Council for Independent Colleges and Schools
Old Dominion University – Norfolk
Degrees Offered:

Bachelor of Arts – Criminal Justice
Bachelor of Science – Criminal Justice
Master of Arts – Applied Sociology – Criminal Justice
Doctor of Philosophy – Criminology & Criminal Justice

Accredited by:

Southern Association of Colleges and Schools Commission on Colleges
Paul D. Camp Community College – Franklin
Degrees Offered:

Associate in Applied Science – Administration of Justice – Police Science
Associate in Applied Science – Administration of Justice –Corrections Science

Accredited by:

Southern Association of Colleges and Schools Commission on Colleges
Radford University – Radford
Degrees Offered:

Bachelor of Science – Criminal Justice

Accredited by:

Southern Association of Colleges and Schools Commission on Colleges
Regent University – Virginia Beach, online
Degrees Offered:

Bachelor of Applied Science – Criminal Justice
Bachelor of Science – Criminal Justice
Associate of Arts – Criminal Justice

Accredited by:

Southern Association of Colleges and Schools Commission on Colleges
Roanoke College – Salem
Degrees Offered:

Bachelor of Science – Criminal Justice

Accredited by:

Southern Association of Colleges and Schools Commission on Colleges
Shenandoah University – Winchester
Degrees Offered:

Bachelor of Science – Criminal Justice

Accredited by:

Southern Association of Colleges and Schools Commission on Colleges
Southside Virginia Community College – Alberta
Degrees Offered:

Associate of Applied Science – Public Service Technology – Administration of Justice
Certificate – Administration of Justice

Accredited by:

Southern Association of Colleges and Schools Commission on Colleges
South University – Richmond, Virginia Beach, online
Degrees Offered:

Bachelor of Science – Criminal Justice
Master of Science – Criminal Justice

Accredited by:

Southern Association of Colleges & Schools Commission on Colleges
Strayer University – Alexandria, Newington, online
Degrees Offered:

Bachelor of Science – Criminal Justice

Accredited by:

Middle States Commission on Higher Education
University of Management and Technology -online
Degrees Offered:

Certificate – Criminal Justice
Associate of Science – Criminal Justice
Bachelor of Science – Criminal Justice
Master of Science – Criminal Justice

Accredited by:

Distance Education Accrediting Commission
University of Phoenix – Arlington, Fairfax, Reston, Richmond, online
Degrees Offered:

Bachelor of Science – Criminal Justice Administration

Accredited by:

Higher Learning Commission
Virginia Commonwealth University – Richmond
Degrees Offered:

Bachelor of Science – Criminal Justice
Master of Science – Criminal Justice
Post-Baccalaureate Certificate – Criminal Justice

Accredited by:

Southern Association of Colleges and Schools Commission on Colleges
Virginia State University – Petersburg
Degrees Offered:

Bachelor of Science – Criminal Justice
Master of Science – Criminal Justice

Accredited by:

Southern Association of Colleges and Schools Commission on Colleges
Virginia Wesleyan College – Norfolk
Degrees Offered:

Bachelor of Science – Sociology & Criminal Justice

Accredited by:

Southern Association of Colleges and Schools Commission on Colleges
Wytheville Community College – Wytheville
Degrees Offered:

Associate in Applied Science – Protective Services Technology – Corrections Science

Accredited by:

Southern Association of Colleges and Schools Commission on Colleges
---
Washington
Argosy University – Seattle, online
Degrees Offered:

Bachelor of Science – Criminal Justice
Bachelor of Arts – Psychology – Criminal Justice

Accredited by:

WASC Senior College & University Commission
Carrington College –Spokane
Degrees Offered:

Associate of Science – Criminal Justice
Certificate – Criminal Justice

Accredited by:

Accrediting Commission for Community and Junior Colleges
Centralia College – Centralia
Degrees Offered:

Associate in Technical Arts – Criminal Justice
Associate in Arts – Criminal Justice

Accredited by:

Northwest Commission on Colleges & Universities
Columbia Basin College – Pasco
Degrees Offered:

Associate of Applied Science – Criminal Justice

Accredited by:

Northwest Commission on Colleges & Universities
Gonzaga University – Spokane, online
Degrees Offered:

Bachelor of Arts – Criminal Justice

Accredited by:

Northwest Commission on Colleges & Universities
Grays Harbor College – Aberdeen
Degrees Offered:

Associate of Science – Criminal Justice
Associate in Applied Science – Criminal Justice
Certificate of Completion – Criminal Justice

Accredited by:

Northwest Commission on Colleges & Universities
Green River Community College – Auburn
Degrees Offered:

Associate in Applied Science – Criminal Justice
Certificate – Corrections
Certificate – Law Enforcement

Accredited by:

Northwest Commission on Colleges & Universities
Pierce College – Lakewood, Puyallup
Degrees Offered:

Associate of Science – Criminal Justice
Certificate – Criminal Justice

Accredited by:

Northwest Commission on Colleges & Universities
Saint Martin's University – Lacey
Degrees Offered:

Bachelor of Arts – Criminal Justice

Accredited by:

Northwest Commission on Colleges & Universities
Seattle University – Seattle
Degrees Offered:

Bachelor of Arts – Criminal Justice – Administration of Justice
Bachelor of Arts – Criminology and Criminal Justice Theory
Master of Arts – Criminal Justice

Accredited by:

Northwest Commission on Colleges & Universities
Spokane Community College – Spokane
Degrees Offered:

Associate of Applied Science – Criminal Justice- Corrections
Certificate – Law Enforcement

Accredited by:

Northwest Commission on Colleges and Universities
Tacoma Community College – Tacoma
Degrees Offered:

Associate of Applied Science – Administration of Law & Justice
Certificate – Administration of Law & Justice- Corrections Worker

Accredited by:

Northwest Commission on Colleges and Universities
University of Phoenix – Spokane Valley, Tukwila, online
Degrees Offered:

Bachelor of Science – Criminal Justice Administration

Accredited by:

Higher Learning Commission
University of Washington – – Seattle, Bothell, Tacoma, online
Degrees Offered:

Bachelor of Arts – Law, Society and Justice
Bachelor of Arts – Criminal Justice

Accredited by:

Northwest Commission on Colleges and Universities
Walla Walla Community College – Walla Walla
Degrees Offered:

Associate in Arts – Criminal Justice

Accredited by:

Northwest Commission on Colleges & Universities
---
West Virginia
American Public University – Charles Town, online
Degrees Offered:

Associate of Arts – Criminal Justice
Bachelor of Arts – Criminal Justice
Bachelor of Science – Criminal Justice
Master of Arts – Criminal Justice
Undergraduate Certificate – Corrections Management
Graduate Certificate – Criminal Justice

Accredited by:

Higher Learning Commission
Bluefield State College – Bluefield
Degrees Offered:

Bachelor of Science – Criminal Justice Administration

Accredited by:

Higher Learning Commission
Fairmont State University – Fairmont
Degrees Offered:

Bachelor of Science – Criminal Justice
Master of Science – Criminal Justice

Accredited by:

Higher Learning Commission
Glenville State College – Glenville
Degrees Offered:

Associate of Science – Criminal Justice
Bachelor of Science – Criminal Justice

Accredited by:

Higher Learning Commission
Marshall University – Huntington
Degrees Offered:

Bachelor of Arts – Criminal Justice & Criminology

Accredited by:

Higher Learning Commission
New River Community and Technical College – Beckley
Degrees Offered:

Associate of Science – Criminal Justice - Corrections

Accredited by:

Higher Learning Commission
Potomac State College of West Virginia University – Keyser
Degrees Offered:

Associate of Arts – Criminology
Associate of Arts – Criminal Justice Studies
Bachelor of Applies Science – Criminal Justice

Accredited by:

Higher Learning Commission
Salem International University – Salem
Degrees Offered:

Associate of Science – Criminal Justice
Bachelor of Science – Criminal Justice

Accredited by:

Higher Learning Commission
Southern West Virginia Community and Technical College – Mount Gay
Degrees Offered:

Certificate – Criminal Justice
Associate in Applied Science – Criminal Justice

Accredited by:

Higher Learning Commission
West Liberty University – West Liberty
Degrees Offered:

Bachelor of Science – Criminal Justice
Master of Science – Criminology

Accredited by:

Higher Learning Commission
West Virginia University – Morgantown, Montgomery
Degrees Offered:

Bachelor of Arts - Criminology
Bachelor of Science – Criminal Justice
Master of Science – Forensic Science and Investigative Services
Master of Legal Studies

Accredited by:

Higher Learning Commission
West Virginia Wesleyan College – Buckhannon
Degrees Offered:

Bachelor of Science – Criminal Justice- Corrections

Accredited by:

Higher Learning Commission
Wheeling Jesuit University – Wheeling
Degrees Offered:

Bachelor of Science – Criminal Justice

Accredited by:

Higher Learning Commission
---
Wisconsin
Bryant & Stratton College – Milwaukee, Wauwatosa, online
Degrees Offered:

Associate of Applied Science – Criminal Justice Studies

Accredited by:

Middle States Commission on Higher Education
Carroll University – Waukesha
Degrees Offered:

Bachelor of Science – Criminal Justice

Accredited by:

Higher Learning Commission
Carthage College – Kenosha
Degrees Offered:

Bachelor of Science – Criminal Justice

Accredited by:

Higher Learning Commission
Edgewood College– Madison
Degrees Offered:

Bachelor of Science – Criminal Justice
Bachelor of Arts – Criminal Justice

Accredited by:

Higher Learning Commission
Fox Valley Technical College – Appleton, online
Degrees Offered:

Associate in Applied Science – Criminal Justice

Accredited by:

Higher Learning Commission
Herzing University Menomonee Falls, online
Degrees Offered:

Bachelor of Science – Criminal Justice

Accredited by:

Higher Learning Commission
Marian University– Fond du Lac
Degrees Offered:

Bachelor of Criminal Justice
Master of Science – Criminal Justice

Accredited by:

Higher Learning Commission
Marquette University – Milwaukee
Degrees Offered:

Bachelor of Arts – Criminology & Law Studies

Accredited by:

Higher Learning Commission
Mid-State Technical College – Wisconsin Rapids
Degrees Offered:

Associate in Applied Science – Criminal Justice Studies

Accredited by:

Higher Learning Commission
Moraine Park Technical College – Fond du Lac
Degrees Offered:

Associate in Applied Science – Criminal Justice – Corrections

Accredited by:

Higher Learning Commission
Northcentral Technical College – Wausau
Degrees Offered:

Associate in Science – Criminal Justice Studies

Accredited by:

Higher Learning Commission
Northeast Wisconsin Technical College – Green Bay
Degrees Offered:

Associate in Science – Criminal Justice – Law Enforcement

Accredited by:

Higher Learning Commission
Rasmussen College – Green Bay, online
Degrees Offered:

Associate of Science – Criminal Justice
Bachelor of Science – Criminal Justice Leadership and Management
Academic Certificate – Law Enforcement
Skills Certificate – Law Enforcement

Accredited by:

Higher Learning Commission
Southwest Wisconsin Technical College – Fennimore
Degrees Offered:

Associate of Science – Criminal Justice Studies

Accredited by:

Higher Learning Commission
University of Phoenix – Brookfield, Madison, online
Degrees Offered:

Bachelor of Science – Criminal Justice Administration

Accredited by:

Higher Learning Commission
University of Wisconsin Eau Claire – Eau Claire
Degrees Offered:

Bachelor of Science – Criminal Justice

Accredited by:

Higher Learning Commission
University of Wisconsin Milwaukee – Milwaukee
Degrees Offered:

Bachelor of Science – Criminal Justice
Master of Science – Criminal Justice

Accredited by:

Higher Learning Commission
University of Wisconsin Oshkosh – Oshkosh, online
Degrees Offered:

Bachelor of Science – Criminal Justice

Accredited by:

Higher Learning Commission
University of Wisconsin Platteville – Platteville, online
Degrees Offered:

Bachelor of Science – Criminal Justice- Corrections
Master in Criminal Justice
Certificate – Wisconsin Basic Law Enforcement

Accredited by:

Higher Learning Commission
Viterbo University – La Crosse
Degrees Offered:

Bachelor of Science – Criminal Justice

Accredited by:

Higher Learning Commission
Wisconsin Indianhead Technical College – Shell Lake
Degrees Offered:

Associate of Science – Criminal Justice – Law Enforcement
Associate of Science – Criminal Justice Studies

Accredited by:

Higher Learning Commission
---
Wyoming
Casper College – Casper
Degrees Offered:

Associate of Arts – Criminal Justice
Associate of Applied Science- Criminal Justice

Accredited by:

Higher Learning Commission
Eastern Wyoming College – Torrington, online
Degrees Offered:

Associate of Science – Criminal Justice
Associate of Applied Science – Criminal Justice
Associate of Arts – Corrections
Certificate – Corrections

Accredited by:

Higher Learning Commission
Laramie County Community College – Cheyenne
Degrees Offered:

Associate of Arts – Criminal Justice – Corrections/Pre-Law

Accredited by:

Higher Learning Commission
University of Phoenix – Cheyenne, online
Degrees Offered:

Bachelor of Science – Criminal Justice Administration

Accredited by:

Higher Learning Commission