<!- mfunc feat_school ->
Featured Programs:
Sponsored School(s)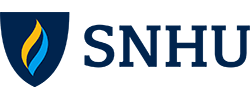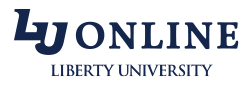 <!- /mfunc feat_school ->
Becoming a Juvenile Corrections Officer
As the job title suggests, juvenile corrections officers are in charge of incarcerated persons who are minors; i.e., youths who were not considered to be of adult age when they committed a criminal offense. Their basic functions are no different from those of adult corrections officers, and these are to maintain peace and order in corrections facilities; carry out duties in regard to incarceration, punishment, and reform; and keep the communities safe from trouble, such as riots and escapes. However, juvenile corrections officers have specialized duties, and these pertain to acting as life coaches and guiding young inmates emotionally, mentally, and psychologically throughout the confinement and rehabilitation period. Their goal is for the young offenders to have learned new patterns of behavior by the time they are released from the institution, and to gain enough confidence and self-worth so they will not return to their criminal habits when they are reintegrated into society.
In the United States, juvenile corrections officers may be employed by public institutions or private establishments contracted by the federal, state, or local government to operate jails, prisons, drug treatment centers, and juvenile detention centers (also called juvenile halls, and nicknamed "juvies"). In some jurisdictions, they have assumed less harsh titles, such as "youth specialists", and have more proactive duties like increased participation in personal-development and skills-enhancement activities. One of the most important jobs of a juvenile corrections facility, and its officers, is to encourage the "reunification" of inmates with their families and other sources of support, so that the youth is prepared to successfully re-enter society.
The Bureau of Labor Statistics projects a 5% increase in demand for this "Protective Services" job, which falls under occupational classification 33-3012 that is assigned to all correctional officers and jailers. Below is a five-step guide on how to become a juvenile corrections officer:
Step 1- Meet the Minimum Requirements
The recruitment standards for juvenile corrections officers depend on the institution that calls for applications. Below is a general list of requirements that are commonly expected of the position.
At the federal level, individual must typically possess the following basic requirements:
Note:  Juveniles incarcerated at the federal level are considered to be a "special population with special designation needs". These offenders are typically in prison for violent crimes, sexual offenses or drug abuse, which means that correctional programs and treatment need to be uniquely designed to meet: 1) the detainment requirements for a violent offender, 2)  the special safety needs of a young person,  and 3) the counseling and rehabilitation requirements needed for eventual release.  Officers who supervise juveniles must be qualified to handle these unique demands.
Be a United States citizen.
Must be a minimum of 21 years old and no older than 36 years old unless the applicant has previous experience in a federal law enforcement position.
Must be eligible to own and possess a firearm.
Must be in good physical condition and pass a physical fitness test.
Be able to pass a drug test and have no felony convictions.
Must pass a written, medical and psychological exam.
A bachelor's degree from an accredited college or university (criminal justice, corrections, law enforcement or counseling is preferred).
At the state and local level, applicants must fulfill the following basic requirements:
Be a citizen of the United States (or an eligible permanent resident alien in some states).
Must hold a high school diploma or equivalent certificate of completion (GED).
Must have no felony convictions and pass a background check.
Must be at least 21 years old.
Must demonstrate mobility and the ability to complete the physical aspects of the job.
At the federal level, the Bureau of Prisons (BOP) requires applicants to entry-level juvenile corrections officer positions, or any corrections officer positions for that matter, to possess a college degree. This requirement is waived if the applicant has accumulated experience as an officer in law enforcement or served in the military. Over time, industry hiring processes have tightened, largely due to officer misconduct (e.g., abuse of authority, misuse of government resources, and introduction of illegal substances into the facility). Strict screening and interview procedures have been implemented to weed out unsuitable applicants, particularly those who demonstrate traits that indicate a propensity to commit acts that may undermine facility operations and erode public confidence in the BOP. The selection phase involves a thorough background investigation that includes inquiries with family members, friends, and previous employers; credit investigation through a government-trusted reporting company; criminal-history checks with the Federal Bureau of Investigation's National Crime Information Center; and other methods of verifying the applicants' personal and professional information. In addition to conducting the above-mentioned background checks, the BOP requires a urinalysis, which will screen the applicant for the presence of illegal drugs. Due to a zero-tolerance policy, the presence of any drugs in one's system will automatically disqualify them from being hired. As candidates progress through the hiring process, it is likely that they will be asked to take part in a panel interview, where they will be presented with scenario-based questions that are intended to test their problem-solving abilities and give insights into their moral character. Other advanced tests include a physical and mental health screening; and a submission to the National Agency Check with Law and Credit (NACLC), which determines whether the candidate will be granted security clearance.
State and local institutions are likely to have similar screening and selection procedures, and the same high standards for character and capabilities, with the one exception being the minimum standards for age and educational attainment. Some state and local agencies extend the hiring age to 18 years or older, and may not require a college degree to be employed.
Step 2- Earn a Degree
A college degree is not always required to become a juvenile corrections officer, but it is a qualification that is universally desired by hiring agencies. When comparing similar candidates who have no direct experience working in corrections or relevant experience in area of public safety, those with a solid educational background are typically preferred. College graduates, and those who have attended some college, are generally viewed as more well-rounded, socially aware, and skilled in areas of problem solving, critical thinking, and communication, when compared to candidates who only hold a high school diploma. Moreover, candidates with a college degree are statistically proven to earn higher salaries and to be promoted faster than those without a post-secondary education. This means that while you may meet the minimum requirements for the job without a college degree, its recommended that you pursue an education to improve your immediate chances of being hired, and your long term prospects for advancing your career.
There are no specific degrees designed specifically for the profession of a juvenile corrections officer, however, an abundance of programs that cater curriculum to the field of corrections can be found in degrees such as: criminal justice, criminal justice administration, criminology, public safety, sociology, psychology, behavioral science, human services, social work, and addiction counseling. These programs will teach a student basic principles and skills that will guide them throughout their career, whether they find employment as a corrections officer, or decide to work in other ares of law enforcement or public safety. Foundation courses include constitutional law, criminal law, law enforcement, criminal procedure, correctional administration and practices, ethics in criminal justice, victimology, drugs and society, and juvenile justice. Electives include report-writing, research techniques, crime scene investigation, deviant behavior, cyber crime, and terrorism.
Aside from the core skills acquired over the course of obtaining a college degree, students develop additional skills that will help them succeed in their career. These include interpersonal communication skills, which are actually necessary in dealing with young convicts; multiculturalism, which are essential in understanding and reforming offenders who belong in minority groups; and public speaking, which proves helpful when acting as a life-coach or mentor during the inmates' rehabilitation phase.
Read More About Training and Education for Correctional Officers >
Step 3- Apply for a Position
While there is a constant demand for juvenile corrections officers, recruitment seasons vary from one agency to another. Those who wish to apply may do so via the particular unit's online platform (where available), or through the official channels provided in the vacancy announcement. In some jurisdictions, applications are accepted even without the immediate need, and these are placed on active file.
The universal approach to submitting applications is to fill out the forms with utmost truthfulness, care, neatness, and timeliness. No hiring managers will take interest in dishonest or doubtful statements, illegible responses, erroneous entries, and late submissions.
Find Contact Information for the Department of Corrections in your State >
Step 4- Complete In-Service Training
Hiring agencies require qualified candidates to undergo in-service training, prior to earning a full-time designation. Deserving applicants at the federal level are sent on a three-week intensive program to the BOP Staff Training Academy at the Federal Law Enforcement Training Center in Georgia. Candidates at the state or local level are typically assigned to a regional or local training academy for officer training.
In-service training consists of general orientation, which familiarizes qualified candidates with facility policy, administration, and operations; and specific correctional skills training, which includes correctional techniques (emergency response, defensive tactics, and observational skills-enhancement) and special courses on the treatment of juvenile offenders. Officers assigned to in-service training also take part in physical strength and conditioning activities to build mobility, endurance and power, which are essential for all officers. During in-service training, cadets enter a "probationary period" of conditional employment. In the correctional workplace, probation refers to a status given to newly hired officers who are under review, and whose development and skills will be closely monitored. During the probationary period, which may last up to 12 months from the date of hire, a cadet may be terminated if they are not performing their duties well, or have been deemed unqualified for the job.
Learn More about What to Expect from In-Service Training >
Step 5- Get Sworn In
The final step for a juvenile corrections officer is to take the oath of office, which vests them with police powers. A sworn corrections officer is allowed to carry firearms on duty (if deemed necessary), exercise law enforcement functions, such as making arrests and seizures, and is given the authority to escort inmates to and from off-facility destinations like courtrooms.
Juvenile Correctional Officer Jobs & Job Description
Juvenile Corrections Officers provide both direct supervision and remote monitoring to youths age 18 and younger in a secure detention facility.  Officers often assist in the development, evaluation of, transition of youth to offsite residential transition programs.  While jobs do vary from institution to institution, juvenile corrections officers have the same core set of responsibilities which are:
Provide security, care and direct supervision of young offenders
Ensure that housing units and dormitories, meals, recreation areas, school assignments, counselling areas and work areas remain secure environments for residents and staff
Use force as required to maintain order
Receive incoming young offenders and inmates
Search, book, fingerprint and photograph young offenders upon their arrival
Search, record and store young offenders' personal property
Facilitate appropriate contact with the community and the offender's family
Enforce general behavior standards of young offenders
Secure and escort offenders within and without the facility
Conduct random cell searches as a method of control and discipline for security purposes
Maintain and update offender records
Monitor offenders while in court
Draft reports documenting incidents, collect items for evidence
Provide individual and group counseling to promote and increase awareness of personal responsibilities
Conduct crisis intervention counseling programs
Document concerns and incidents and notify appropriate personnel
Liaise in a positive and professional manner with internal and external stakeholders, including supervisors; co-workers; outside law enforcement agencies; lawyers, transport personnel, county, state and federal personnel and agencies, community members
Follow direction to respond appropriately and professionally to emergencies using appropriate force
Operate a variety of equipment, including computers, printers, fingerprinting devices and software, digital imaging software, physical restraint devices, firearms, radios, fire extinguishers, intercom systems, telephones, and equipment found in the central control booth
Senior juvenile detention officer jobs often have a broader scope of practice which includes handling additional confidential information, advanced protocols, and decision-making roles involving facilities, operations and personnel. Such responsibilities may include:
Provide sound tactical judgement during crisis or potentially dangerous situations
Monitor young offenders who have been segregated for punitive, protective and administrative purposes
Remain alert and attentive at all times
Train and evaluate staff
Maintain time and attendance records
Counsel with residents to ensure compliance with behavior management system
Record all incident reports; complete required documentation prior to end of shift
Refer young offenders at risk to professional counseling staff in a timely fashion
Maintain proper professional relations with staff and young offenders by remaining firm, fair, and consistent at all times
Supervise movement of all young offenders by alert observation and digital monitoring means
Strive to maintain a secure and controlled environment at all times
Ensure that all officers follow officer escort procedures to securely enforce all resident movement throughout the facility and off grounds
Conduct and sign off on resident counts before, during and after escort to maintain security
Ensure young offenders understand and comply with the facility's rules and regulations; enforce consequences for rule violations
Monitor and assess deviations in resident conduct and behavior to proactively manage disturbances or security breaches of any sort
Assess and report incidents or behaviors that deviate from the resident's general profile or that could cause an immediate problem
Maintain constant professional contact with other on-duty officers to facilitate on-going accountability of residents
Juvenile Corrections Officer Salary Information
Juvenile Corrections Officer Salaries by State
| Location | 10% | 25% | Median | 75% | 90% |
| --- | --- | --- | --- | --- | --- |
| United States | $27,280 | $32,390 | $39,780 | $55,670 | $72,790 |
| Alabama | $23,720 | $28,570 | $32,730 | $39,540 | $46,900 |
| Alaska | $42,920 | $48,500 | $57,750 | $66,660 | $74,340 |
| Arizona | $31,530 | $34,060 | $38,260 | $45,560 | $50,910 |
| Arkansas | $23,640 | $28,540 | $32,080 | $36,050 | $41,650 |
| California | $48,060 | $58,340 | $75,250 | $79,440 | $81,770 |
| Colorado | $34,310 | $40,410 | $43,750 | $55,390 | $63,990 |
| Connecticut | $41,810 | $46,110 | $53,040 | $55,070 | $55,080 |
| District of Columbia | $31,410 | $36,650 | $48,980 | $60,040 | $61,440 |
| Florida | $30,040 | $32,400 | $36,580 | $50,340 | $65,280 |
| Georgia | $21,550 | $24,930 | $27,990 | $31,390 | $37,240 |
| Hawaii | $40,960 | $43,690 | $48,400 | $55,720 | $60,860 |
| Idaho | $26,130 | $27,530 | $30,460 | $35,730 | $41,750 |
| Illinois | $45,060 | $51,840 | $60,270 | $62,790 | $69,010 |
| Indiana | $26,170 | $27,900 | $30,860 | $36,120 | $41,130 |
| Iowa | $30,710 | $38,760 | $49,100 | $55,880 | $57,300 |
| Kansas | $25,220 | $27,850 | $32,650 | $38,320 | $47,030 |
| Kentucky | $21,740 | $24,670 | $27,840 | $39,010 | $49,580 |
| Louisiana | $23,660 | $27,270 | $31,590 | $40,160 | $49,100 |
| Maine | $26,880 | $29,380 | $34,800 | $40,240 | $51,290 |
| Maryland | $37,750 | $40,130 | $43,120 | $45,570 | $52,870 |
| Massachusetts | $45,470 | $56,880 | $67,580 | $74,070 | $77,980 |
| Michigan | $34,730 | $44,560 | $53,740 | $58,640 | $61,650 |
| Minnesota | $34,610 | $40,010 | $46,420 | $54,280 | $60,090 |
| Mississippi | $20,190 | $22,120 | $24,670 | $28,930 | $34,870 |
| Missouri | $24,940 | $29,020 | $29,030 | $31,030 | $36,010 |
| Montana | $26,300 | $28,820 | $33,130 | $38,380 | $45,070 |
| Nebraska | $27,310 | $31,000 | $33,330 | $37,850 | $48,340 |
| Nevada | $36,000 | $41,850 | $49,120 | $67,660 | $84,670 |
| New Hampshire | $29,420 | $34,530 | $41,690 | $46,670 | $51,780 |
| New Jersey | $42,650 | $58,420 | $73,240 | $87,010 | $97,950 |
| New York | $44,980 | $53,560 | $63,590 | $77,780 | $87,900 |
| North Carolina | $27,810 | $28,990 | $29,990 | $34,360 | $39,180 |
| North Dakota | $30,310 | $33,310 | $37,770 | $43,830 | $48,330 |
| Ohio | $31,860 | $37,280 | $42,640 | $47,070 | $50,010 |
| Oklahoma | $24,600 | $26,900 | $30,670 | $37,520 | $48,320 |
| Oregon | $40,810 | $43,810 | $53,810 | $58,190 | $68,120 |
| Pennsylvania | $33,670 | $40,530 | $47,980 | $59,300 | $64,140 |
| Rhode Island | $49,700 | $56,140 | $61,890 | $64,930 | $64,930 |
| South Carolina | $24,840 | $26,680 | $29,740 | $35,650 | $43,890 |
| South Dakota | $25,450 | $28,820 | $33,800 | $38,490 | $47,010 |
| Tennessee | $23,450 | $27,180 | $28,750 | $34,450 | $41,220 |
| Texas | $29,390 | $32,930 | $37,070 | $39,120 | $45,930 |
| Utah | $33,410 | $34,310 | $38,200 | $45,500 | $49,900 |
| Vermont | $33,580 | $35,060 | $38,900 | $44,500 | $50,330 |
| Virginia | $31,010 | $32,750 | $35,870 | $42,860 | $58,380 |
| Washington | $35,680 | $45,550 | $46,700 | $58,350 | $69,310 |
| West Virginia | $20,860 | $23,090 | $29,220 | $42,300 | $53,510 |
| Wisconsin | $33,520 | $37,070 | $42,110 | $47,490 | $53,790 |
| Wyoming | $33,010 | $35,330 | $39,210 | $46,630 | $53,210 |
| Puerto Rico | $18,330 | $22,350 | $26,200 | $28,690 | $30,180 |
Table data taken from 2014 BLS (http://www.bls.gov/oes/current/oes333012.htm)