<!- mfunc feat_school ->
Featured Programs:
Sponsored School(s)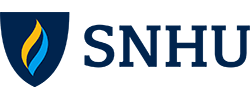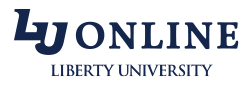 <!- /mfunc feat_school ->
<!- mfunc search_box_body ->
<!- /mfunc search_box_body ->
Definition of Crime
Crime is an act committed to endanger, harm, or violate the rights of an individual or an entire community. It is carried out by a person or a group of persons, either deliberately or unintentionally, and is punishable by law. Examples of crime include murdering a person, which is in grave violation of a person's right to live, and setting a neighbor's house on fire.
The manifestation of crime is not limited to physical damage. Crime also applies to situation when a person threatens or actually damages the mental/psychological, emotional, economic, and/or moral state of another. Threatening to commit a criminal act (for example, murder or arson) against another is a crime per se because it harms the victims mentally, psychologically, and emotionally.
Crime is not limited to endangering people. It is also committed against victims other than human beings, such as inanimate objects like vehicles, other living things like endangered animal or plant species, and the environment itself. There are also crimes that damage the economy, such as tax evasion that deprives society of funds needed to function properly, and corruption that erodes the economic and moral foundations of the community.
It is important to note, however, that only human beings can be charged with a crime. Therefore, a non-human being that causes the death of a human or the destruction of property cannot be charged with a crime. If a dog bites a passerby and fatally infects him with rabies, the animal cannot be charged with homicide or murder. The legal accountability lies in the individual who owns the dog, or the institution that takes care of it.
Interestingly, the failure to act against crime, or to prevent a grave criminal situation, may also be classified as a crime. This is called "omission". Examples of acts of omission that are criminal in nature include the neglect of a child, a patient, or a person who requires extreme care from an able person. If these vulnerable persons died because of a lack of proper attention, the supervising party (parent or legal guardian, doctor or other medical staff, caregiver or sitter) could be charged with wrongful death.
The severity of punishment meted out on crime perpetrators depends on the type and the gravity of the act. The maximum penalty is death (or capital punishment) although there are societies that no longer practise the death penalty.
Criminals are not necessarily the persons who have directly inflicted damage against their victims. They may also be persons masterminding the act, assisting with carrying out the crime, or helping the perpetrators escape.
Crime in the United States
In the United States, perpetrators of crime are called formally called "offenders", instead of "criminals". They are held liable under criminal law and/or other anti-crime laws deemed to constitutional.
Remember: Crime does not necessarily have to be consummated, and it does not even have to result in total destruction or loss of life and property. The attempt to commit it is a crime in itself, and warrants a legal liability like a conviction if the perpetrator is proven guilty.
Crime Classifications
Criminal offenses are classified according to the severity, degree, or amount of resulting damage, as qualified by law, and there is a corresponding sentence to each. The three classifications are: Felony, Misdemeanor, and Infraction.
Felony
The most serious among the three crime classifications, felony is also called "index crime". It does not always have to result in the destruction of life or property, and the method by which it is committed is not always physically forcible. However, the severity of the act, or the gravity of the intended result, is what makes it felonious. Acts of felony are further categorized as:
Violent Crime
Property Crime
Violent crime involves the use of force, or even just the threat of force, against persons or property. As defined by the Federal Bureau of Investigation (FBI), it can be any one or a combination of these offenses: murder and nonnegligent manslaughter, forcible rape, robbery, and aggravated assault. The commission of violent crime is borne of different motives: anger, lust, vengeance, among others.
Property crime does not involve the use of force although certain acts qualify as felonies. Crimes in this category include motor vehcle theft, burglary, and arson. Typically, the desire or urge to take another individual's money or other possessions is borne of greed or envy. However, there are burglaries that are committed by misguided individuals who find themselves in desperate situations.
Misdemeanor
Misdemeanor is less serious than felony. Examples include simple assault and battery, petty theft, and driving under the influence (but without causing harm to another person or damage to property).
Infraction
Infraction is the least serious among the three classifications of crime. Examples include running a stop sign and littering.
Consequences of Crime
Penalties or punishments are meted out to offenders, and these depend on the severity of the crime committed. Individuals who are convicted of felonies could face maximum penalties, including capital punishment (where jurisdictions allow it) or life imprisonment without the possibility of parole.
Apart from imprisonment, convicted offenders are asked to pay fines to society through the sentencing courts, as well as restitution to their victims or their victims' families. In particular, felons are legally deprived of certain fundamental rights and/or civil liberties, including disenfranchisement (or the right to vote, if they are citizens, even after serving time) and job discrimination. However, these situations can be reversed or rescinded by the jurisdictions that have sentenced them.
Parties to a Crime
Parties to a crime are the individuals who are involved in violating the law. Being such, they are held responsible and accountable by society, and are imposed penalties if found guilty. Parties to a crime are classified as follows: Principal, Accomplice, Accessory Before the Fact, and Accessory After the Fact.
Principal
A principal is an individual who actually commits the crime, such as homicide, larceny, or fraud. In crimes that involve two or more principals, all of them assume the same legal liability.
Accomplice
An accomplice is an individual who assists the principal in committing a crime. Tasks that accomplices commonly perform are driving the principals' getaway cars, and being on the lookout for witnesses and law enforcers. Although accomplices do not actually carry out the crime, they could be punished in the same manner as the principals.
Accessory Before the Fact
An accessory before the fact is an individual who is involved in the design and planning of a crime. Examples of accessories before the fact are the top-brass of an art-theft ring, the strategist of a pyramid scam, or the party (whether a lone person or a group of persons) that contracts mercenaries to kill targets. They could be meted out the same sentence as the principals and/or accomplices.
Accessory After the Fact
An accessory after the fact is an individual who plays a post-crime role, which is aimed at giving undue and unfair advantage to the principal, accomplice, and/or accessory before the fact. Examples of accessories after the fact are people who aid in the escape of criminal offenders, and the law enforcers themselves who destroy the evidence in favor of the crime perpetrators.
Offender Rights and Obligations
Despite their ill intentions toward society or specific members of the community, and notwithstanding the curtailment of their freedoms, criminal offenders are entitled to basic human rights and certain constitutional rights. Criminal offenders who are apprehended shall be afforded such rights as:
Right to remain silent
Right to be heard
Right to an attorney
Right to due process
Right to a fair trial
Right to privacy
Right to fair treatment
Right to equal protection
With these offender rights come obligations that include: Disclosing the whole truth, submitting to penalties and punishments, and providing victims with reparations. Failure to do so could result in direr consequences.
Victims Rights and Responsibilities
Victims are the ones who are injured, maimed, threatened, endangered, or even killed. As such, they or their next of kin are entitled to seek damages over the pain, anguish, torment, destruction, and/or loss brought about by crime. Under the Crime Victims' Rights Act, crime victims are afforded such rights as:
Right to be heard
Right to privacy
Right to be treated with fairness and dignity
Right to be reasonably protected from offenders
Right to being immediately notified of, and to attending public court proceedings that concern the offenders' plea, sentencing, or release
Right to be included in public court proceedings
Right to restitution
Despite being disadvantaged by crime, victims are bound by responsibilities that include: Accurate and timely reporting of the crime; presence during the trial, particularly when summoned; and others that demonstrate full cooperation with the law in bringing the criminal offender/s to justice.
Witnesses Rights and Responsibilities
An individual who observes or experiences first-hand crime as it progresses is called a witness; more specifically, an eyewitnesses (also referred to as a lay witness). As such, he or she is obliged to report the incident to the authorities, with accuracy and timeliness, in order to help bring criminal offender/s to justice.
Lay witnesses are classified as witnesses of material fact, who present their accounts on the crime. Other witnesses of material fact may include the law enforcers and emergency medical staff who have responded to the crime, and character witnesses.
Another type of witness is called expert witness. Unlike witnesses of material fact, expert witnesses are summoned to lend their subject-matter expertise or specialty in a particular field of knowledge that may help judges and jurors determine the guilt of the accused. Examples of expert witnesses are forensic analysts and psychiatrists. All witnesses are entitled to such rights as:
Right to be free from any threats
Right to understand the criminal case in which they are involved
Right to be reimbursed for expenses incurred in assuming witness roles
Witness responsibilities include: Attending the proceedings and witness conferences, in which evidence will be reviewed and examined; and testifying under oath during trial. Witnesses found guilty of issuing inaccurate, exaggerated, untruthful, or absolutely false statements will be charged with perjury.