<!- mfunc feat_school ->
Featured Programs:
Sponsored School(s)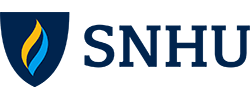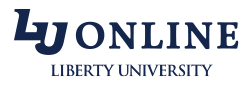 <!- /mfunc feat_school ->
Becoming a Probation Officer
Probation officers are appointed by the courts to monitor the behavior and activity of probationers; i.e., convicted criminal offenders who are directly sentenced to community-supervised release; or those whose incarceration sentence is suspended or commuted conditionally. Functions include conducting background checks on convicted offenders prior to sentencing; explaining to probationers in their watch each condition for supervised release, and the consequences of violating the rules or committing new offenses; monitoring and helping improve the conduct and condition of their charges; and submitting progress reports to the sentencing court. Their reports on probationers' compliance with conditions of release (or failure thereof) influence the sentencing courts' decisions to shorten the probation period or, for unfavorable cases, revoke probation and get the erring probationers incarcerated.
In the United States, probation officers are employed at federal, state, and local levels, to carry out court orders. The Bureau of Labor Statistics projects a minimal increase in demand for this "Community and Social Service" job, which falls under occupational classification 21-1092 that is assigned to all probation officers and correctional treatment specialists.
Probation Officer Duties
Probation officers' duties are similar to those of parole officers and correctional treatment specialists, although the three positions have distinct duties. Where probation officers and parole officers supervise their charges (probationers and parolees, respectively), as mandated by the sentencing courts, correctional treatment specialists are the ones who design reform and rehabilitation programs for these convicted offenders, and the ones who evaluate probation officers' and parole officers' assessments on their wards. Nonetheless, all them share the goal and responsibility of preventing sentenced offenders from returning to their criminal habits and bad behavior, thus helping reduce recidivism rates within their jurisdictions.
If you wish to pursue a career as a probation officer, closely study the selection requirements and job outlook, to see if this profession is really for you. While the job can prove rewarding in terms of compensation and opportunity to serve the community, it can also be dangerous and stressful, considering that the work environment involves direct communication and contact with criminal offenders or defendants in criminal proceedings. Due to the implicit physical and mental risks, this position is technically a "hazardous duty" employment.
Below is a five-step guide on how to become a probation officer:
Step 1 - Meet the Minimum Requirements
The recruitment standards for probation officers are high, and most hiring agencies will only consider college graduates for the entry-level positions.
Be a US citizen.
Be less than 37 years old at the time of application.
Possess a college degree and relevant training.
Be of good moral character.
Must pass written exam, endurance tests, and other capability assessments.
To be considered at the state, city, or local levels, applicants must fulfil these basic requirements:
Be a US citizen.
Be less than 37 years old at the time of application (although those with relevant experience can have their years in service subtracted from their actual age).
Be of good moral character.
Must pass written exam, endurance tests, and other capability assessments./li>
Federal hiring standards do not credit previous experience as police, custodial, or security officers, unless it has involved specialized work in criminal investigation, treatment of substance abuse, and/or highly related duties.
Previous felony convictions disqualify an applicant, as do a failed drug test. Hiring agencies prefer aspirants who are physically fit, particularly those with clear eyesight (naturally or aided) and good hearing, as well as those who are able to stand and walk frequently, for prolonged periods (e.g., trials). However, these do not necessarily disqualify hand, arm, or leg amputees, who may compensate the loss with prosthetics. Disqualifiable physical conditions include, but are not limited to, severe varicose veins, hernia, nervous disease, mental illness, cardiovascular problems, and speech abnormalities that can impede communications in regard to reporting on individuals who are being considered for probation.
Background investigation is part of the screening and selection process, and is legal if conducted solely for purposes of looking into the applicant's character, personality, work ethic, and the ability to carry out the duties of a probation officer. Procedures in a background check include retrieving information from FBI records, other public records, government-recognized credit bureaus, previous employers, family and friends, and even social networking sites.
Step 2 - Obtain a Degree
As mentioned above, most candidates seeking employment as a probation officer will possesses a bachelor's degree. It is extremely rare for agencies to hire applicants who have not graduated from an accredited college program. Among qualified applicants, those who have obtained relevant bachelor's degrees have an advantage over those who do not. It is generally assumed that an applicant with a relevant educational background is better prepared to successfully complete their duties than someone with a degree in an unrelated field.
Relevant degree programs include criminal justice, criminology, psychology, behavioral science, sociology, social work, human services, human relations, and public administration. Business administration is also considered, especially that the core courses develop the capacity to apply and merge skills in legal compliance and human relations. Foundation courses include constitutional law, criminal law, justice studies, justice administration, ethics, addiction counseling, and technology in criminal justice. Electives include written and oral communications, deviant behavior, and recidivism. The soft skills that are likely to be enhanced by formal education include interpersonal skills, which is important in articulating concepts and ideas, and conveying messages to criminal justice stakeholders from the law enforcement, the courts, and corrections components; multicultural understanding and tolerance, which are important in dealing with a diverse population of suspected or convicted criminal offenders; and mentoring, which is an integral part in the reformation and rehabilitation of probationers.
More importantly, degree programs expose future probation officers to the often-unforgiving work environment, through simulations and actual field training. Students also expand their networks in the criminal justice community, and the opportunity makes it easier to gain apprenticeship hours and the experience necessary in qualifying for higher-paying positions.
Step 3 - Apply for a Position
Hiring agencies expect aspiring probation officers to be meticulous with their applications. This is because of the educational requirement, which means that by the time of application, college graduates or highly experienced candidates will have learned how to prepare their documents properly. Considering the high competition, units in search of competent probation officers will prioritize qualified applicants who submit neatly and completely filled out forms, along with attachments.
The paperwork is one thing, and the successfully taken proficiency test is another. Beyond that, there is a panel interview that serves as the oral examination. This is where entries in the résumé are scrutinized, to confirm further whether or not applicants are as capable as they have presented themselves to be. Apart from gauging an applicant's character, the panel interview also serves as a way of detecting unseemly personality and the inability to communicate with people.
Step 4 - Complete In-Service Training
After successfully completing the initial screening and selection process, aspiring probation officers qualify for pre-employment training sponsored by the agencies that are considering their services. During this phase, which can last up to 12 months, trainees familiarize themselves with district policy, court routines, and employment benefits; and learn how to write reports, administer first aid and CPR, conduct surveillance and investigation, handle firearms, apply defensive tactics, and become safety instructors. They are taught how to monitor probationers Trainees are also oriented on undertaking law enforcement functions and wielding police powers that may be necessary on occasions like pursuing and arresting probationers who abscond probation, and serving warrants to charges who commit commit a new crime. There are programs where trainees choose, or are handpicked by administrators on the basis of demonstrated ability or potential, to focus on specific casework, such as substance abuse, domestic violence, or sex offenses.
Usually, the required training culminates in a certification exam. A trainee who passes it and obtains certification is offered the position. As with any employment, the initial phase is the probationary period, followed by permanent employment status. Tenured probation officers are not exempt from periodic drug tests, firearms proficiency tests, and background checks, to ensure their unwavering commitment to the service.
Step 5 - Get Sworn In
Sworn probation officers are those whose careers are dedicated to the community-supervision field in corrections. They are vested with police powers to enforce laws against probationers in violation of release conditions, court rules, and the law. Their non-sworn counterparts play auxiliary roles, sometimes on a voluntary capacity as requested by the sentencing courts, and are not allowed to make seizures and arrests on their own.
As earlier explained, becoming a sworn probation officer entails rigorous training after meeting all the requirements, including a relevant college education. Those who excel in their entry-level functions are recognized for exceptional service, and those who obtain graduate degrees have brighter prospects from promotion to managerial and executive positions within the organization.
Probation Officer Jobs & Job Description
Probation officers supervise offenders who are on probation in the community and ensures that all conditions of probation are met. While jobs do vary from state to state, probation officer jobs have the same core set of responsibilities such as:
Conduct investigations regarding a particular probationer
Prepare reports to assist the judge in determining a sentence
Recommend a course of action if probationers do not comply with the terms of their arrangement
Conduct screenings for alcohol
Conduct screenings for drug use
Make referrals to various in and outpatient programs and services
Make referrals with various resource agencies for interventions to probationer problems
Engage with specialty court programs
Investigate background of potential offenders awaiting sentencing
Record details of alcohol, assault or poor driving records
Review criminal history, employment and other pertinent records
Interview client, family employer, friends, past employers, victims, other pertinent individuals
Create electronic inquiry regarding criminal history
Prepare presentence reports
Summarize information about the criminal case in question
Detail social and criminal history, substance abuse assessment results
Manages records as necessary
Conducts intake procedures with new probationers
Explains order of probation and court policies and procedures
Discuss probation goals and terms
Schedule reporting dates and times
Process necessary records
Conduct mandatory alcohol/drug screenings and assessment
In addition to supervising offenders who are on probation in the community, senior probation officers also act in an administrative or management capacity to facilitate information and work flow. While jobs do vary from state to state, senior probation officer jobs have the same core set of responsibilities such as:
Administer drug and alcohol testing
Interpret and record results of alcohol and drug testing
Conduct interviews with probationers and personnel
Recommend appropriate treatment and follow up to judge
Supervise probationers; monitor and assess compliance with probationary terms
Facilitate, recommend, and monitor counseling, payments, restitution, community service and other requirements.
Refer stakeholders and probationers to specific community programs for interventions with drug, alcohol, or emotional problems
Maintain regular contact with such agencies for progress reports
Document probation violation
Determine if order has been violated
Secure documentation and make dispositional recommendations to the Judge
Appear in court to testify at probation violation hearings.
Maintain and update probation records and probationer records
Prepare amendments and discharges to probationer files
Administer breath tests and/or drug screenings
Attend and facilitate all staffing meetings
Order the collection, validation, and maintenance of data for special projects
Attend professional development and training offerings
Engage in positive, productive interactions with the community and stakeholders
Probation Officer Salary Information
Probation Officer Salary by State
| Location | 10% | 25% | Median | 75% | 90% |
| --- | --- | --- | --- | --- | --- |
| United States | $32,810 | $38,220 | $49,060 | $65,320 | $83,920 |
| Alabama | $25,710 | $33,410 | $40,650 | $51,830 | $60,120 |
| Arizona | $37,610 | $43,040 | $49,800 | $59,600 | $69,580 |
| Arkansas | $28,650 | $31,210 | $34,820 | $39,870 | $45,620 |
| California | $53,570 | $64,640 | $77,470 | $95,070 | $100,930 |
| Colorado | $37,520 | $45,270 | $52,610 | $66,250 | $79,720 |
| Connecticut | $55,170 | $69,750 | $75,190 | $88,620 | $93,220 |
| District of Columbia | $40,950 | $51,160 | $68,030 | $73,110 | $79,210 |
| Florida | $31,070 | $34,290 | $38,130 | $44,380 | $49,830 |
| Georgia | $26,900 | $31,000 | $35,260 | $39,760 | $47,390 |
| Hawaii | $41,450 | $45,560 | $53,040 | $62,020 | $73,750 |
| Idaho | $26,660 | $33,320 | $36,960 | $41,840 | $46,970 |
| Illinois | $41,310 | $53,810 | $70,970 | $86,160 | $87,880 |
| Indiana | $23,800 | $25,520 | $38,420 | $47,550 | $57,350 |
| Iowa | $41,500 | $52,800 | $67,000 | $77,580 | $83,510 |
| Kansas | $30,940 | $33,580 | $37,780 | $44,970 | $50,930 |
| Kentucky | $31,400 | $32,970 | $33,800 | $38,630 | $45,400 |
| Louisiana | $30,360 | $33,790 | $43,160 | $56,170 | $67,940 |
| Maine | $28,830 | $33,980 | $37,440 | $48,880 | $48,900 |
| Maryland | $42,870 | $48,590 | $54,330 | $63,250 | $68,810 |
| Massachusetts | $43,900 | $54,300 | $67,600 | $77,340 | $89,080 |
| Michigan | $42,340 | $51,280 | $55,820 | $60,360 | $63,380 |
| Minnesota | $42,240 | $52,320 | $66,110 | $78,100 | $89,810 |
| Mississippi | $22,660 | $26,860 | $28,880 | $31,820 | $43,560 |
| Missouri | $33,850 | $35,700 | $36,510 | $39,890 | $45,560 |
| Montana | $30,290 | $35,600 | $41,000 | $47,160 | $50,890 |
| Nebraska | $35,050 | $35,060 | $37,870 | $42,000 | $47,340 |
| Nevada | $42,820 | $50,350 | $59,330 | $70,260 | $78,070 |
| New Hampshire | $47,380 | $52,560 | $58,480 | $62,430 | $69,750 |
| New Jersey | $48,670 | $59,390 | $75,280 | $90,440 | $98,650 |
| New Mexico | $26,830 | $31,220 | $35,310 | $41,380 | $47,370 |
| New York | $48,280 | $55,870 | $66,830 | $76,030 | $86,340 |
| North Carolina | $33,310 | $37,480 | $38,310 | $41,150 | $45,200 |
| North Dakota | $37,610 | $42,190 | $47,750 | $55,840 | $62,380 |
| Ohio | $33,090 | $38,750 | $47,000 | $56,770 | $62,940 |
| Oklahoma | $28,830 | $33,250 | $37,730 | $44,480 | $49,530 |
| Oregon | $38,440 | $44,180 | $53,550 | $65,540 | $71,410 |
| Pennsylvania | $34,510 | $41,640 | $50,270 | $60,940 | $71,710 |
| South Carolina | $27,880 | $32,020 | $36,860 | $44,590 | $53,120 |
| South Dakota | $31,140 | $34,260 | $39,580 | $45,830 | $49,660 |
| Tennessee | $26,900 | $32,540 | $35,490 | $42,620 | $50,800 |
| Texas | $32,690 | $35,750 | $39,950 | $46,640 | $55,040 |
| Utah | $29,760 | $43,950 | $47,650 | $50,330 | $54,580 |
| Vermont | $49,550 | $52,820 | $56,520 | $61,670 | $67,540 |
| Virginia | $34,360 | $37,310 | $43,080 | $52,330 | $64,010 |
| Washington | $41,920 | $50,510 | $53,050 | $56,840 | $69,820 |
| West Virginia | $25,230 | $29,750 | $37,210 | $46,460 | $58,240 |
| Wisconsin | $39,310 | $45,780 | $49,390 | $54,140 | $56,710 |
| Wyoming | $35,350 | $43,210 | $46,230 | $46,260 | $50,750 |
| Puerto Rico | $25,100 | $27,520 | $31,560 | $35,580 | $37,990 |
Table data taken from 2014 BLS (http://www.bls.gov/oes/current/oes211092.htm)