<!- mfunc feat_school ->
Featured Programs:
Sponsored School(s)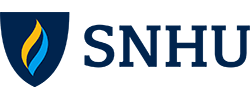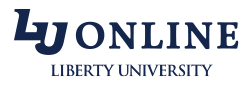 <!- /mfunc feat_school ->
Becoming a Prison Warden
A prison warden is the most senior position at a correctional institution. The warden is responsible for managing the entirety of the correctional facility's operations, including allocating funds, setting policies, handling challenges, working with correctional officer staff, interacting with inmates, inspecting prison facilities, communicating with relevant state or federal departments and generally representing your prison publicly to the media or any peripheral agencies.
All of these responsibilities place a tremendous burden on the capabilities, skills, knowledge and intelligence of the person acting as warden. Because of this need, anyone who wants to someday hold the job title of "Warden" will have to prove themselves in a variety of situations. This necessity makes the career path for becoming a warden much longer and more open-ended than other career paths, but anyone with the ambition and drive to become a warden will be capable of succeeding.
To help you learn more about how to become a prison warden and start the path to a new and rewarding career, read about the following steps you will need to take:
Step 1 - Graduate from High School or Earn a GED
In order to gain the needed experience before you are qualified to hold a position as warden, you are going to need to be eligible for jobs. Most jobs with advancement opportunities in law enforcement or corrections will require a high school diploma or GED at minimum. Focus on graduating high school or getting your equivalency before anything else.
Step 2 - Earn a Degree
Having a bachelor's or associate's degree in criminology, criminal justice, social work, administration of justice or similar programs can prepare you with the knowledge you need to begin your career path towards being a warden. Even peripheral degrees like finance, management, English or other fields can be beneficial, so do not rule any program out if it captures your interest. Simply be prepared to justify your program decision and explain how your education translates to job skills when moving from college towards your career.
Step 3 - Meet the Minimum Requirements for Employment
While the specific standards for employment may vary from department to department, most jobs in corrections and law enforcement, will require the following:
U.S. Citizenship
Must be at Least 21 Years Old
A Diploma or Equivalent (GED)
A Bachelor's Degree for Higher Ranking Positions
A Clean Criminal History, with No Felony Convictions
Good Physical Fitness and Strength
Good Interpersonal Skills
A Clean Drug Screen
Eligible to Own/Possess a Firearm
Similarly, the criteria leading to disqualification are not uniform- they are often set by the hiring agency or department. But generally, candidates will find that the following factors will lead to immediate disqualification from the hiring process:
Felony Convictions (Either Adult or Juvenile)
Illegal Drug Use (Especially Narcotics
Poor Credit History
Poor Employment History
Misdemeanor Convictions with a Sexual Component or Domestic Abuse
Convictions for DWI/DUI
Step 4 - Start Building Experience
Most wardens accumulate 10 to 15 years of experience in their field before ascending to their current position. Their backgrounds are diverse, but they all share a common theme of having acquired experience, job skills, training and education as they climb the ladder towards higher roles and responsibilities. A few of the common roles accepted by prison wardens at the early stages of their career include positions within the fields of Criminal Justice, Corrections, Public Safety, or Emergency Management:
Police Officer
Corrections Officer
Government Clerk
Government Contractor
Ideally, you will work hard for promotional opportunities that will accelerate your advancement into supervisory or management roles with increased responsibility. Correctional officers, for example develop their career by consistently demonstrating a clear understanding of department policies and procedures, and carrying out their duties with focus every day.
Step 5 - See Out Continuing Education and Training
Many positions within the fields of Criminal Justice and Law Enforcement will require extensive post-certification training or other credentials. For example, becoming a federal corrections officer may require no less than 200 hours of training and supervised field experience. As your career develops, make sure that you maintain physical fitness, keep up-to-date on changing policies and procedures, continually refine your self-defense techniques and take steps to learn new skills. Many prisons, even ones with low security designations, may present a warden with intense or dangerous situations that they have to defuse. Be sure that you can handle yourself and protect others by virtue of your training and experience.
Step 6 - Consider a Master's Degree
A prison warden is a coveted job with many responsibilities and usually an excellent salary. As such, competition for open positions may be fierce. Ensure that you have not only the skills to qualify you as a standout candidate, but also the credentials. Pursuing a master's degree in criminal justice is certainly one way to achieve this. You can demonstrate your commitment to ongoing education and round out any diverse skills sets you may have with education and training specific to the duties of warden.
Step 7 - Apply for a Position
With a long career history, one or more degrees, excellent references and a demonstrable skill set that makes you appear qualified to become a warden, you stand a better chance than most at becoming a prison warden. You can increase your chances by applying to multiple positions across the country. After all, openings are rare and likely to attract a large number of applicants.
If you are able to catch the attention of the hiring committee and impress them during the interview, you just might have a new name tag that says "warden" on it before your name. If not, keep pursuing the most advanced and challenging positions in your field and reapply the next time a warden position opens up.