<!- mfunc feat_school ->
Featured Programs:
Sponsored School(s)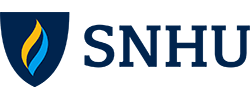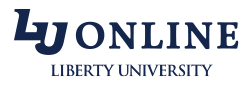 <!- /mfunc feat_school ->
Step-by-Step Guide to Becoming a Crime Scene Investigator with Formal Training and a Degree
Crime scene investigators (CSIs) are part of the law enforcement community and play a vital role in criminal justice. They are the people who identify, gather, and examined physical evidence, which will be included in police reports and submitted to the courts. Their output helps solve cases and establish the guilt of suspects. Functions include lifting fingerprints, detecting the presence of toxic substances, undertaking bullet-comparison tests, and analyzing bloodstain patterns. The generally fall under the profession of criminologists and are very closely related to forensic science technicians.
In the United States, CSIs are employed by law enforcement agencies at the federal, state, and local levels. The Bureau of Labor Statistics projects a 14% increase in demand for forensic science technicians. Competition is high, partly owing to the glamorized portrayal of crime scene investigators in a TV series.
If you are interested in a career as a crime scene investigator, start preparing by researching trends and updates, the job outlook and benefits, and career opportunities to see if the job fits you. Below is a five-step guide on how to become a crime scene investigator:
Step 1 - Meet the Minimum Requirements
Application standards for crime scene investigators are determined by the law enforcement agency or police department who is hiring.
At the federal level, aspiring CSIs must fulfill the following basic requirements:
Be a US citizen and possess a valid drivers license.
Possess a bachelors degree from an accredited college or university.
Be of good moral character.
Be at least 21 years of age.
Be willing to travel to the crime scene and other required locations.
Must pass a written exam and other capability assessments.
Must demonstrate mobility, the ability to handle weapons and mentally capable of doing the job.
Applicants to state and local institutions must fulfill the following basic requirements:
Be a US Citizen (or an eligible permanent resident alien in some states).
Possess either a high school diploma or a GED certificate.
Must pass a background check and have a clean criminal record.
Must be a minimum of 21 years old.
Must demonstrate the ability to process information and problem solve.
Background checks and, quite interestingly, polygraph tests are not uncommon in recruitment. This is for the hiring unit to assess the applicants' character and personality, and to detect the proclivity to undermine police operations. Crime scene investigation is a highly delicate (yet dangerous) work, and those who are involved in it must be able to demonstrate integrity and unconditional loyalty to the organization, as well as the capability to protect and preserve evidence.
Job listings in agencies and departments across the country can be found on the federal governments official jobs site, www.usajobs.gov.
Step 2 - Obtain a Degree or Experience
Crime scene investigators acquire their skill either by experience or by education. The best candidates for the position are those who have been previously employed in the law enforcement setting (such as police officers who are interested to focus on CSI work), or those who have somehow received training in criminal procedure. However, candidates who are completely new to law enforcement can still vie for jobs in this field.
Due to the fierce competition, hiring agencies prefer those who can easily prove their mettle in analyzing crime scenes, identifying pieces of evidence, and handling sensitive material, all of which are instrumental in the solving of crimes and eventual delivery of justice. Candidates who do not have prior experience are typically evaluated on their academic performance and history.
Relevant post-secondary educational programs are associate degrees and bachelor's degrees in criminal justice, crime scene investigation, crime scene technology, forensic science, forensic education, and the like. Foundation courses include: overview of criminal justice and its three components (i.e., law enforcement, courts, and corrections), ethics in criminal justice, criminal procedure, algebra, statistics, biology, chemistry, criminology, evidence photography, cyber security, computer security, digital forensics, basic and applied research in criminal justice, to name a few. Electives include juvenile justice, cyber crime, organized crime, and terrorism. With the lectures, exercises, simulations, and actual field work, graduates attain a thorough understanding of scientific and empirical approaches to solving crime. Additionally, they develop their soft skills on interpersonal relationships, cultural diversity, and collaborative environments. Students who successfully graduate from these programs are statistically more likely to find employment within the field.
Step 3 - Apply for a Position
Individuals who desire a career in crime scene investigation must first check the specific requirements of the law enforcement agency or police department that they want to join. As stated in Step 2, most large units prefer experienced professionals or those who hold relevant degrees. If the minimum standards are met, they must complete the requirements diligently, paying attention to detail. Hiring managers tend to be impressed with neat and painstakingly filled-out applications, in contrast to those that contain illegible and careless markings, erasures, or erroneous entries.
Where allowed, a well-written cover letter that clearly states an applicant's purpose and capabilities is recommended. It should be one and a half pages at most (although one page is ideal), as introductory material to the application form and the required attachments.
During the initial stages of recruitment, least-deserving applicants are weeded out through a review of basic qualifications (as enumerated in Step 1), including the written exam. The immediate next step for advancing candidates is an interview, which may be done in a series that may involve different interviewers. In some cases, those who make it to the "next round" are asked to take, and pass, another written exam.
Step 4 - Complete In-Service and Academy Training
Qualified candidates who have no previous law enforcement experience are usually required to train in the unit's own or prescribed academy. The objective is to orient them to the policing environment, particularly within the jurisdiction that they will soon serve. These candidates are treated as police cadets, and are provided accommodations for the duration of the training. They may also be entitled to allowances, insurance, and other benefits.
During the time at the academy, recruits internalize the organization's core values. With the host of exercises and field activities, they learn how to manage themselves under highly stressful conditions, at once maintaining composure and accomplishing tasks. Like patrol officers and first responders, CSI's are also exposed to pressure and risks; thus, the intensive training.
It is also mandatory for newly recruited crime scene investigators to receive in-service training, which is supervised by senior CSI's and other authorized personnel of the unit. During this phase (commonly within the probationary period that can run for up to a year), they become familiar with institutional policy and guidelines, and with the unique features of the communities in their watch. At this point, new CSI's are afforded very limited freedom to make big decisions on their own. However, they are encouraged to give recommendations and show their ability to help achieve the unit's goals. The probationary period culminates with an evaluation on the new CSIs' display of great skill and collaborative qualities, and is concluded with either a favorable or unfavorable assessment. Per conditions, an unfavorable assessment can result in an extended probationary period, or in the outright discontinuation of employment.
The crime scene investigators' career path does not end with the confirmation of permanent employment and security of tenure. In fact, this is only the beginning. To advance in position, crack CSI's obtain certifications that prove their expertise in the field. They also invest their time in joining associations and expanding their professional networks, and in completing continuing-education programs that acquaint them with the latest techniques and technologies applicable to criminal justice processes.
Step 5 - Become a Sworn Officer
Sworn offices in the field of crime scene investigation begin their careers by taking the oath of office. This oral and written vow, made in front of witnesses, affirms the commitment to serve their respective jurisdictions according to law, and according to the institution's policy and ethical standards. Texts of oaths vary from one agency to another, but the overarching goals are the same: to remain loyal to the Constitution, to dedicate oneself to the profession, and to deliver justice with efficiency, effectiveness, and efficacy.
By "sworn," CSI's receive full law enforcement powers because they are police officers. The "non-sworn" are those who do not wear the badge (and thus have no powers to make arrests and seizures), although they are also personnel of law enforcement agencies.
Crime Scene Investigator Jobs & Job Description
Crime Scene Investigators work in small teams or as individuals to secure and document as much forensic evidence as possible.  While jobs do vary from organization to organization, more crime scene investigators have the same core set of job responsibilities, such as:
Collaborate with colleagues
Apportion tasks amongst project members to proceed at the more secure and efficient pace possible
Facilitate forensic task management and processing during a call
Lay foundation for complex investigations to follow
Routinely manage highly sensitive information in a confidential fashion
Conduct victim and witness interviews
Assess crime scene conditions
Determine forensic and criminal scope of the investigation
Gather and insure the physical integrity of the evidence at hand
Secure the physical crime scene to preserve future investigation
Prepare samples and reports for court discovery and presentation
Conduct laboratory examinations of evidence samples
Communicating with investigators regarding observations and actions
Providing testimony in the courtroom
Communicate professionally at all times
Photograph and video record crime scenes and vehicle collision scenes
Process, and file fingerprints; search for matching prints
Use chemical treatments when processing evidence to retain latent prints
Maintain digital images and back up files and logs
Attend autopsies to observe, hypothesize, photograph and collect evidence related records and reports
Test and maintain equipment to ensure it is working properly
Participate in professional development and training
Review current literature and research in the field
Senior Crime Scene Investigators have the capacity and professional experience to manage administrative tasks and special projects, as well as workgroup administration. While jobs do vary from state to state, most senior investigation agents have the same core set of responsibilities:
Foster positive employee communications on every project and interdepartmentally the department
Supervise other investigators as well as forensic technicians and technologists
Manage laboratory teams and monitor the quality of their work
Manage laboratory workspace and materials procurement
Participate in interdisciplinary investigation methods and projects working with chemists, doctors, biologists, microbiologists, mycologists and other professionals
Act as consultant when required
Share hypotheses with teammates and investigators whenever required or requested
Consult with lawmakers regarding best practices in situations which require forensic analysis
Provide consultation to external stakeholders, professionals, and researchers
Engage in the design and development of new evidence collection techniques, practices and protocols
Develop or test software that supports unorthodox data entry methods in the field and lab, and subsequent modelling for analysis
Plan, organize, attend, facilitate work group meetings
Mentor junior members of the team