<!- mfunc feat_school ->
Featured Programs:
Sponsored School(s)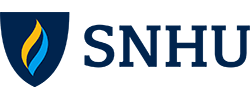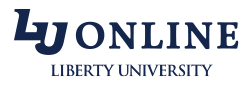 <!- /mfunc feat_school ->
Becoming a Game Warden
Fish and game wardens are sworn police officers who typically work for state and federal fish and wildlife agencies. Not to be confused with conservationists, game wardens are law enforcement agents who patrol conservation areas and waterways to enforce laws specific to wildlife, hunting, boating and fishing. They investigate damage to crops and property caused by wildlife, collect biological data, inspect commercial fishing operations and seize any equipment connected with suspected violation of laws. Fish and game wardens may also be called to investigate pollution, improper disposal of hazardous materials and homeland security cases. According to the Bureau of Labor Statistics, there were 6,800 fish and game wardens in the U.S. as of May 2019.
Fish & Game Warden Duties
Game wardens are qualified to perform the same duties as police officers, such as investigating reports of crime, carrying firearms, issuing citations, and making arrests. Some states vest game wardens with full police powers giving them the ability to make general arrests and issue traffic citations. In many states, game wardens are also responsible for the investigation of hunting and boating related fatalities and accidents.
Game wardens also spend a significant amount of time overseeing community based training programs focused on safety and education. They supervise hunting safety seminars for junior hunters, issue fishing and hunting licenses, and provide educational information to the public on wildlife issues. One of the lesser known functions of a game warden is to work with landowners to find solutions to damage caused by wildlife and to conduct rescue operations for injured wildlife. The data they collect is often essential in the formation of state wildlife management policies. In coastal areas, game wardens are also often responsible for policing and teaching boating safety.
Continue reading our guide below to learn about the basic steps to become a game warden:
Step 1 - Meet the Minimum Requirements
The specific requirements to become a fish and game warden vary from jurisdiction to jurisdiction, but generally, the basic requirements are very similar to those expected of police officers entering the field of law enforcement. The most common requirements shared by agencies across the country include:
Valid U.S. Drivers License - The candidate must have and maintain a valid U.S. driver's license that is not revoked, withdrawn or under suspension.
Physical Readiness Test (PRT) - Due to the strenuous nature of a game warden's duties, the candidate must pass a fitness tests developed to screen qualified applicants for entry-level police officer positions.
Police Officer Selection Test (POST) - The POST tests the candidate knowledge of basic math, reading and grammar.
Background Investigation - The candidate must complete a full background investigation, and have no disqualifying criminal convictions.
Selective Service - If applicable, the candidate must be registered with the Selective Service System; or exempt from the Selective Service System registration as a female or because of age or military status.
Education - A high school diploma or a GED certificate is required.
Minimum Age - All candidates must be over the age of 21 years old.
U.S. Citizenship - Only United States citizens will receive consideration.
Medical Examination - Failure to complete a favorable examination may result in the candidate being disqualified.
Polygraph Examination - Failure to pass a polygraph examination may result in disqualification from further consideration.
If you are interested in becoming a game warden and know the territory in which you wish to work, it is important that you research the exact requirements of that jurisdiction to make sure you meet the minimum eligibility standards. Most departments have their requirements listed on their website. If you are still unclear as to what the minimum requirements are, you should take the time now to call the human relations department of the agency where you wish to apply to avoid disappointment later.
Step 2 - Obtain a Degree or Accumulate Experience
Although most states require applicants to hold a bachelor's degree, it is common for some states to accept an associate's degree. The most common field of study for professionals entering the field of law enforcement is criminal justice. It should be noted that most fish and wildlife departments demonstrate a preference for job candidates who possess a background or degree in biology or natural sciences,  due to the practical applications of their studies to the field of fishing and gaming. Keep in mind, that although it is not required to have a bachelor's degree, employment trends within law enforcement show that most departments are increasing their focus on post-secondary education as a deciding factor between candidates. It is recommended that individuals pursue college credits in a relevant field to make themselves stand out among other applicants.
Military Experience
While prior military service will benefit a candidate during the application process, it will not be accepted as a stand-alone substitute for an education. Veterans are recognized as having the proper training and experience to transition well into the field of law enforcement, so they are often provided with higher starting pay, seniority, and bonuses, in recognition of their advanced skills. Preference is also given to candidates with a history in law enforcement, since they share the same essential duties and responsibilities.
Step 3 - Complete Training at an Approved Training Academy
Game warden cadets are typically trained in state-run law enforcement academies for a period of 3-12 months. This is generally followed by several weeks of field training in wildlife conservation as well as fish and game enforcement issues. An applicant must have an understanding of hunting and fishing, an interest in the outdoors, good vision, and good hearing. In addition, applicants must be physically fit and proficient swimmers.
Step 4 - Pass All Tests and Exams
At the completion of the training program, all candidates must successfully complete a written or practical exam. They must also pass a medical exam, and qualify in the use of firearms. Most agencies require a candidate to pass the exam and all other tests to be considered for hire. Candidates who fail to meet all qualifications, either in whole or in part, are often restricted from re-applying for a minimum of one year. In addition to passing the exam, all applicants should be aware that their review period does not end upon successful completion of the exam. Candidates who make it past the exam will typically receive an offer of conditional employment with an in-service probation period, meaning that their conduct and performance will be under tight scrutiny for a minimum of 12 months.
Step 5 - Get Sworn In
Upon completion of all training and passing the exam, all candidates will be required to take a sworn oath of office. While the wording of each oath differs from agency to agency, the content of all sworn statements involve upholding the duties of a law enforcement officer, to be courageous in the line of duty, to protect the public and to always act with integrity.
Game Warden Jobs & Job Description
Game Warden careers focus on strategic investigation of specimens, risk management, data tracking, and stewardship of protected species.  While jobs do vary, most game wardens are comfortable with performing the following duties within the scope of their profession:
Enforce conservation laws, maximums, and protocol
Investigate violations in a timely manner
Apprehend violators, detain if required
Issue citations and fines, retain equipment, contraband, and other materials
Conduct physical and digital surveillance
Patrol assigned areas by foot, vehicle or air
Present educational programs for the public and other stakeholders
Demonstrate a general knowledge and respect for the lifecycle and movements of wildlife
Be mindful of all phases of wildlife protection from birth to death
Protect the ecological balance of wildlife in the most cost effective manner
Have a broad scope of knowledge that includes ecology, meteorology, hydrology, husbandry and related fields like predictive modeling
Be physically adept
Communicate findings and investigations to colleagues and superiors
Track total cost of maintenance and variations to budget
Work in partnership with forest management, parks management and other state and federal entities
Partner with other law enforcement agencies
Conduct search and rescue operations for both humans and wildlife
Create articulate and objective reports; testify in court
Collect and catalogue evidence of infractions
Submit reports to appropriate authorities for tracking and prosecution
Investigate and collect data on wildlife and environmental changes
Senior Game Wardens have the personal capacity and professional experience to manage administrative tasks and special projects. While jobs do vary from state to state, most senior game wardens have the same core set of responsibilities:
Enforce protective laws and regulations
Protect wildlife and to a lesser degree, plant life
Engage in physically demanding work for enforcement purposes
Successfully apprehend violators
Perform search and rescue missions
Engage in ongoing professional development
Interact with the public
Exercise exceptional communication skills
Demonstrate strong leadership skills
Make quick decisions under stressful circumstances
Use appropriate discretion and confidentiality
Develop specific information on wildlife data for tracking and enforcement purposes
Regulate the number of humans and hunters allowed in a given area during a particular timeframe
Manage personnel which may include hiring, terminating, layoffs, scheduling, training
Provide the necessary equipment to fulfill job responsibilities
Demonstrate an awareness of wildlife cycles, including but not limited to mating, birthing, and aging
Manage an annual budget
Research and implement new technologies to track and monitor hunters, poachers, and wildlife
Engage in technical report preparation
Foster a positive and safe work environment with mentorship opportunities
Navigate regional, federal and international regulations, and best practices
Liaise with farm stakeholders and partners
Game Warden Salary Information
Fish and Game Warden Salaries by State
| Location | 10% | 25% | Median | 75% | 90% |
| --- | --- | --- | --- | --- | --- |
| United States | $32,660 | $40,700 | $50,880 | $62,320 | $75,690 |
| Alabama | $37,610 | $37,620 | $40,490 | $55,660 | $61,340 |
| Arizona | $34,240 | $39,960 | $46,320 | $54,580 | $61,680 |
| Arkansas | $36,870 | $43,000 | $47,210 | $52,940 | $63,370 |
| California | $54,860 | $61,830 | $72,780 | $78,410 | $87,140 |
| Connecticut | $25,870 | $41,610 | $50,890 | $56,690 | $56,700 |
| Georgia | $25,500 | $27,360 | $30,440 | $43,870 | $50,510 |
| Hawaii | $42,790 | $49,690 | $55,300 | $60,630 | $66,730 |
| Idaho | $34,420 | $43,900 | $44,900 | $49,590 | $53,380 |
| Illinois | $50,460 | $81,130 | $99,010 | $119,960 | $133,690 |
| Indiana | $40,320 | $41,390 | $49,780 | $58,240 | $60,370 |
| Iowa | $38,780 | $50,680 | $59,520 | $71,080 | $71,090 |
| Kansas | $40,440 | $42,270 | $45,320 | $48,370 | $50,340 |
| Louisiana | $31,340 | $37,770 | $49,380 | $59,820 | $63,680 |
| Maine | $36,980 | $37,000 | $49,030 | $49,040 | $53,410 |
| Maryland | $40,240 | $64,570 | $74,900 | $80,640 | $86,270 |
| Massachusetts | $27,300 | $32,490 | $46,130 | $63,700 | $77,800 |
| Michigan | $51,320 | $54,290 | $59,240 | $66,790 | $78,260 |
| Montana | $33,440 | $38,430 | $40,720 | $46,390 | $47,930 |
| Nevada | $41,500 | $46,090 | $56,660 | $70,950 | $79,220 |
| New Mexico | $31,030 | $37,270 | $40,010 | $44,340 | $50,870 |
| New York | $47,410 | $56,990 | $67,680 | $75,680 | $80,460 |
| North Carolina | $29,000 | $31,560 | $33,530 | $45,020 | $50,930 |
| North Dakota | $29,100 | $41,730 | $56,280 | $66,540 | $73,250 |
| Ohio | $42,660 | $48,200 | $54,280 | $59,470 | $62,590 |
| Oklahoma | $32,580 | $35,700 | $41,970 | $50,800 | $58,140 |
| South Dakota | $28,450 | $33,090 | $39,150 | $45,200 | $48,840 |
| Tennessee | $48,540 | $60,760 | $66,360 | $75,710 | $86,410 |
| Texas | $49,860 | $49,880 | $61,530 | $64,360 | $69,090 |
| Vermont | $33,590 | $43,530 | $52,620 | $59,680 | $65,060 |
| Virginia | $36,400 | $40,160 | $43,910 | $54,460 | $62,140 |
| Washington | $46,110 | $56,060 | $65,120 | $68,280 | $68,430 |
| Wisconsin | $31,170 | $42,810 | $46,160 | $57,060 | $61,790 |
| Wyoming | $46,040 | $59,050 | $59,060 | $59,070 | $59,070 |
Table data taken from 2014 BLS (http://www.bls.gov/oes/current/oes333031.htm)