<!- mfunc feat_school ->
Featured Programs:
Sponsored School(s)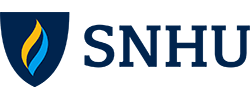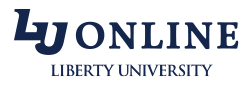 <!- /mfunc feat_school ->
Becoming a Legal Secretary
Legal secretaries are personnel who provide administrative and clerical services in the offices they serve. Their common tasks include typing and proofreading documents, encoding information and organizing files, mailing official correspondence, answering phone calls and keeping financial statements. Their specific functions are defined and carried out according to the goals and of objectives of their workplace, which can be public organizations or private institutions.
In the United States, legal secretaries are employed at the federal, state, and local government levels, or in nongovernmental offices like law firms, insurance companies, schools, and nonprofits. The Bureau of Labor Statistics (BLS) places legal secretaries under occupational classification 43-6012, and reports that there are more than 214,000 of them employed around the country. Although they perform clerical duties, legal secretaries should not be mistaken for federal law clerks (most of whom are law school graduates), judicial law clerks, court administrators, court reporters, clerks of the court, or paralegals. Their work is similar to that of court clerks, however, their job duties are considered distinct enough that the BLS has assigned them different occupational classifications, with clerks being broadly categorized as "Court, Municipal, and License" (classification 43-4031).
If you are interested in pursuing a career as a legal secretary, and believe that you have what it takes to be one, it is wise to start preparing for the nuances of the profession that require education and experience. The clerical and secretarial functions required by the job should not be underestimated. Assembling accurate information (typically on short notice)  and delivering meticulous work (with little margin for error) can be very challenging, even with the right training. The demands of the role mandate that quality work be produced with timeliness and efficiency; a slight delay in dispatching official correspondence, for example, can result in major consequences.
Below is a five-step guide on how to become a legal secretary:
Step 1 - Meet the Minimum Requirements
There are no standard hiring practices or requirements for employment in offices below the federal level- each office will write its own requirements based on individual needs for the role. At the federal level, however, all candidates must hold an associate degree (at a minimum) and be a U.S. citizen. Other common requirements for a legal secretary include:
Be at least 18 years old (or 21 in some states).
Have a high school diploma or GED certificate.
Have secretarial or administrative support skills.
A background in the general legal field is helpful.
Possess strong communication skills.
Be very detail oriented.
Some employers require experience, which can include voluntary work or apprenticeships, while others need candidates with a basic legal knowledge. Familiarity with the preparation of legal documents or court filing procedures is also considered an asset.
Employers with very strict hiring policies may require background checks. In these cases, background investigation will be conducted, and the procedures can include looking into an applicant's credit history, criminal history, substance-abuse history, and driving record. Some staffing offices can go as far as interviewing family members, friends, former employers, and the references indicated in the résumé. Others go even farther than that, by reviewing Internet activity and social networking relationships. Any derogatory information, or signs of behavioral problems or personality disorders, may disqualify an applicant.
Step 2 - Obtain a Degree or Accumulate Relevant Experience
While post-secondary education is not required by most hiring offices, it is always an asset. Among applicants who have the same experience, or those with the same level of enthusiasm and efficiency, the ones with advanced academic training are almost always favored by employers. This is because administrative support services rely on the legal secretaries' skills in developing and maintaining office systems in which, for example, "rush jobs" are prioritized over the rest, or deliverables are color-coded or numbered according to the order of importance. In addition, a candidates' ability to grasp legal terms, understand advanced concepts, communicate effectively and work quickly- all skills that are developed by college level programs- are considered valuable in the long run.
Relevant undergraduate programs include bachelor's degrees or associate degrees in criminal justice, paralegal studies, legal assistance, legal support services, and public administration. General programs like secretarial science, business administration, finance and bookkeeping are also applicable to entry-level positions. Foundation courses include the American Legal System, the U.S. Criminal Justice System constitutional law, criminal law, ethics and the law, legal transcription, office procedures, word processing, algebra, computer-aided legal research, computing literacy and applications, database administration, records management, introduction to managerial accounting, and organizational behavior. Electives include written communication, human resources management, human relations, public speaking, stenography, income tax preparation, marketing, law office management, and areas of law that may be an asset (consumer law, employment law, family law, intellectual property law, and litigation).
In classroom environments, students acquire and develop interpersonal skills that enable them to communicate more openly with others. This can prove essential, especially when work environments require servicing people (like courts of law and government agencies) and handling cases with courtesy and tact. Meanwhile, full online programs (especially for students who cannot attend onsite sessions) include activities or assignments that aim to develop discipline and other core values. Collaborative environments are also provided, so students can meet and work together online.
A Certificate of Training may also be sufficient to land entry-level legal secretarial positions. These culminate in competency tests and the issuance of professional certifications. Many reputable academic institutions also offer certificate courses that may be credited toward a bachelor's degree or an associate degree.
Step 3 - Apply for a Position
Job vacancies occur at different times, depending on the staffing plans or needs of employers. There is no season for applications to legal secretarial positions, so it is best to search routinely for open positions or work with a placement agency. This is where networks are also beneficial; students who have had the chance to interact with other students or professionals in the field may be able to help one another with information about which offices are best to work for and who is hiring.
When a job opening is announced, applicants are expected to read the overview and job description thoroughly. Not following instructions is the easiest way to disqualify yourself and is often a clear signal to hiring managers that you are not detail oriented- which is a requirement for the job. Similarly, applications that are not submitted by published deadlines will not be considered.
When filling out forms, applicants must provide correct information, as neatly and as legibly as possible. Forms with grammatical mistakes and spelling errors, or obviously exaggerated experience are discarded because these reflect carelessness and poor judgment on the part of the applicant.
Unless expressly disallowed, a pro forma application may be sent with a cover letter that summarizes the aspiring legal secretary's achievements and capabilities. This introductory statement, which must also be written with utmost care, is to capture the attention of staffing managers.
In cases where there are no job announcements, which is not uncommon, it is acceptable to send letter of inquiry to prospective employers. The intention is to introduce oneself as a competent legal secretary, who can be considered and contacted as soon as there is a vacancy. Prospective employers can be researched on the Internet or through local media channels. If phone numbers or e-mail addresses are listed, it means that polite inquiries are welcome.
Step 4 - Complete On-The-Job Training
Successful candidates are often required to finish an on-the-job training. This phase of recruitment is equivalent to being hired conditionally, much like a probationary period. It can last anywhere between a week to a few months.
The goal of training is to introduce candidates to the management and staff, orient them on office policy and procedure, and familiarize them with the work place. This phase of employment is designed to give new hires a period of time to learn the nuances of their job and the expectations of their employer. During this time it is important for candidates to know that they will be under constant review, so it is best to take extra care when completing all of their tasks and to go the extra mile to impress.
At the conclusion of the training, the successful candidates are given permanent, full-time positions, with full compensation and benefits that include health insurance and paid vacations.
Step 5 - Excel & Advance in Your Career
Legal secretaries rise within an organizational because of exemplary performance- it's that simple. In private offices, raises and promotions are earned by standing out. Legal secretaries can earn executive and managerial positions when they consistently deliver excellent work and display leadership qualities. In civil service, an individual can earn the vested right to promotion and potentially gain opportunities for continuing education that will help them with career advancement.
Legal Secretary Jobs & Job Description
Legal secretary jobs ensure that the law office in question runs smoothly for lawyers, clerks, and clients alike.  While jobs do vary from practice to practice, most legal secretaries should be comfortable with the following sets of duties:
Proficient in Teraview, Cyberbahn, Word and PcLaw
Possess excellent communication and writing skills
Perform administrative duties including opening and closing client files, docketing, billing, and accounting
Administer to office and file organization
Manage the practice on a daily basis
Expedite the flow of work
Establish office procedures that promote efficiency and confidentiality
Answer correspondence
Transcribe legal documents
Manage schedules and deadlines
Manage purchase, sale and mortgage files from start to finish
Conduct title searches, off-title searches and draft requisitions
Prepare deeds, affidavits and agreement of purchase and sale
Review finance and conveyance documentation
Organize and coordinate document files and closings
Handle many client files in a proficient and efficient manner
Discreet with confidential materials
Show good judgment and initiative
Demonstrate ability to prioritize problems and timelines
After several years' experience in progressively responsible legal secretarial positions, a secretary may be promoted to 'senior' status.  While the breadth of tasks that a senior legal secretary may be asked to perform does vary from practice to practice, the role is generally as follows:
Prepare legal documents
Thorough understanding of Supreme Court and Small Claims rules
Thorough understanding of Court registry procedures
Familiarity with the Motor Vehicle Act, and claims procedures
Read, write and speak professional English
Prioritize and adapt to changing demands
Superior interpersonal and judgment skills
Proficiency with transcribing and dictating equipment
Draft responses and lists of documents
Draft correspondence
Organize flow of information between lawyers, and from clients to lawyer
Arrange appointments and court dates
Handle routine business calls
Accountable for tone and professionalism of the office environment
Meet statutory deadlines
Maximize litigation efficiencies
Assist paralegals
Prepare affidavits of records
Obtain and prepare meeting agendas, schedule meetings and rooms
Conduct Land Title/Registry searches and register documents at Land Titles
Format and circulate bylaws, council reports and agreements
Prepare inter-departmental memos and establish follow-up system to ensure response or escalation
Legal Secretary Salary Information
Legal Secretary Salaries by State
| Location | 10% | 25% | Median | 75% | 90% |
| --- | --- | --- | --- | --- | --- |
| United States | $26,680 | $32,970 | $42,770 | $56,770 | $70,950 |
| Alabama | $23,350 | $26,910 | $32,250 | $44,220 | $55,210 |
| Alaska | $36,180 | $39,930 | $48,580 | $56,360 | $61,170 |
| Arizona | $23,940 | $31,420 | $38,400 | $51,170 | $59,120 |
| Arkansas | $24,670 | $27,130 | $31,010 | $39,250 | $45,590 |
| California | $31,390 | $38,710 | $50,910 | $67,420 | $79,860 |
| Colorado | $27,590 | $34,680 | $44,330 | $58,140 | $70,900 |
| Connecticut | $29,430 | $35,320 | $46,120 | $57,460 | $67,950 |
| Delaware | $31,440 | $39,790 | $49,780 | $61,970 | $71,970 |
| District of Columbia | $41,730 | $61,360 | $74,840 | $87,610 | $95,750 |
| Florida | $25,590 | $29,670 | $37,140 | $50,160 | $60,360 |
| Georgia | $25,450 | $30,230 | $38,820 | $52,490 | $67,760 |
| Hawaii | $29,440 | $38,720 | $45,460 | $53,430 | $59,780 |
| Idaho | $22,830 | $27,940 | $34,730 | $42,480 | $51,440 |
| Illinois | $27,310 | $35,280 | $46,600 | $60,300 | $71,190 |
| Indiana | $25,430 | $28,500 | $35,040 | $44,990 | $55,710 |
| Iowa | $22,320 | $26,570 | $33,510 | $44,890 | $54,740 |
| Kansas | $23,140 | $28,360 | $35,780 | $43,380 | $48,770 |
| Kentucky | $22,030 | $26,050 | $31,090 | $36,980 | $44,200 |
| Louisiana | $24,800 | $30,990 | $36,330 | $43,810 | $50,910 |
| Maine | $27,040 | $32,670 | $36,410 | $41,360 | $47,990 |
| Maryland | $29,320 | $34,200 | $41,510 | $52,650 | $65,440 |
| Massachusetts | $29,940 | $35,500 | $48,300 | $67,460 | $78,670 |
| Michigan | $27,550 | $34,880 | $45,710 | $55,910 | $62,330 |
| Minnesota | $29,140 | $35,830 | $46,300 | $59,030 | $69,870 |
| Mississippi | $26,160 | $31,870 | $40,410 | $50,810 | $58,320 |
| Missouri | $30,230 | $39,200 | $48,700 | $56,240 | $60,750 |
| Montana | $23,310 | $27,440 | $33,380 | $38,510 | $45,880 |
| Nebraska | $22,980 | $27,190 | $33,980 | $43,270 | $53,030 |
| Nevada | $30,300 | $37,760 | $45,940 | $55,250 | $63,040 |
| New Hampshire | $25,400 | $31,130 | $40,080 | $49,100 | $57,900 |
| New Jersey | $30,530 | $36,100 | $45,410 | $56,630 | $66,540 |
| New Mexico | $24,620 | $28,090 | $33,200 | $42,450 | $48,760 |
| New York | $31,430 | $39,760 | $54,860 | $71,210 | $85,920 |
| North Carolina | $26,180 | $34,960 | $47,460 | $59,000 | $69,330 |
| North Dakota | $27,030 | $30,570 | $36,400 | $43,280 | $47,860 |
| Ohio | $22,580 | $27,490 | $34,780 | $46,020 | $57,390 |
| Oklahoma | $26,270 | $30,470 | $36,080 | $42,600 | $48,280 |
| Oregon | $29,580 | $35,170 | $43,860 | $56,710 | $68,100 |
| Pennsylvania | $27,760 | $34,140 | $42,330 | $53,090 | $62,140 |
| Rhode Island | $28,550 | $39,480 | $47,270 | $58,080 | $69,160 |
| South Carolina | $23,070 | $28,100 | $35,810 | $44,320 | $51,510 |
| South Dakota | $24,300 | $26,970 | $30,690 | $37,470 | $44,130 |
| Tennessee | $24,950 | $31,640 | $39,560 | $50,270 | $57,880 |
| Texas | $27,090 | $32,290 | $39,880 | $54,700 | $68,160 |
| Utah | $26,220 | $29,570 | $36,870 | $48,990 | $59,340 |
| Vermont | $30,310 | $36,900 | $43,600 | $51,190 | $58,600 |
| Virginia | $28,160 | $33,760 | $40,130 | $54,230 | $71,420 |
| Washington | $27,670 | $34,950 | $44,350 | $57,030 | $68,860 |
| West Virginia | $25,140 | $29,580 | $36,090 | $45,290 | $55,160 |
| Wisconsin | $27,360 | $33,470 | $40,880 | $50,120 | $57,690 |
| Wyoming | $24,000 | $30,060 | $35,280 | $40,640 | $51,690 |
| Guam | $25,170 | $29,490 | $34,890 | $41,850 | $55,070 |
| Puerto Rico | $17,100 | $19,610 | $25,190 | $30,810 | $36,670 |
| Virgin Islands | $31,910 | $37,110 | $44,920 | $52,940 | $59,860 |
Table data taken from 2014 BLS (http://www.bls.gov/oes/current/oes436012.htm)