<!- mfunc feat_school ->
Featured Programs:
Sponsored School(s)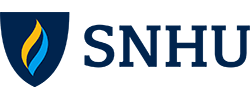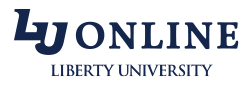 <!- /mfunc feat_school ->
Becoming a Case Manager
"Case Manager" is a title that can mean many separate, but similar roles. For instance, a Registered Nurse Case Manager will have a position within a healthcare organization responsible for coordinating continuing care in regards to a large patient load.
For the purposes of this article, "Case Manager" will refer more specifically to coordinating ongoing mental health care, physical health care and general social work cases for disadvantaged or disabled individuals as a part of government-funded programs.
So, without any further qualification, here are the steps you will need to follow when learning how to become a Case Manager:
Step 1 - Obtain a College Degree
Depending on the institution you hope to someday serve and the state you hope to serve in, you may need to obtain a license or certification to become an official case manager. A requirement of licensure for Case Management is an Associate's Degree in rare instances, a Bachelor's Degree more commonly, and a Master's Degree of Social Work (MSW) as the most common requirement.
Begin your studies by enrolling in an accredited college undergraduate program. Your focus should be case management or social work ideally, but other degrees such as psychology, nursing or counseling can also be appropriate. For MSW or BSW programs, ensure that your program is accredited by the Council on Social Work Education to confirm later eligibility for licensure or certification in certain states. You can review state-by-state requirements on the respective state social work boards found by visiting the Association of Social Work Boards site.
If you wish to seek an MSW program, know that there are many programs out there that combine studies and credit hour obtainment for graduate and undergraduate credentials almost simultaneously. These programs also generally require a practicum component, which can contribute to your overall work experience or any supervised case work experience.
Step 2 - Gain Experience as an Intern, Trainee, Assistant Case Manager or Similar Position
Internships within government, mental health or healthcare provider organizations are available for social work students and graduates who wish to obtain case management experience. Pursue a role as an intern, trainee or similar position to learn more about case management while obtaining valuable job skills and experience.
A requirement for licensure or certification as a Case Manager may require a set number of supervised work hours, so review the requirements of your state as you tailor your internship or training choices to meet these needs.
Step 3 - Obtain a License or Certification as Needed
A large amount of states require individuals who wish to practice Case Management in an official capacity to obtain a license or some form of certification. Review the requirements for your state by visiting www.aswb.org and finding the respective social work board.
Various certifications can be obtained after licensure that will potentially open more job opportunities while permitting you more authority in the eyes of the state in which you are practicing Case Management. Examples of possible certifications are as follows:
Step 4 - Pursue Your Career
After serving as a trainee and obtaining licensure, you are likely to have already entered the field of Case Management, possibly as a fully-fledged Case Manager. If not, you are well on your way to applying for Case Manager positions within the states in which you are permitted by licensing requirements to operate.
Case Manager Salary Information
Case Manager Salary by State
| Location | 10% | 25% | Median | 75% | 90% |
| --- | --- | --- | --- | --- | --- |
| United States | $19,870 | $23,640 | $29,790 | $37,640 | $47,520 |
| Alabama | $16,470 | $17,870 | $20,900 | $28,880 | $37,210 |
| Alaska | $25,450 | $27,700 | $32,270 | $41,630 | $49,450 |
| Arizona | $19,860 | $22,780 | $27,270 | $32,290 | $38,140 |
| Arkansas | $17,180 | $19,980 | $24,890 | $31,430 | $41,400 |
| California | $20,510 | $25,670 | $33,500 | $43,240 | $54,460 |
| Colorado | $19,830 | $24,860 | $30,770 | $37,810 | $45,810 |
| Connecticut | $25,170 | $30,260 | $36,950 | $48,590 | $54,100 |
| Delaware | $23,200 | $25,850 | $29,590 | $34,350 | $38,610 |
| District of Columbia | $26,220 | $30,490 | $36,660 | $45,210 | $61,280 |
| Florida | $21,030 | $25,230 | $28,920 | $35,350 | $43,940 |
| Georgia | $17,360 | $20,540 | $26,200 | $31,670 | $39,590 |
| Hawaii | $21,490 | $26,730 | $32,730 | $39,370 | $47,220 |
| Idaho | $17,310 | $20,370 | $33,340 | $38,820 | $45,790 |
| Illinois | $19,380 | $22,930 | $28,770 | $37,720 | $47,810 |
| Indiana | $18,760 | $22,940 | $28,120 | $34,270 | $39,330 |
| Iowa | $18,240 | $21,590 | $27,010 | $35,600 | $45,920 |
| Kansas | $21,170 | $25,920 | $30,570 | $36,010 | $39,710 |
| Kentucky | $17,660 | $20,980 | $25,890 | $32,990 | $40,890 |
| Louisiana | $17,090 | $19,360 | $23,980 | $30,130 | $38,230 |
| Maine | $21,680 | $26,010 | $30,750 | $35,850 | $39,030 |
| Maryland | $19,320 | $22,360 | $29,160 | $41,250 | $55,700 |
| Massachusetts | $21,150 | $25,380 | $31,110 | $44,050 | $59,140 |
| Michigan | $17,730 | $20,540 | $25,610 | $33,610 | $41,750 |
| Minnesota | $21,470 | $25,490 | $31,180 | $40,020 | $47,390 |
| Mississippi | $17,550 | $20,370 | $24,200 | $31,150 | $40,540 |
| Missouri | $19,050 | $23,550 | $30,310 | $35,940 | $40,370 |
| Montana | $17,890 | $20,180 | $24,130 | $30,650 | $37,300 |
| Nebraska | $18,320 | $21,050 | $24,010 | $28,520 | $32,640 |
| Nevada | $19,710 | $25,630 | $33,520 | $43,080 | $56,130 |
| New Hampshire | $20,290 | $22,570 | $27,200 | $33,710 | $39,980 |
| New Jersey | $21,500 | $25,790 | $32,990 | $40,960 | $49,100 |
| New Mexico | $19,340 | $24,070 | $32,040 | $35,270 | $40,470 |
| New York | $21,230 | $27,280 | $34,350 | $42,040 | $52,350 |
| North Carolina | $19,220 | $22,070 | $26,620 | $31,930 | $38,780 |
| North Dakota | $21,880 | $25,440 | $31,580 | $39,510 | $45,850 |
| Ohio | $18,570 | $21,830 | $27,890 | $35,840 | $44,940 |
| Oklahoma | $16,810 | $18,800 | $25,030 | $32,820 | $40,930 |
| Oregon | $20,500 | $23,490 | $30,240 | $37,380 | $45,780 |
| Pennsylvania | $20,220 | $22,690 | $27,480 | $33,110 | $38,880 |
| Rhode Island | $19,930 | $24,650 | $30,500 | $36,300 | $42,060 |
| South Carolina | $19,750 | $21,820 | $25,680 | $32,820 | $39,360 |
| South Dakota | $17,690 | $20,190 | $22,410 | $24,900 | $30,280 |
| Tennessee | $17,890 | $22,310 | $29,170 | $35,120 | $41,580 |
| Texas | $20,950 | $25,410 | $30,920 | $37,080 | $43,840 |
| Utah | $18,680 | $22,160 | $25,550 | $32,430 | $38,360 |
| Vermont | $22,690 | $26,200 | $29,990 | $36,680 | $43,300 |
| Virginia | $19,750 | $24,310 | $29,300 | $36,840 | $45,920 |
| Washington | $20,510 | $22,930 | $27,860 | $34,860 | $42,510 |
| West Virginia | $17,670 | $20,600 | $25,570 | $31,100 | $40,640 |
| Wisconsin | $19,970 | $22,760 | $29,830 | $38,340 | $49,160 |
| Wyoming | $21,220 | $23,920 | $28,640 | $35,490 | $42,400 |
| Guam | $21,150 | $25,340 | $31,390 | $41,660 | $48,360 |
| Puerto Rico | $16,480 | $18,200 | $21,910 | $26,880 | $30,250 |
Table data taken from 2014 BLS (http://www.bls.gov/oes/current/oes211093.htm)