<!- mfunc feat_school ->
Featured Programs:
Sponsored School(s)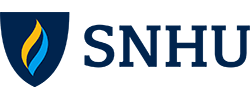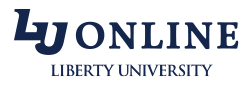 <!- /mfunc feat_school ->
Becoming a Police Officer
Police officers are society's shield from lawlessness and violence. Their duties include: protecting members of the public (and their property), keeping neighborhoods free of crime, enforcing society's laws, and apprehending the perpetrators of crime. They are the most recognizable members of the law enforcement community, and are often considered the face of the U.S. Criminal Justice System.
In the United States, police officers are employed at the federal, state, and local levels, although federal police officers are more commonly referred to as law enforcement agents. Despite statistics that show a decrease in overall crime in many areas of the country, the recruitment and training of new police officers remains high due to society's demands for sophisticated officers, and because of increased fear about crime and terrorism. Over the ten year period from 2018 to 2028, the Bureau of Labor Statistics projects a 5% increase in demand for this "Protective Services" job that falls under occupational classification 33-3051.
If protecting the public and serving your community is your calling,  pursuing a career as a police officer is a great place to start.  Begin by researching the basic requirements to become a police officer, including each step of the education, training, and application process. It is also recommended that you invest your time researching the salary, job outlook, employment expectations and risks, professional-advancement opportunities, and the working conditions of the department or agency that you wish to join.
Below is a five-step guide on how to become a police officer:
Step 1 - Meet the Minimum Requirements
Application standards are set by the law enforcement agency or police department in search of personnel, and thus vary from office to office. Even the federal government has no uniform rules for officer-candidates because each of its agencies (such as the Federal Bureau of Investigation, US Drug Enforcement Administration, or US Customs and Border Protection) has a specialized function that requires unique capabilities and critical skills.
Generally, federal agent-candidates must fulfill the following basic qualifications:
Be a U.S. citizen and have a valid U.S. driver's license
Be physically fit and strong - Due to the strenuous nature of a police officer's duties, each candidate must pass fitness tests developed to challenge an applicants agility, strength and stamina.
Background Investigation & Urinalysis - All candidates must pass a rigorous background investigation, have no disqualifying criminal convictions, and pass a drug-screening.
Education - A high school diploma or a GED certificate is required, but a college degree in a relevant subject is preferred.
Minimum Age - All candidates must be over the age of 21 years old.
Medical Examination - All candidates must pass a medical examination to ensure that they possess no medical conditions that would prevent them from completing their required duties.
Written Examination - All candidates must pass a written exam that will test their problem solving, analytical, and practical skills.
Applicants at the state and local level must fulfill these basic requirements:
Be a U.S. citizen - Some states will consider an eligible permanent resident alien, but most require all candidates to be citizen of the U.S.
Physical Fitness Test - All candidates must demonstrate strength, stamina and agility which are critical physical components of the job.
Background Investigation & Urinalysis - All candidates must submit to a background check, have no felony convictions, and pass a drug-screening.
Education - All candidates must hold a high school diploma or a GED certificate, however, a college degree in criminal justice or a closely related field is preferred.
Minimum Age - All candidates must be at least 21 years old.
Written Examination - All candidates must pass a written exam and other capability assessments.
The character requirement entails verification through a background investigation. This can include the hiring department's interviews with the applicant's personal and employment references, or other persons who may be able to provide the necessary information about the applicant. This procedure is normal and legal, and can involve checks on credit standing, substance-abuse history, driving record, employment record, criminal record, and so on. It is also common for the hiring department to look into each applicant's social behavior and interactions, such as activities on social networking sites, for a personality inventory. Meanwhile, other capability assessments may include a civil service exam, video exam, medical testing, and/or psychological evaluation.
There are states or local jurisdictions that have residency requirements. If so, applicants must show proof that they have been continuously living in the area for the prescribed number of years.
The government Website, www.USAjobs.gov, lists job vacancies in several agencies and departments across the United States.
Step 2 - Obtain a Degree or Experience
There are police departments where possessing a high school diploma or a GED certificate will meet the minimum eligibility requirements, however, most agencies have raised their standards to at least two years of post-secondary college education, with priority given to applicants who possess an associate degree or, better yet, a bachelor's degree. Ideal candidates are those who specialize in criminology, criminal justice, justice administration, police science, public safety, or other closely related areas.
Hiring agencies prefer candidates who have attained higher education, particularly in areas relevant to law enforcement or criminal justice, because the law is complex, and society is increasingly demanding sophistication from officers in law enforcement. Officers are routinely thrust in to situations that require them to process information quickly and require them to demonstrate a thorough understanding of criminal law and enforcement procedures. The public also has the expectation that officers will act with proper judgement, leaving little room for error. Therefore, police officers who enforce the law must be highly skilled, to avoid missteps in the line of duty. Apart from the manual and physical pursuit of criminals, their tasks are to investigate felonies, misdemeanors, and infractions; document their findings according to legal guidelines; and file reports that are used by the courts. Reports must be meticulous, and the decisions made by officers must hold up to scrutiny, especially when those decisions involve the safety of other citizens or their fellow officers.  The actions of officers are constantly reviewed, and any violation of other people's rights (whether they be principal suspects or accessories) can result in administrative sanctions or, worse, criminal liabilities against the erring police officer.
Military Experience in Lieu of a Degree
The educational requirement mandated by hiring agencies is typically waived for candidates who have previously served in the military. Veterans of the US armed forces or other uniformed services are given priority, mainly because their training, experience and learned skills translate well into law enforcement. Candidates with military experience must prove that their retirement has been finalized, that they were honorably discharged, and that they are physically, mentally, and emotionally fit to serve as police officers.
The Importance of a Degree
The importance of higher education does not end with recruitment. Police officers (or any person, in any career) with an advanced degree have an edge over their counterparts without a comparable education. In long range professional studies, it is proven that individuals with a college degree have a better chance of being promoted, receive greater opportunities for skills-enhancement and leadership training, and are likely to advance in their career at a faster rate than those without a degree.
In addition to preparing officers for the specific tasks they will encounter on the job, many degree programs offer supplemental courses that will benefit an officer in the field. A great example of this are courses in foreign language. Police Officers who can communicate in another language are extremely valuable to a police force, because they are able to explaining legal procedures, obtaining information during an investigation, or comfort the victims of crimes.
Moreover, academic training also provides aspiring police officers a range of opportunities to develop soft skills that are equally important in pursuing a career in law enforcement. Soft skills, which commonly relate to an individual's emotional intelligence, include: oral and written communication, teamwork and collaboration, adaptability to the workplace and the community, interpersonal relationships, and conflict resolution.
Step 3 - Apply for a Position
Police work is more than eight-hour job. It is a noble profession that entails courage and sacrifice, willingness to work over and above personal convenience and safety, diligence and critical thinking, patience and discipline. It also requires a sense of responsibility, accountability, and supreme ethical standards.
Applicants who wish to join the police force must realize that completing patrol routines and reacting to incident reports are not all there is to being a police officer. These days, law enforcers are expected to be more proactive in encouraging community participation toward the success of crime-prevention and crime-suppression initiatives. During recruitment, candidates undergo the basic screening procedures (see Step 1). Those who make it to the next level submit to an interview and, in some cases, another battery of written tests.
Step 4 - Complete Academy and In-Service Training
Applicants who have successfully completed the basic screening and selection procedures advance in their candidacy as police recruits or cadets, and submit themselves to rigorous training in the academy (or an accredited police institution). During this phase, they receive allowances, benefits, and other entitlements.
The program consists of two components: classroom education (didactic) and field training (practical).
Classroom Education
This component teaches the law (constitutional law, criminal law, case law, and relevant state laws and ordinances), criminal procedure, criminal investigative techniques, policing approaches, and an overview of law enforcement. It also imparts soft skills, such as negotiation, stress management, ethics, and cultural tolerance.
Field Training
This component improves the overall physical capability of each cadet while in a working environment. It hones a cadet's skills in first-aid administration, defensive tactics, firearms handling, hazardous materials handling, use of force, patrol operations, vehicle operations, among others. In some academies, trainees are tasked to simulate situations concerning domestic violence, juvenile delinquency, gang wars, hate crimes, and terrorism. They may also be assigned tasks to interact with the public, in view of learning approaches to community policing.
In-Service Training
When police cadets successfully complete the academy training program and graduate, they advance to the next level, which is the employment proper. However, they are initially taken in as personnel on a conditional basis. This probationary period lasts an average of 12 months, and requires continued learning. In this phase, newcomers are oriented and further molded in core values and institutional standards.
During the probationary period, newcomers receive in-service (or on-the-job) training from senior-level police officers and department administrators. The actual policing environment becomes the classroom, and everything that cadets have learned in the academy is now applied in real-life situations. Their performance is evaluated, and the overall assessment influences the decision of whether or not they deserve the badge of honor.
Step 5 - Get Sworn In
At the beginning of a policing career, successful cadets take their sworn oath of office. They recite this important vow in front of department administrators, colleagues, and/or authorized witnesses. They also sign the written version of the oath as proof that they have formally committed to the service. Only at this time will they become bona fide police officers, who exercise full authority on matters of maintaining peace, order, and public safety in their respective jurisdictions. After being sworn in, the newly installed police officers receive their badges, guns, assignments, and full law enforcement powers. (There are also non-sworn cops, but these are auxiliaries who play supporting roles, and who do not possess full law enforcement powers).
There is no standard oath across federal, state, and local law enforcement agencies. However, the message is the same: a pledge of allegiance to the Constitution, and an affirmation on the faithful discharge of police-officer duties.
Police Officer Jobs & Job Description
Police officers maintain a sworn law enforcement position that involves protecting life and property of community members through enforcement of laws and ordinances. Duties vary slightly from department to department, but police officers' core duties to their organization and to the public are as follows:
Patrol properties using an issued vehicle to maintain traffic control
Visually and physically inspect perimeter of buildings, fencing, roads, and throughways of all sorts for signs of tampering, damage, unlawful activity
Physically and visually check community, commercial and residential buildings and facilities for occupancy, if empty, ensure that facilities are locked and secured
Inspect all offices, security cages, warehouses physically, visually, and remotely where applicable
Monitor and operate radio communications and telephone equipment with professionalism
Escort special visitors, oversize vehicles and equipment to destination as necessary
Investigate incidents and accidents
Report incidents and accidents in a timely manner
Engage in collaborative actions to ensure that tasks are handled according to protocol and in a timely and safe fashion
Assist shift supervisor, other police officers and security officers
Control vehicular traffic as needed to avoid and/or clear congestion.
Issue traffic tickets for moving or parking violations
Monitor, note, report and investigate suspicious persons
Monitor, note, report and investigate suspicious situations
Monitor, note, report and investigate suspicious safety hazards
Monitor, note, report and investigate unusual or illegal activity in or outside of patrol area
Comply with all departmental provisions
Enforce applicable state laws as required
Senior police officers may pursue more of an administrative track as Sergeant, leading to Captain, or may pursue cases of more complexity and experience is required as a detective or lieutenant. By either career path, senior police officer jobs often require a deeper base of experience, and may require individuals to handle additional confidential information and advanced decision-making and ethical challenges. While jobs do vary, such senior roles have the following tasks:
Assign police work of varying difficulty
Use available resources and problem solving techniques
Deploy staff for community engagement
Develop resources
Enforce and emphasize laws and ordinances
Prevent crime through a variety of means
Investigate complex cases
Network with other professionals and stakeholders
Prioritize cases based on stakeholder need, violence, or scope
Perform hazardous and strenuous tasks
Exercise initiative and judgment in various situations
Oversee departmental matters
Create officer shift schedules
Conduct internal investigations
Assist officers with situations that require senior experience or rank
Ensure that officers follow procedural regulations
Provide directives to officers about policy development
Engage in uniform, equipment and vehicle audits and inspections
Review case histories of all stakeholders on a case as required
Police Officer Salary Information
Police and Sheriff's Patrol Officers Salary by State
Area Name
Annual 10th percentile wage
Annual median wage
District of Columbia
56530
71570
(May 2019, U.S. Bureau of Labor Statistics salary estimates for police officers are based on national data, not school-specific information. Conditions in your area may vary. Data accessed November 2020.)