<!- mfunc feat_school ->
Featured Programs:
Sponsored School(s)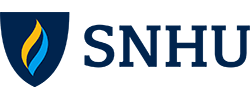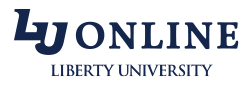 <!- /mfunc feat_school ->
Becoming a Social Worker
Social workers help individuals, families and community groups cope with problems in their everyday lives. There are many areas of social work, such as clinical, child and family, school, health care, geriatric, hospice, and medical. Some social workers, like clinical social workers, treat emotional, mental and behavioral issues. Some social workers work with community organizations, groups, and policymakers to improve programs and services within the community. Child and family social workers protect children in crisis and help families in need of assistance, while school social workers work alongside administration, teachers, and families to develop strategies to help student's social development and academic performance.
The US Bureau of Labor Statistics predicts faster-than-average job growth of 12 percent through 2024, which is faster than average for all career fields but varies by specialty, location, education achieved, and chosen field.
Social Worker Duties and Job Description
Depending on their specialty, social workers may work in mental health clinics, child welfare agencies, schools, hospitals, community development companies, or in private practice. It is typical that most social workers work full time, and often on weekends, holidays and after normal business hours.
Overall, social workers help people of all ages overcome difficult challenges, such as abuse, discrimination, addiction, divorce, unemployment, disabilities, and mental illness. They serve individuals, families, and groups enhance their capacity to function in society and support communities in need of services. Social workers also help people of all ethical, racial, and religious backgrounds address their needs through advocacy and psychosocial services. Some social workers counsel individuals and families with ways to cope with everyday stresses of life.
Social workers work in schools, hospitals, mental health clinics and senior centers. They also practice in prisons, with the military, and with large corporations. The US Department of Veterans Affairs employs over 10,000 social workers alone. In fact, according to the Substance Abuse and Mental Health Services Administration, or SAMHSA, there are over 200,000 clinically trained social workers in the workforce, which is more than all psychologists, psychiatrists, and psychiatric nurses combined.
Step 1 - Meet the Requirements
Because social workers help individuals, families and groups deal with emotional, behavioral, and physical needs, problems and illnesses, all social workers must:
Graduate from high school
Earn a college degree in social work (BSW) from an accredited college or university
Gain on-the-job training or intern/volunteer while in school or college
Be of good moral character.
Step 2 - Earn a Degree or Degrees
The first step to becoming a social worker is to earn a bachelor's of social work (BSW) degree from a college or university accredited by the Council on Social Work Education (CSWE). A BSW prepares students for entry-level social work, or to further their education. Classroom instruction is combined with field education, and students work with individuals, families, and groups within the community. Once a BSW is obtained, graduates may practice as a social worker in a variety of fields. However, a BSW degree will not prepare students to work as clinical social workers, which requires licensure, a master's degree and field experience.
Graduates from a bachelor's program can work as a child, family and school social worker, mental health and substance abuse social worker, in a healthcare setting, such as a hospital, for local government agencies, or in nursing homes, for example. The average wage at this level is about $50,000 per year. Through experience in the field and coursework in sociology, psychology, social work research, and practice methods, graduates gain the skills needed to work as a social worker, or continue their education by obtaining a master's degree in social work (MSW).
After earning a BSW degree (or a bachelor's degree in a closely related field), graduates may choose to further their education and earn either a Master's of Social Work, (MSW) or a Licensed Clinical Social Worker degree (LCSW). There are advantages and disadvantages to each, however, the biggest difference is that an MSW is a requirement to become an LCSW in every state. So, it may be insightful to consider career options at the MSW level, prior to taking the steps necessary to gain full licensure as an LCSW. In fact, individuals who earn their BSW prior to applying to graduate school may be eligible for advanced standing, which may allow them to receive an MSW in one year, rather than completing a two-year program.
A master's degree in social work also represents the opportunity to specialize in social work administration or child welfare, for example, or might be a stepping block to gaining licensure. The degree itself offers a variety of career paths, depending on an individual's concentration. Upon obtaining an MSW, individuals may work as child welfare care managers, human services managers, as a geriatric social worker, in a school setting, or as an adoption placement administrator, just to name a few available career paths.
The LCSW is referred to as the mental health counseling branch of social work. This branch requires a great deal of training following obtaining an MSW. By contrast, the LCSW is a highly trained individual who has earned his or her MSW and also passed the steps necessary to gain state licensure. This typically requires extensive post-graduate work experience, along with passing national tests to ensure competency is met.
Step 3 - Apply for a Position
In 2014, social workers at all degree levels held more than 650,000 jobs. The industries that employed the most social workers included state and local government agencies (excluding schools and hospitals); individual and family services, ambulatory health care services, hospitals, and nursing and residential care facilities. Although most social workers work in offices, many travel to meet with clients and patients. Many social workers also work remotely using video conferencing or mobile technology to meet demands, organize support and advocacy groups when being on-site isn't possible. And, because of understaffing and large caseloads, many social workers complain of stress and long hours.
A strong resume highlighting strengths, work experience, and educator level is imperative to gain employment. However, as demand for trained social workers increases, partially due to and increased demand for healthcare and social services, individuals with passion, empathy, trustworthiness, competence, and a sense a humor will find work.
Social workers work in many settings. These include:
Child welfare agencies
Substance abuse clinics
Schools, colleges, and universities
State and local governments
Private practice
Senior centers and long-term care facilities
Settlement houses and community centers
Correctional facilities
Military bases
Mental health clinics
Social Work Salary Information
Social Work Salary by State
| Location | 10% | 25% | Median | 75% | 90% |
| --- | --- | --- | --- | --- | --- |
| United States | $27,500 | $33,590 | $42,120 | $55,400 | $72,510 |
| Alabama | $25,550 | $31,050 | $36,610 | $46,450 | $57,480 |
| Alaska | $31,820 | $38,000 | $47,630 | $59,540 | $71,780 |
| Arizona | $26,780 | $32,180 | $36,830 | $44,330 | $52,710 |
| Arkansas | $22,410 | $30,200 | $34,120 | $42,590 | $52,800 |
| California | $29,420 | $36,540 | $48,180 | $61,710 | $83,000 |
| Colorado | $28,260 | $34,080 | $42,650 | $55,100 | $71,030 |
| Connecticut | $35,080 | $48,300 | $65,980 | $78,570 | $86,120 |
| Delaware | $27,720 | $33,870 | $37,330 | $44,610 | $51,030 |
| District of Columbia | $34,650 | $47,120 | $58,340 | $72,790 | $84,840 |
| Florida | $24,040 | $30,850 | $37,800 | $48,080 | $61,060 |
| Georgia | $24,120 | $28,960 | $34,950 | $42,530 | $57,120 |
| Hawaii | $30,340 | $38,690 | $46,580 | $57,600 | $68,610 |
| Idaho | $26,840 | $33,450 | $40,130 | $48,280 | $57,520 |
| Illinois | $27,020 | $35,660 | $51,260 | $74,330 | $90,000 |
| Indiana | $26,970 | $33,190 | $37,220 | $42,940 | $52,880 |
| Iowa | $26,120 | $31,970 | $39,830 | $53,120 | $60,460 |
| Kansas | $26,340 | $31,450 | $38,880 | $48,420 | $57,850 |
| Kentucky | $26,600 | $29,680 | $36,290 | $42,680 | $50,980 |
| Louisiana | $30,270 | $42,110 | $53,370 | $61,260 | $72,630 |
| Maine | $31,720 | $37,940 | $43,110 | $51,230 | $63,540 |
| Maryland | $21,200 | $32,720 | $46,760 | $60,900 | $75,510 |
| Massachusetts | $29,070 | $36,760 | $47,080 | $67,660 | $88,810 |
| Michigan | $28,270 | $35,530 | $45,520 | $56,540 | $65,790 |
| Minnesota | $34,830 | $45,390 | $59,390 | $72,150 | $85,420 |
| Mississippi | $25,360 | $27,880 | $32,060 | $39,110 | $46,830 |
| Missouri | $23,120 | $29,460 | $33,230 | $37,490 | $46,130 |
| Montana | $21,300 | $26,620 | $34,580 | $40,340 | $47,950 |
| Nebraska | $30,350 | $32,650 | $36,000 | $43,850 | $49,420 |
| Nevada | $31,950 | $35,580 | $44,360 | $57,860 | $71,160 |
| New Hampshire | $29,070 | $33,780 | $39,640 | $48,000 | $57,250 |
| New Jersey | $33,780 | $43,090 | $56,570 | $76,350 | $96,380 |
| New Mexico | $21,800 | $29,170 | $38,210 | $52,920 | $67,180 |
| New York | $32,280 | $40,790 | $51,590 | $67,860 | $87,810 |
| North Carolina | $32,340 | $37,700 | $43,830 | $50,240 | $59,590 |
| North Dakota | $33,900 | $39,490 | $45,750 | $55,390 | $66,860 |
| Ohio | $28,100 | $33,300 | $40,210 | $50,070 | $59,500 |
| Oklahoma | $21,360 | $27,010 | $33,160 | $38,730 | $46,620 |
| Oregon | $25,180 | $33,460 | $44,250 | $52,880 | $58,860 |
| Pennsylvania | $26,220 | $30,940 | $37,340 | $47,680 | $57,920 |
| Rhode Island | $34,570 | $43,320 | $57,540 | $72,000 | $85,030 |
| South Carolina | $22,720 | $27,110 | $32,450 | $37,990 | $47,310 |
| South Dakota | $28,800 | $32,650 | $36,800 | $43,560 | $50,230 |
| Tennessee | $27,060 | $32,560 | $40,940 | $43,130 | $49,450 |
| Texas | $31,690 | $33,770 | $38,430 | $45,710 | $54,030 |
| Utah | $22,910 | $29,620 | $38,270 | $49,110 | $68,520 |
| Vermont | $28,100 | $32,640 | $38,480 | $49,090 | $60,020 |
| Virginia | $31,400 | $35,630 | $43,640 | $56,120 | $73,070 |
| Washington | $31,060 | $39,900 | $51,070 | $56,390 | $61,640 |
| West Virginia | $25,410 | $27,650 | $31,500 | $36,530 | $40,760 |
| Wisconsin | $28,470 | $35,740 | $45,770 | $57,450 | $72,540 |
| Wyoming | $31,480 | $37,800 | $46,230 | $54,460 | $67,420 |
| Guam | $24,880 | $27,120 | $30,900 | $41,400 | $49,960 |
| Puerto Rico | $20,880 | $24,180 | $30,470 | $38,080 | $45,160 |
| Virgin Islands | $27,550 | $31,770 | $37,530 | $46,770 | $71,410 |
Table data taken from 2014 BLS (http://www.bls.gov/oes/current/oes211021.htm)