<!- mfunc feat_school ->
Featured Programs:
Sponsored School(s)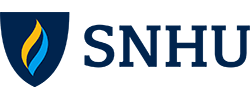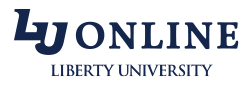 <!- /mfunc feat_school ->
Candidates for correctional positions face a rigorous selection process that includes a written examination, physical test, and several other components intended to verify the applicants' eligibility and measure if the applicant possesses the ability to perform the duties of a correctional officer. Applicants must pass all components of the selection process to be hired.
While the pre-employment application process varies from state to state, there are several common components that virtually all of them share. Read below for a description of the steps that are typically required. For specific information about the selection and application process, contact the office of human resources at your State Department of Corrections, or visit the department website.
Correctional Officer Written Examination
The written examination and qualifications assessment is one of most important components of the application process for correctional officers. The overall purpose of the test is to determine whether applicants have the basic skills to perform the functions of an officer. The test is composed of a series of multiple choice questions and administered as a written exam or computer based program (with video). Prospective correctional officers will typically be tested in the following areas:
Reading Comprehension and Deductive Reasoning
Situational Judgment and Reasoning Skills
Arithmetic/Basic Mathematics
Memory and Observational Skills
Verbal Reasoning
The written examination is almost always scheduled by appointment only. Candidates who miss or withdraw from their scheduled appointment are typically disqualified from taking the exam for a period of one year. Check with your state Department of Corrections for details about the written exam and visit our practice test section to prepare yourself for the types of questions that will appear on the test.
Physical Fitness Test
The primary responsibility of correctional officers is to maintain safety and security within prison environments, which means that they must be able to physically perform a wide range of challenging activities. During the application process, all candidates will be evaluated in areas such as agility, endurance, and strength, which are viewed as essential qualifications for any correctional officer to complete their duties. A description of some of the tests that may be administered during the physical fitness portion of the application process are provided below:
Run a 500-Yard  Course- Applicants will be asked to run a 500-yard course in under five minutes that typically includes a variety of running surfaces, including a flight of stairs and a short obstacle course.
Carry Two 45-Pound Weights- After completing the 500 yard course, candidates are asked to carry two hand-held weights a minimum distance of 50 yards without dropping them.
Carry One 45-Pound Weight- After carrying two 45-pound weights a distance of 50 yards, applicants are asked to carry a single 45-pound hand-held weight a distance of 75 yards without dropping.
Push-Up Test- Applicants are asked to complete as many push-ups as they can until muscle fatigue to test for upper body strength and endurance.
Sit-Up Test (One Minute)- Candidates are asked to complete as many sit-ups as they can in a one minute period to test the individuals' abdominal muscle strength and endurance.
1.5 Mile Run- Applicants may be asked to complete a timed, 1.5 mile run, to test their overall stamina, endurance and aerobic capacity.
Most physical fitness tests are modeled after activities that are required of new cadets during their training in the correctional officer academy. It is recommended that all candidates consult with their doctor to make sure that they are capable of handling intense physical exercise, and to take their physical conditioning seriously in preparation for not only the test, but their future as a correctional officer.
Background Investigation
All candidates who apply for a position with the Department of Corrections must submit to a background check. Candidates will be asked to provide proof of U.S. citizenship, such as a birth certificate, passport, certificate of citizenship or naturalization certificate, and may also be asked to produce a evidence of a high school diploma or transcript from college. During the background investigation, the office of human resources will typically review relevant information about the candidates past behavior, prior job experience, military experience, driving record, college credits and any unlawful activities. Information obtained during the background check is used to gauge the character, integrity and credibility of the individual, and to rule out any past criminal behavior, which would instantly disqualify the individual from being hired.
Live Scan (Fingerprinting)
All candidates who pass the physical fitness test will be asked to visit a Live Scan location for fingerprinting. The process of fingerprinting involves entering fingerprints from all five fingers into a criminal database that will check for criminal records nationwide. The information returned from this search will also show any dismissed charges that appear on a person's record.
In-Person Interview
Individuals who have progressed past the written examination and physical fitness test will receive a call to be interviewed as part of the background investigation process. The interview will typically be conducted by a member of the background investigation team or a human resources professional. The purpose of the interview is to clarify information submitted by the applicant and to address any information discovered during the background investigation. Candidates are also asked a series of questions intended to measure their motivation, professional demeanor, and to further qualify the individuals verbal communication skills, interpersonal skills, problem-solving abilities, deductive reasoning, and decision making skills.
Application and Interview Tips
Proper preparation for all aspects of the application process will help you succeed at the more difficult test components and stand out among other candidates. Considering most states report that only 3-4% of all applicants for correctional officer positions make it through the entire selection process, its absolutely essential that anyone who aspires to work in corrections be fully knowledgeable about the various applications steps and spend time preparing both physically and mentally. Individuals considering a career in corrections also need to realize that many applicants are disqualified due to events or factors that occurred in their past. It is important to keep in mind that making bad personal choices can derail your ability to get the job you want in the future. Here are a few other tips to follow:
Be Truthful and Accurate- All of the information you provide in the questionnaire and interview portions of your application will be verified during the background investigation. Any discrepancies or false information provided will lead to disqualification. Don't embellish your prior work or educational experience- the truth will be discovered by the background check.
Be Physically Fit- Officers working in a corrections environment are asked to complete physically strenuous activities and their personal safety often hinges on their ability to protect themselves and others. Make physical fitness a part of your daily routine and test yourself on the physical components of the test before appearing.
Don't Use Drugs- Using drugs can lead to poor physical health, compromise your ability to make good decisions, and disqualify you from being hired if their is a drug screening test.
Practice your Writing and Reading Comprehension Skills- The written examination is the most common area of failure for correctional officer candidates. Prepare for the exam by taking a practice test, and research common question types thoroughly. Treat your study materials like your work-out regiment and you should be in a good position to pass. It is also wise to learn the mission statement of the agency and to familiarize yourself with the policies of the facility you are applying to.
Strong Work Experience is Important- Maintaining a clean work history is extremely important, as is making a good impression on your employer. During the background investigation, your employer may be contacted for a review of your performance and to uncover any issues. A strong recommendation from your previous employer will help you advance in the selection process.
Other Frequently Asked Questions