<!- mfunc feat_school ->
Featured Programs:
Sponsored School(s)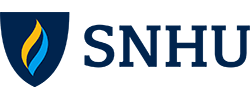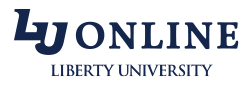 <!- /mfunc feat_school ->
<!- mfunc search_box_body ->
<!- /mfunc search_box_body ->
Former Cook County CO, Tre Hardiman Talks About How Overcrowding Leads to Violence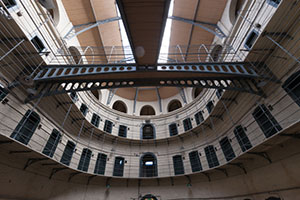 Tre Hardiman, a correctional officer with the Cook County Sheriff's Department, worked at the Cook County Jail in Chicago for four years.
The third-largest county jail in the nation, in 2014 Chicago's WGN-TV called it "one of the largest jail systems in the world." In 2014 the Chicago Tribune published an article explaining why the Cook County Jail is one of the most dangerous in the nation.
While working as a CO, Hardiman was involved in breaking up his share of fights, and has a pointed view on overcrowding that draws from experience.
We sat down with him for an interview about his experience.
Would you say that being a correctional officer is dangerous work?
Hardiman: "There's a certain amount of danger in any police position, or any position where you're a law enforcement officer, even security. It's not as dangerous as you would think. You're dealing with several different types of inmates; you're dealing with people that are arrested for so many different reasons. You get to the point where you can recognize individuals and the danger level of each individual."
In 2012 Chicago Magazine took a close look at this issue and found that almost a third of all inmates in the Cook County Jail were there for violent crimes. Almost half of those violent crimes were domestic battery.
Just behind violent crime were those admitted for drug offenses – 27 percent of the total – and another 15 percent were there for DUIs or other traffic violations.
Did your training prepare you for what you would face as a CO?
Hardiman: "When I came through the door the training was specific, and the training was guided towards you doing your job and your job only, nothing else. That's it. Follow the rules, follow the orders of the superior officers, do what the job says to do, follow the book, nothing else. Nothing beyond that."
Hardiman then explains what he discovered soon after starting work.
"You have to be built for this job just like a football player. You have to be built. If you're not built you will be built. You'll build yourself up mentally and hopefully physically because it's a hell of a job that at times compels you to wrestle, fight, defend yourself, hurt someone, or even get hurt."
WGN-TV reports that in 2016 Cook County Jail corrections officers were attacked 500 times by inmates, and 239 weapons were discovered inside the facility that year.
What is one of the biggest challenges at the Cook County Jail and in general with corrections today?
Hardiman: "The problem with the sheriff's department now is the overcrowding. You have more people in jail on a yearly basis than they've ever had before in the history of the Cook County Jail, in the Cook County Department of Corrections. And that's because of the drugs, and the poverty, no jobs, and everything else that affects everybody else in every part of the world.
It's not just Cook County Sheriff. You've got Broward County out in Florida. They've got cells that are basically the size of phone booths, you know, and you've got one individual per cell. It's a glass cell, not metal.
The way they treat the individuals out there the Cook County system is almost like a resort compared to Broward County. Or some of the other sheriff's departments in Arizona or California or other correctional facilities throughout the world."
In 2012 Loyola University Chicago published a landmark study taking a close look at the Cook County Jail. It notes that overcrowding has been a problem there since 1871 when it opened as the Chicago House of Corrections. In 1974 the jail entered into a consent decree with the US Department of Justice for overcrowding, and since 1980 has been run under the oversight of federal judges.
In 1985 the average daily inmate population was approximately 5,000. That grew steadily until 1996, and since then the average daily inmate population has hovered between 8,000 and 10,000. Those numbers amount to between 90% and 98% of its rated capacity.
What are some of the biggest challenges with overcrowding?
Hardiman: "You have more inmates than officers on a daily basis. At times you have riots and fights that you cannot control. You can only corral so many cows in, at one time there's going to be a stampede and everything breaks loose."
Around 3,900 correctional officers work at the Cook County Jail, which makes the inmate-to-CO ratio more than two-to-one.
Video obtained by WGN-TV in April 2017 shows prisoners in one ward rioting, climbing on walls, and ultimately taking their cloths off and setting them on fire. Earlier in October 2016 the station also obtained footage of a brawl involving dozens that sent eight inmates to the hospital and left two correctional officers with injuries.
In June 2014 an inmate in the psychiatric ward was pacing his cell in cramped conditions. The cell was normally meant to hold four people, because of overcrowding that day additional temporary beds had been placed in the cell. For no apparent reason another inmate attacked and ultimately killed this person before COs could intervene.
Is overcrowding the only reason fights break out?
Hardiman: "A lot of people have psychological problems … a lot of inmates were abused because of their sickness or their mental health or whatever their problem was."
A 2015 article in The Atlantic revealed a startling truth about the Cook County Jail: based on the amount of people that transit this facility on a yearly basis, it is the largest mental health facility in the nation. Estimates count that one-third of all inmates at the jail have a mental illness.
Do you see any positive changes to address fights and overcrowding?
Hardiman: "The jail is changing. There was a time when a criminal was a criminal. They're not looking at everyone as a criminal now, they're looking at the reasons they're a criminal. And they're looking at if the reason can be corrected. That's why they call it a correctional facility."
In its 2015 article The Atlantic reports that now all new correctional officers being hired at the Cook County Jail get 60 hours of advanced training in mental illness treatment. The executive director of the jail is also a clinical psychologist, a background that is unique among all directors of major jails across the country.
The Daily Herald reports that in 2016 the average daily inmate population was down by about 700. This is thanks to programs that help non-violent low-level offenders afford bond, and greater options for electronic monitoring so suspects do not have to wait in jail until their trial.